22 October 2016  |  Day 95 |  3850 kms  |  The journey
STockholm, Sweden :
Current 

location  

next

 : Rome, italy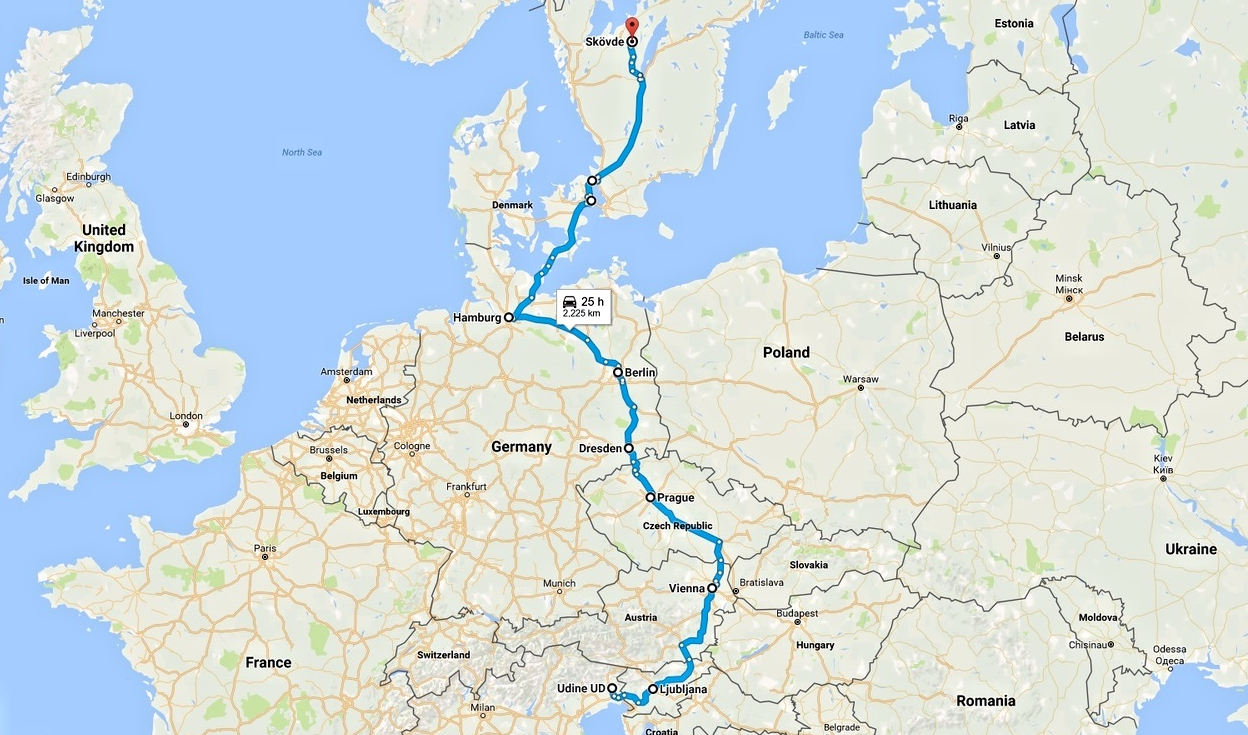 Barks of trees speak to me,
quietly crackling messages of mischief.
Yellow leaves fall, pirouetting with bliss,
gentle and kind pleasing no eyes but mine.
---
SWEDEN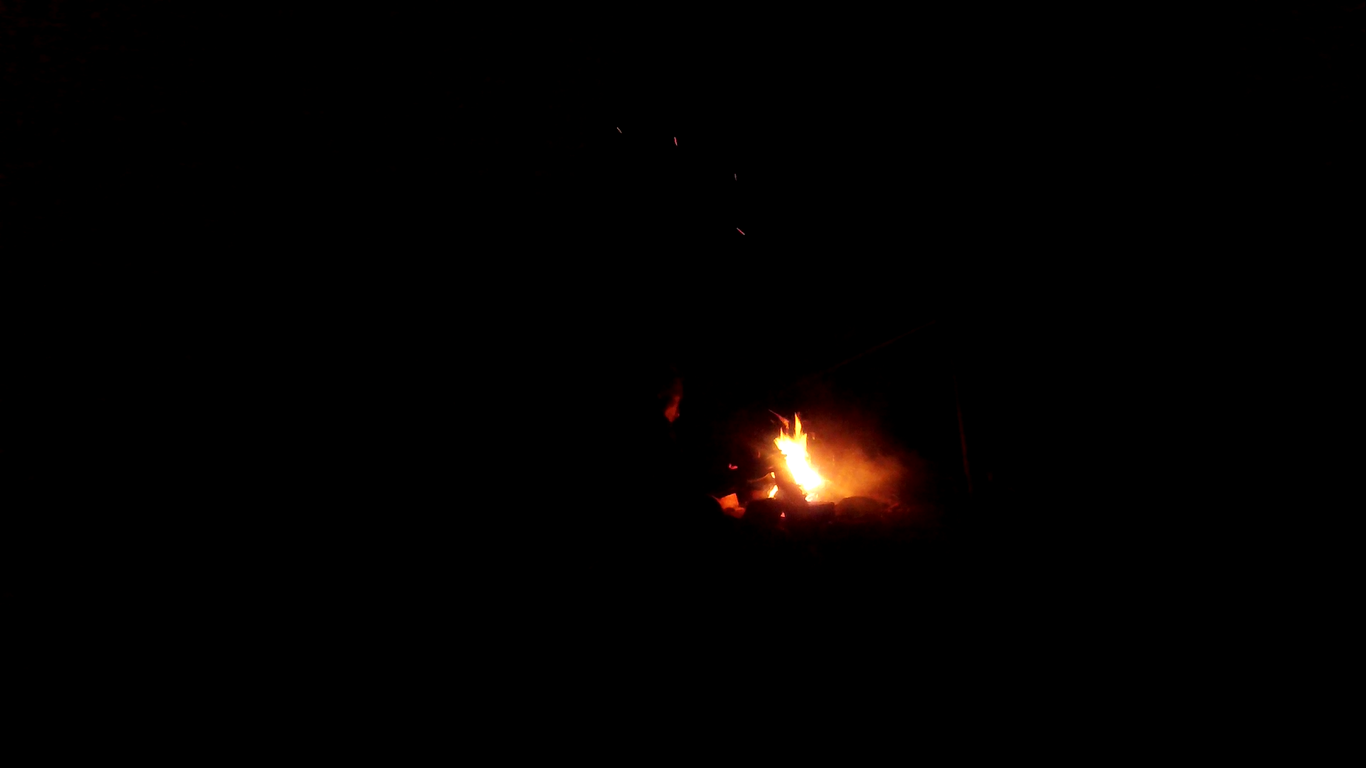 The end is here, Skövde, SE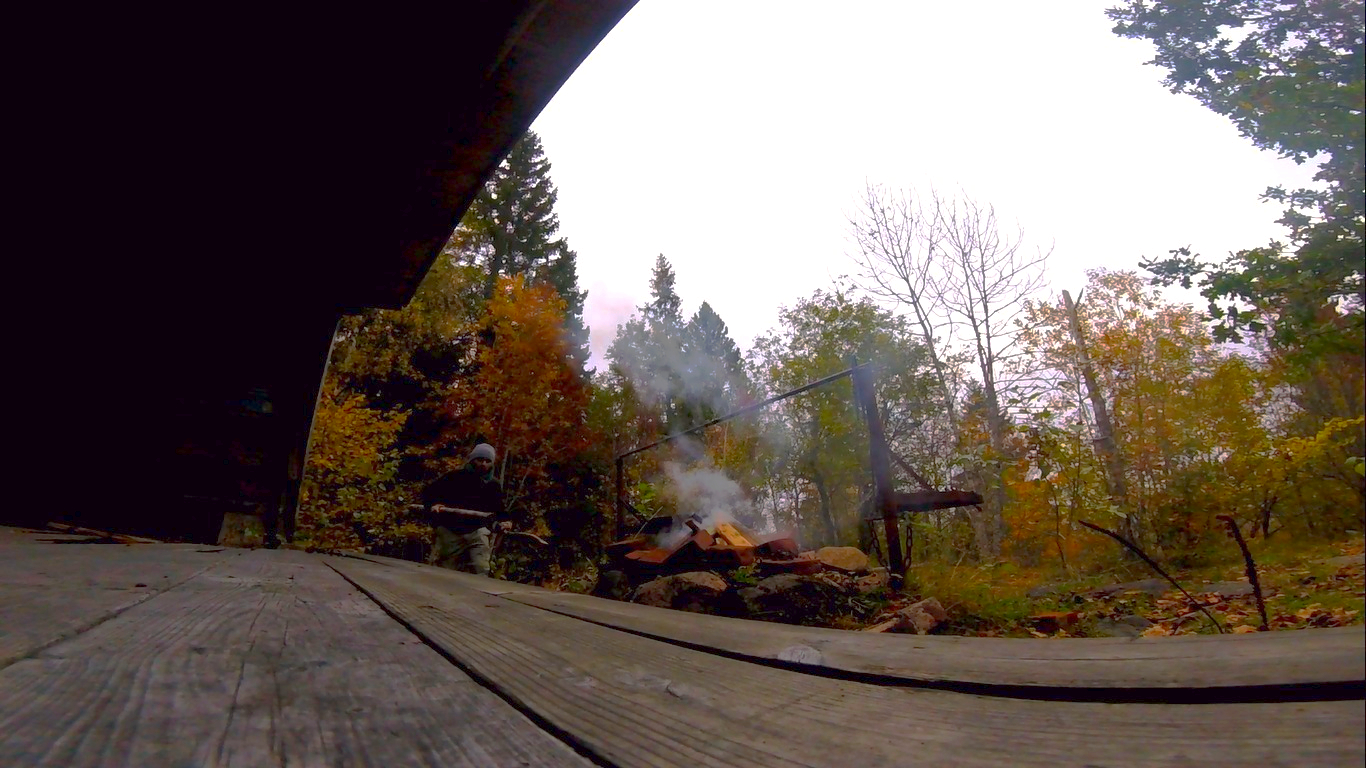 Keeping warm on a winter's day, Billingen, SE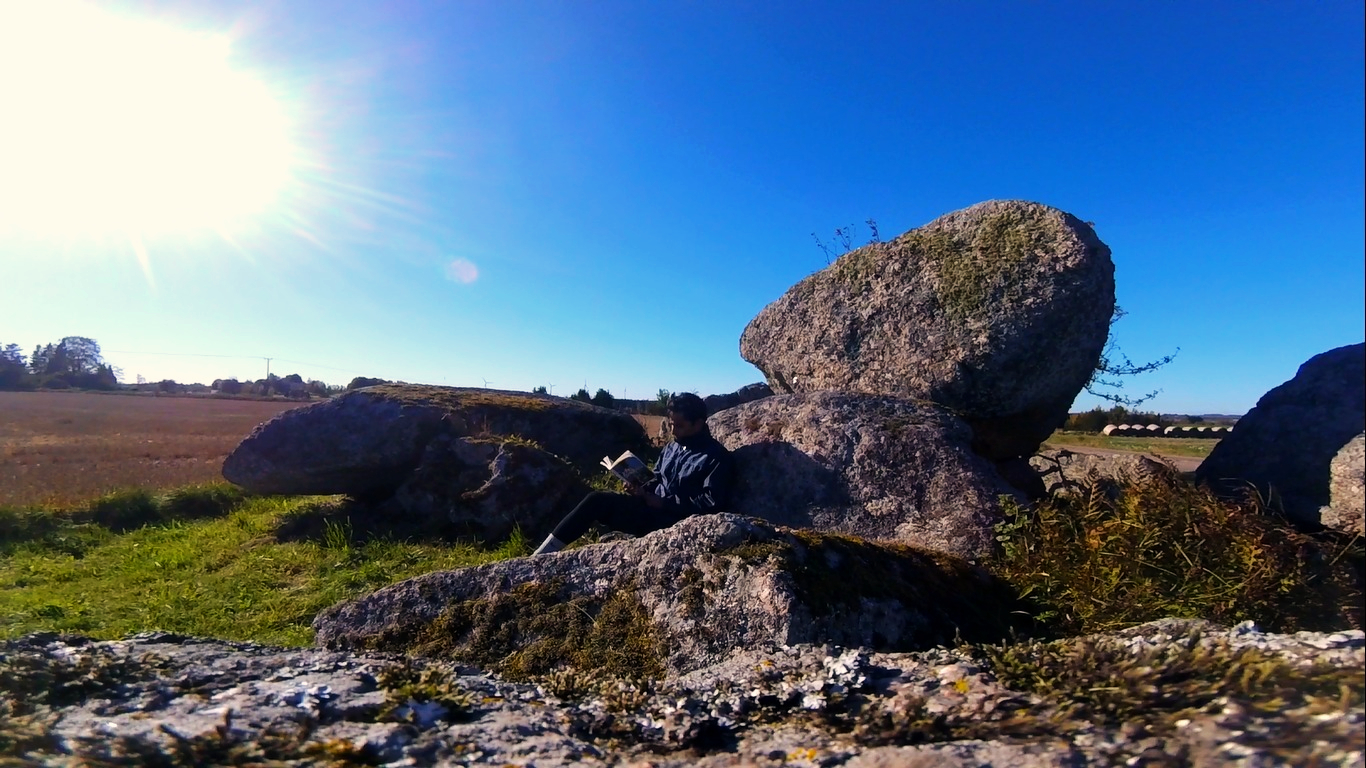 Lunch by a passage grave megalith, Falbygden, SE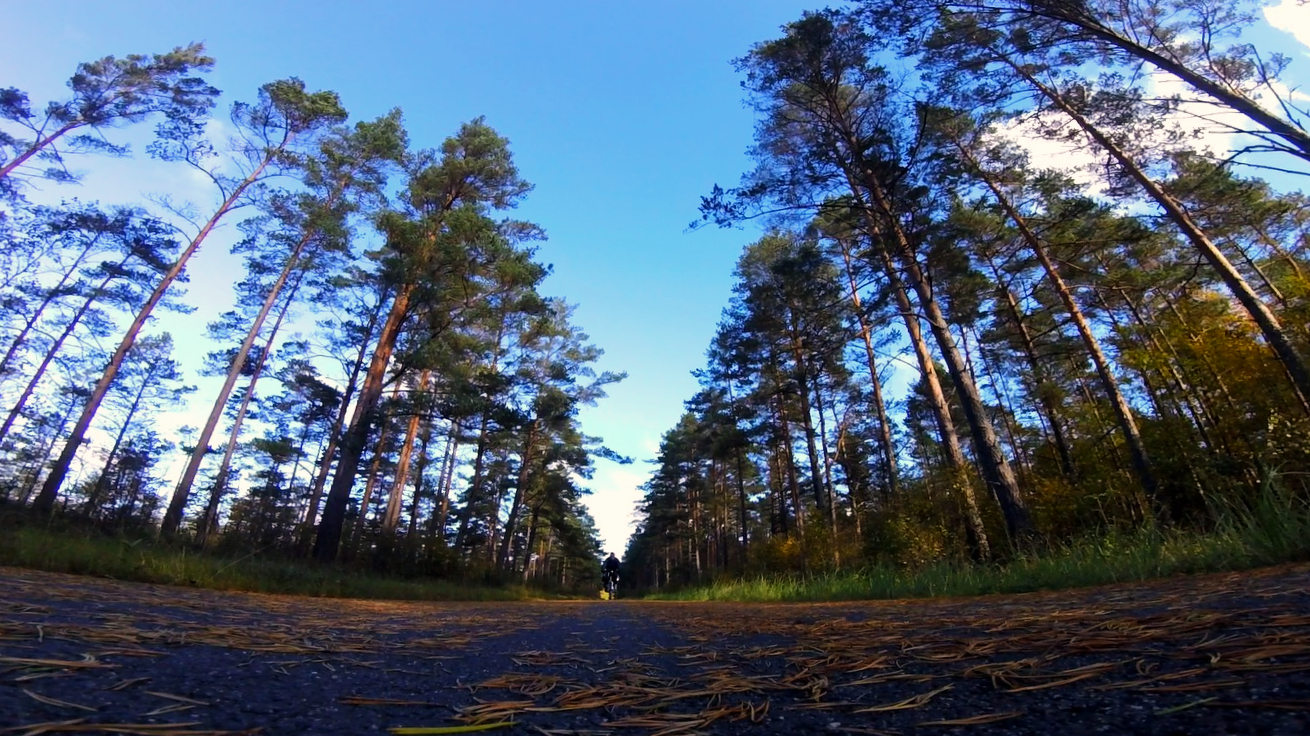 Autumn collonade, Slutarp, SE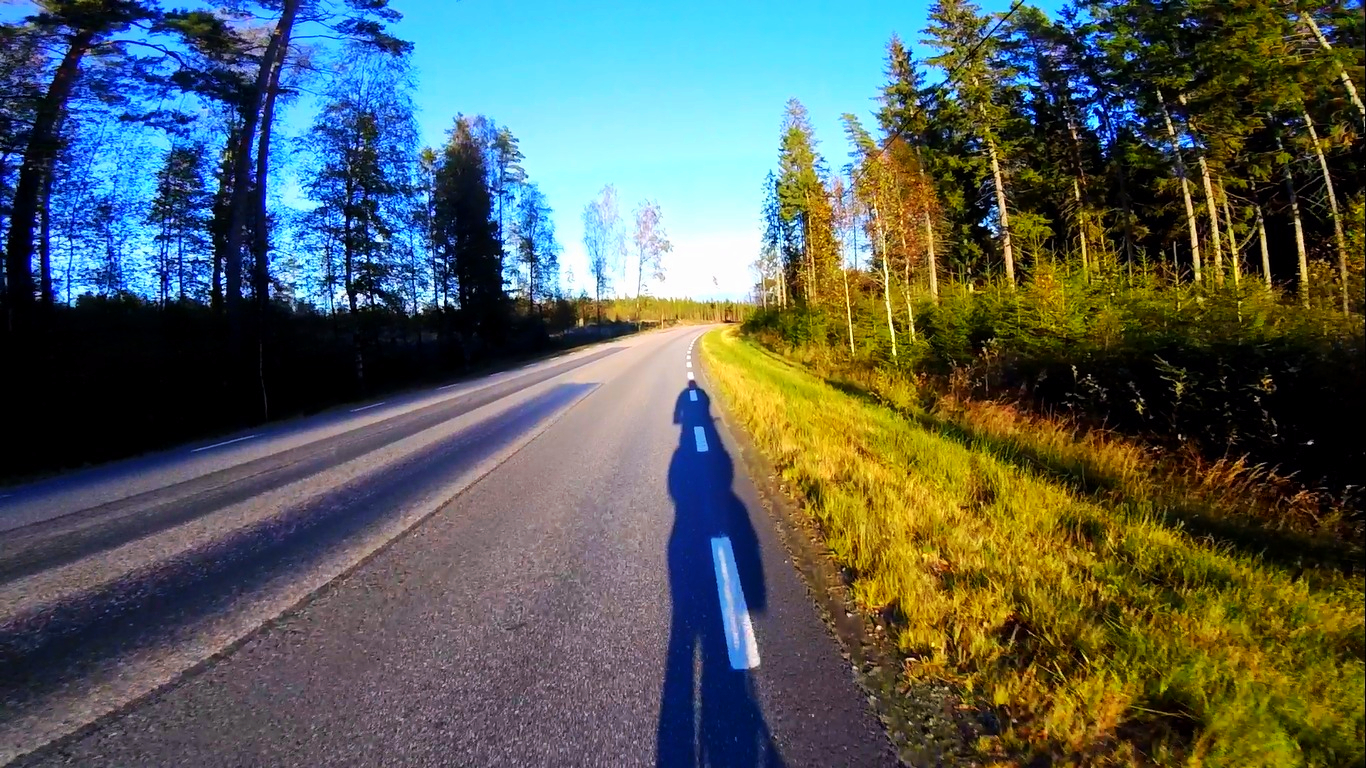 Chasing Shadows, Kinnarp, SE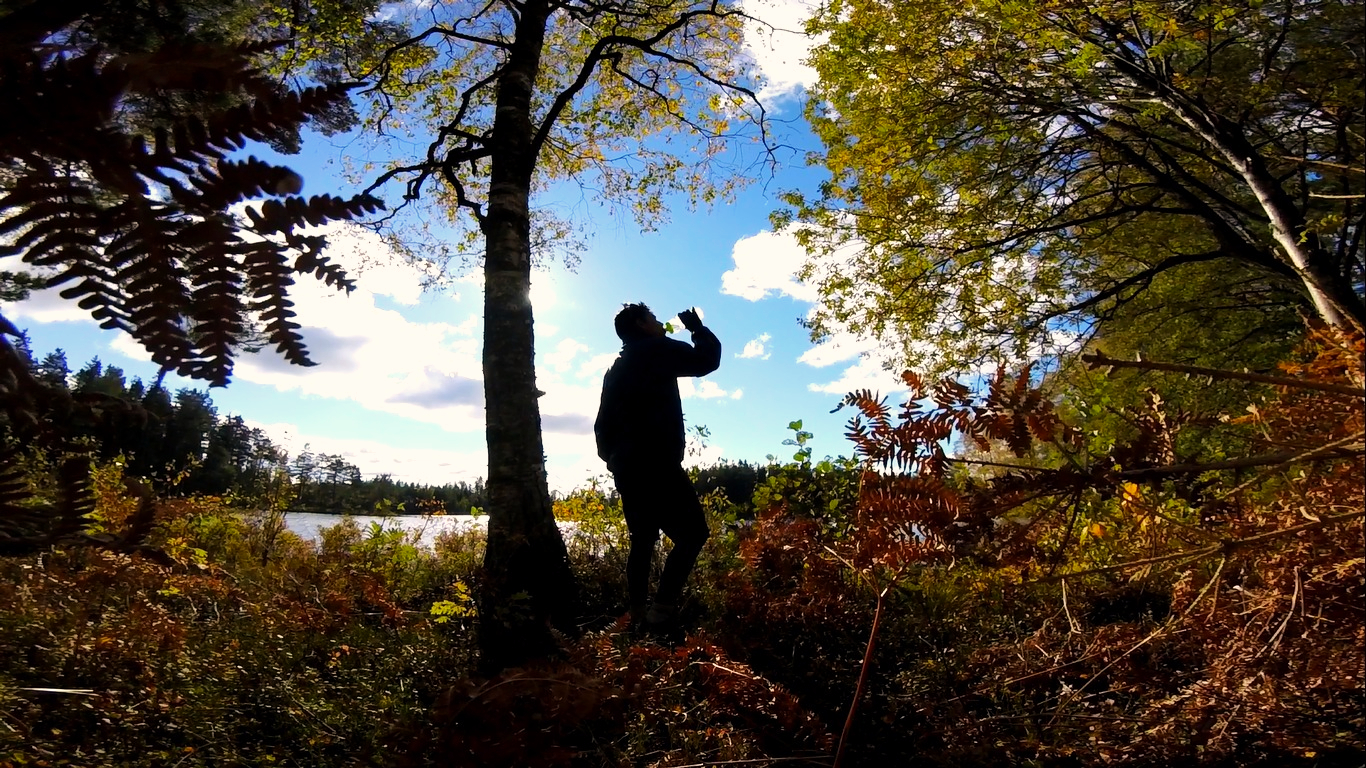 Hydration by a lake, Skottek, SE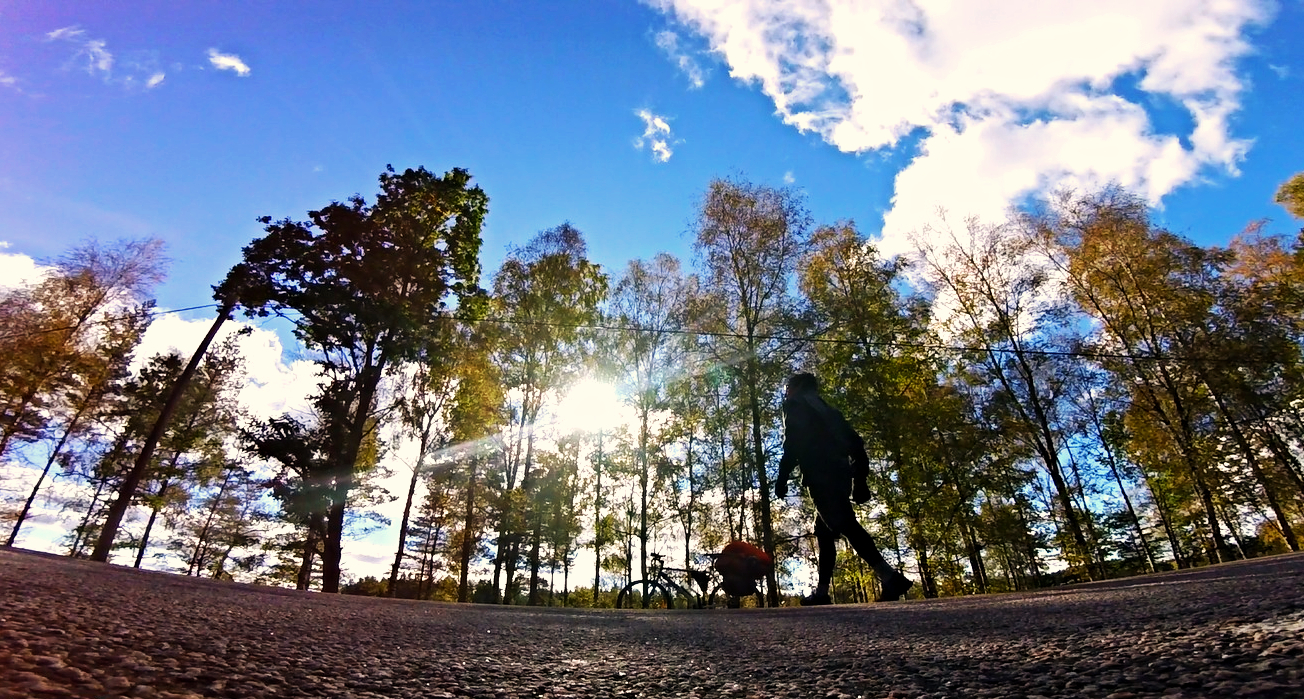 Getting a bit of sun, Ulricehamn, SE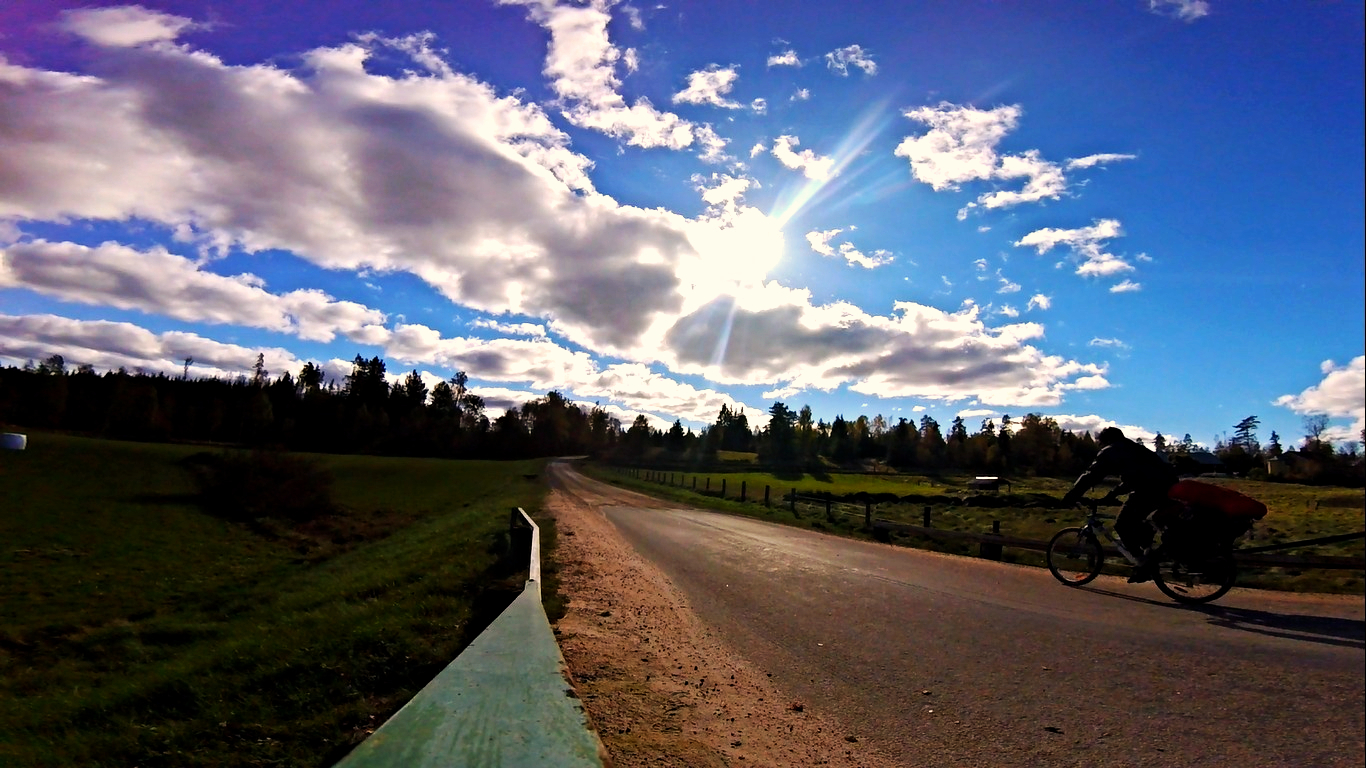 With a cyan sky for ceiling,  Kinnarp, SE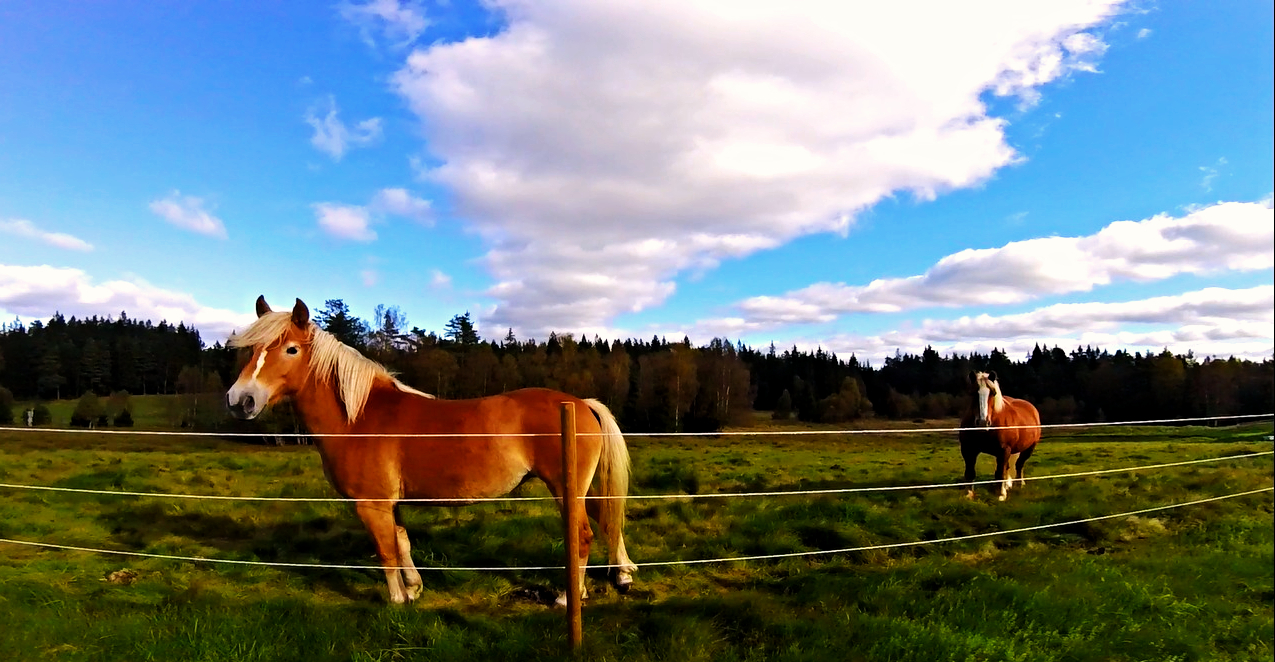 Allies on the road, Asarp, SE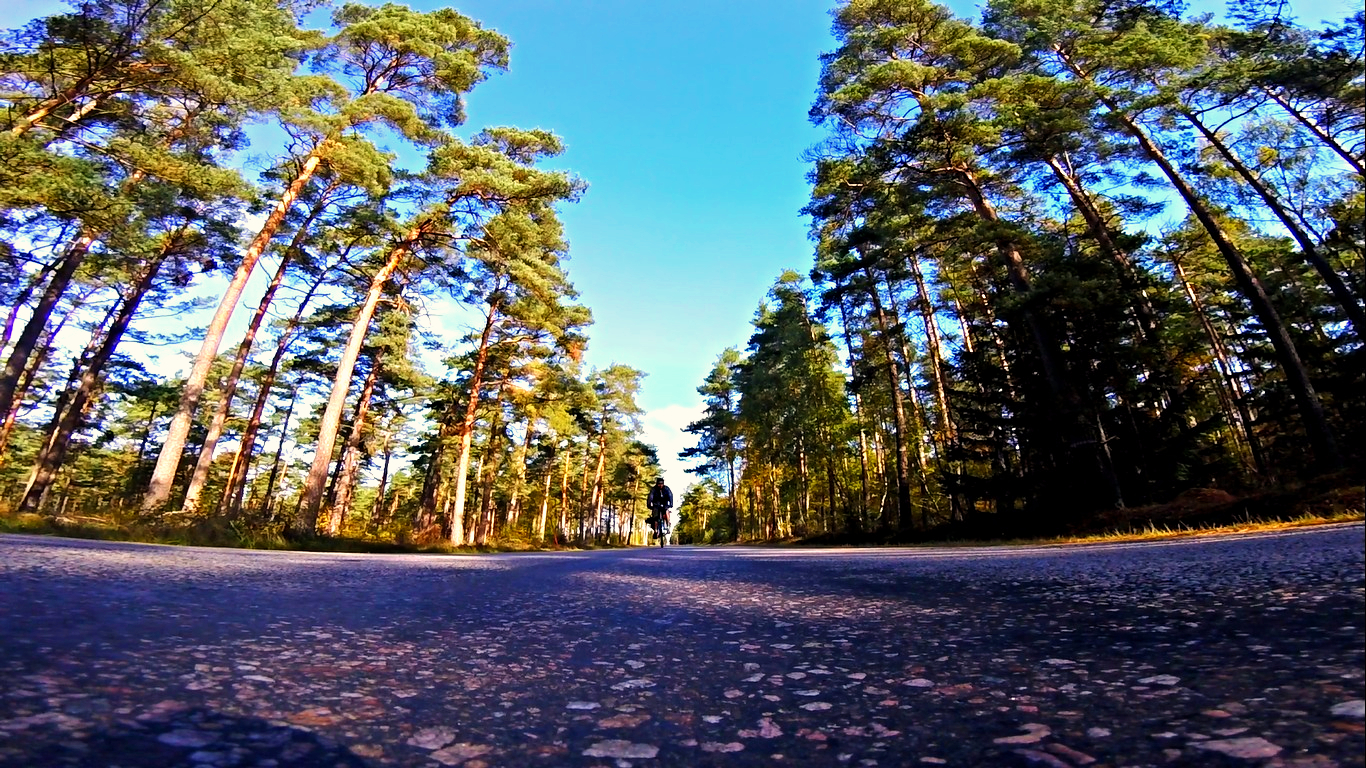 Bliss amidst autumn trees, Kinnared, SE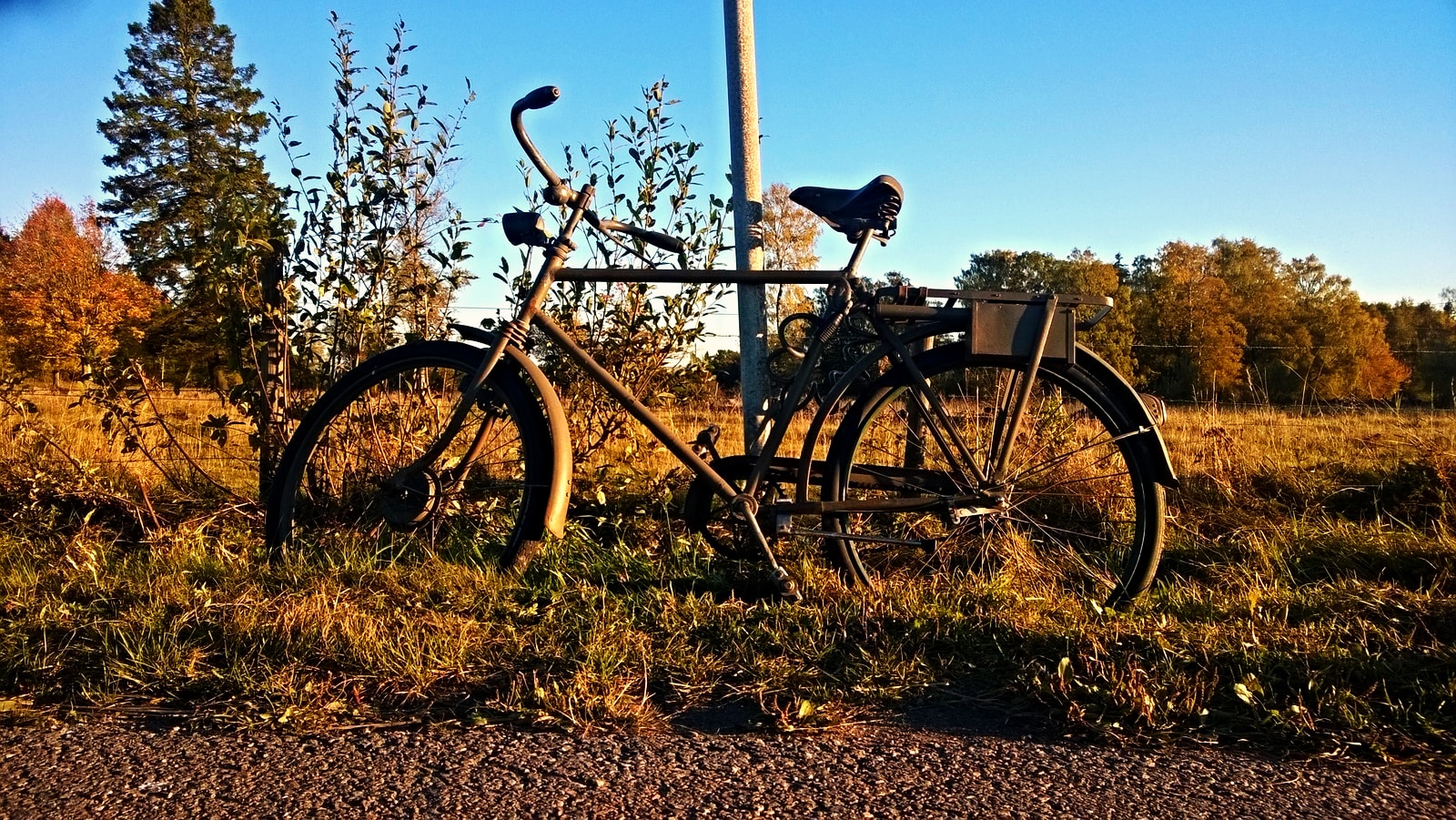 Time travel, Valtorp, SE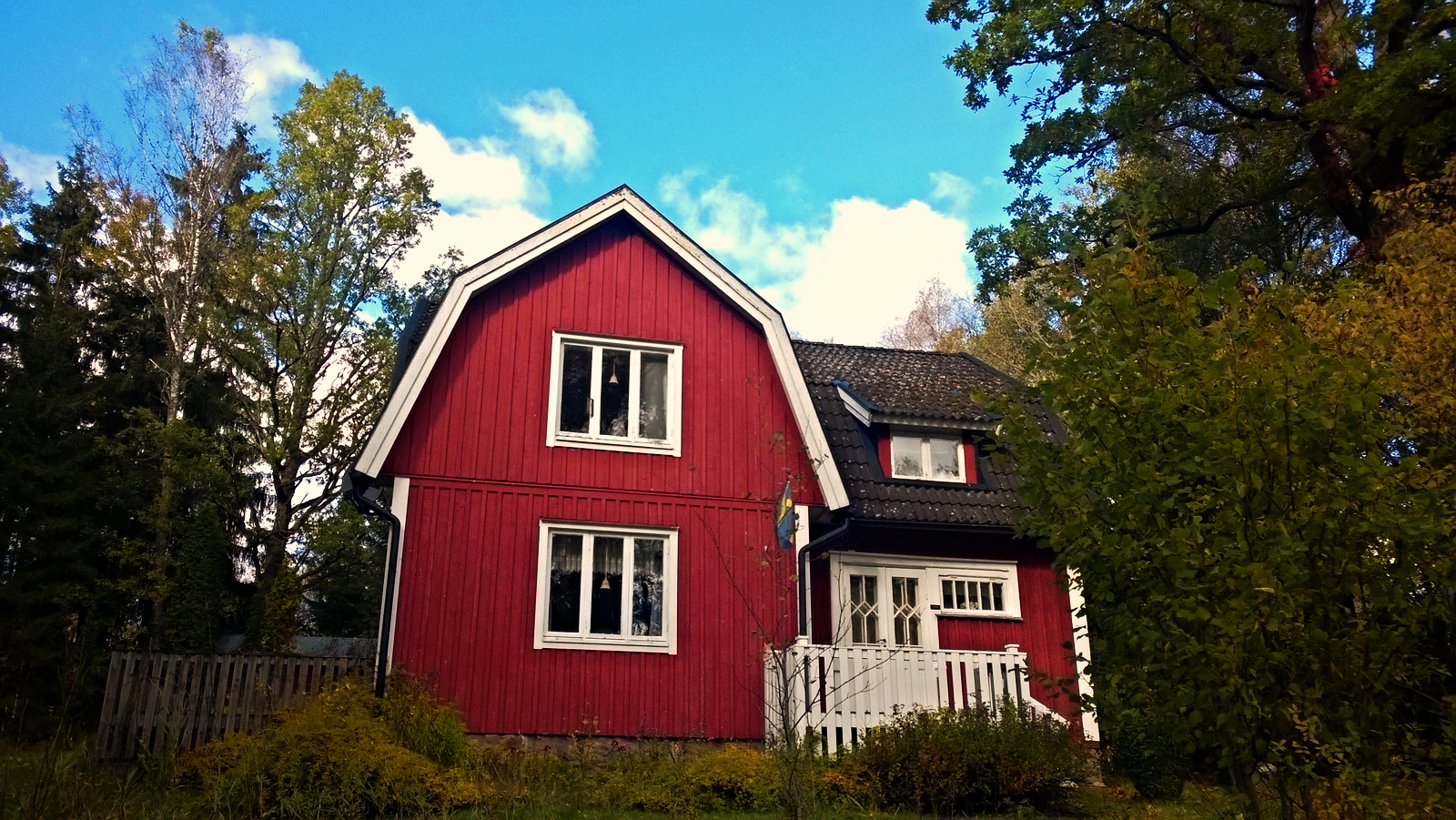 Is Tom Sawyer home ? Gryteryd, Sweden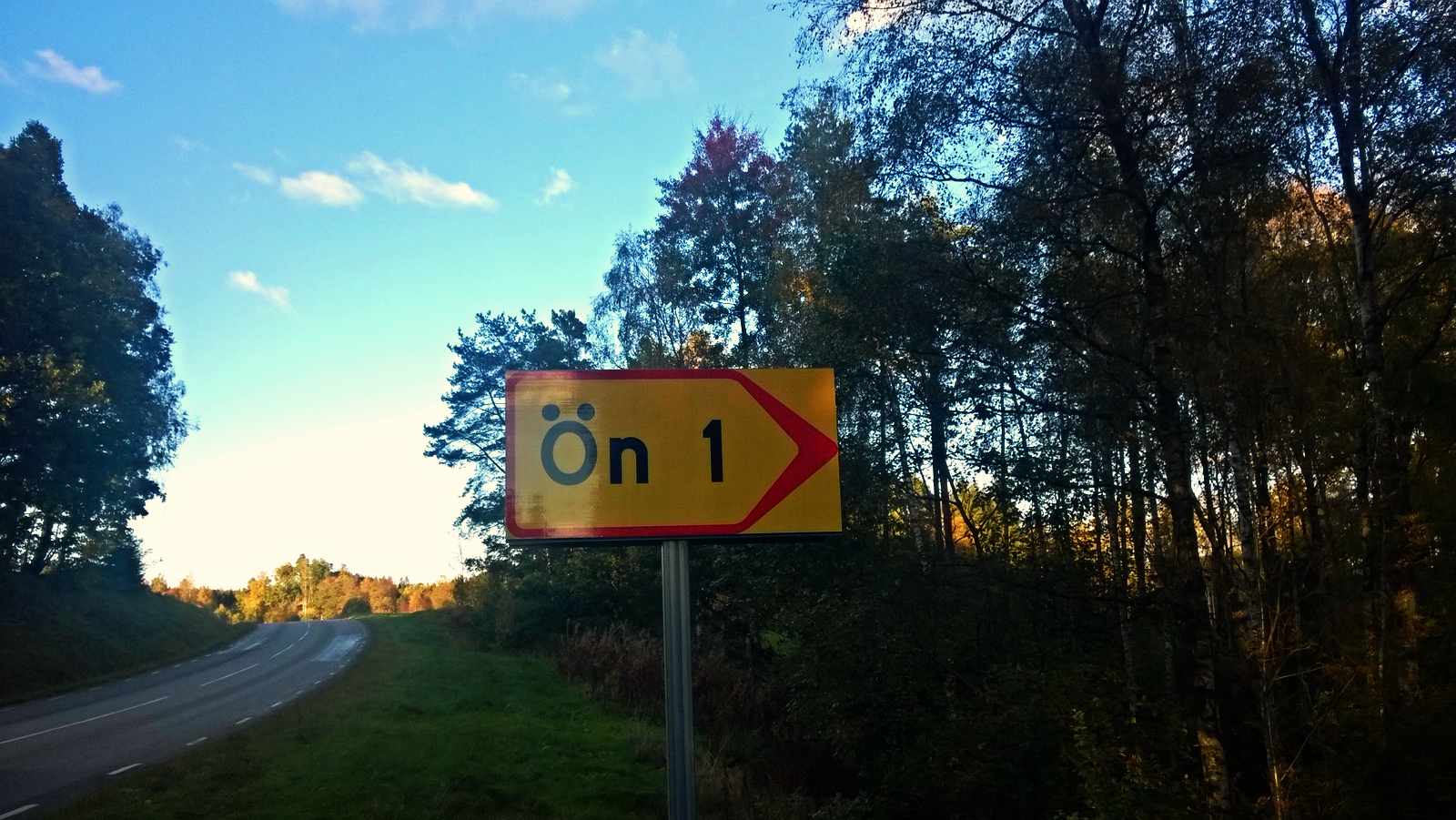 Apt, Ön, Sweden
---
DENMARK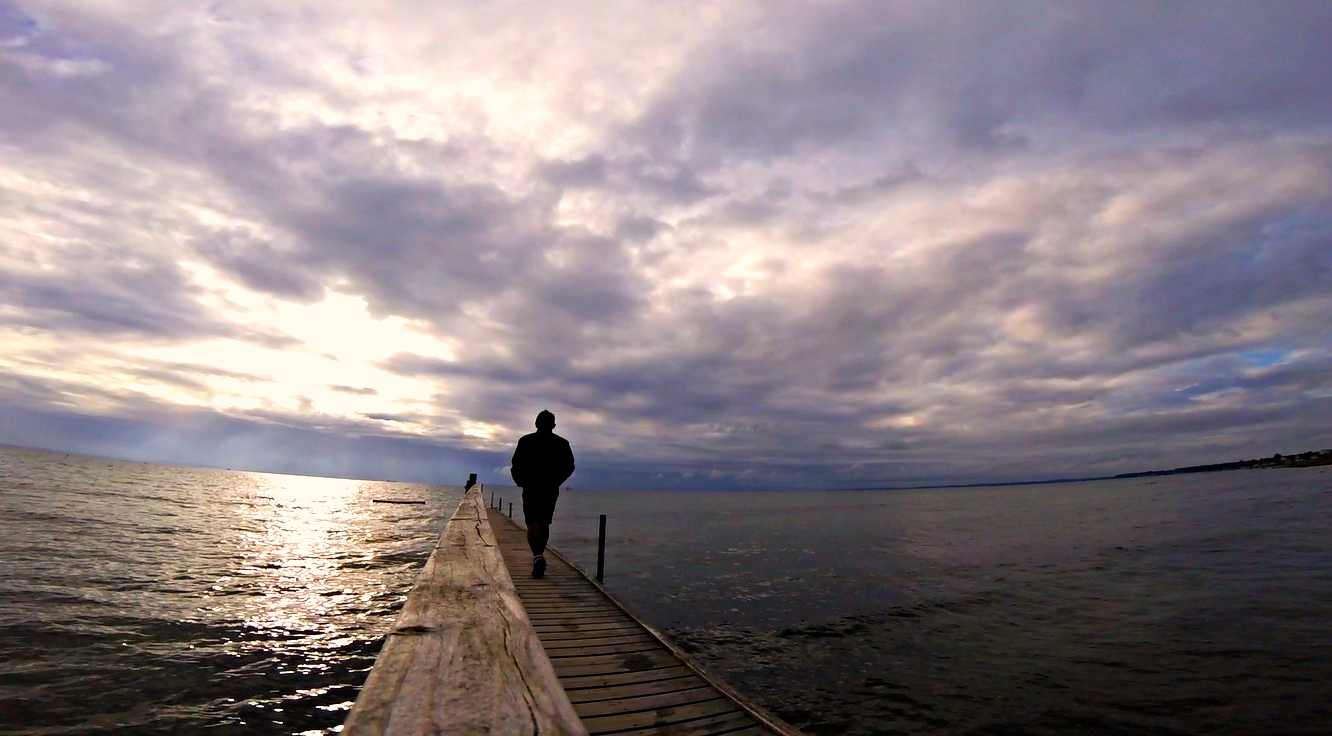 Walking on water, Espergærde, Denmark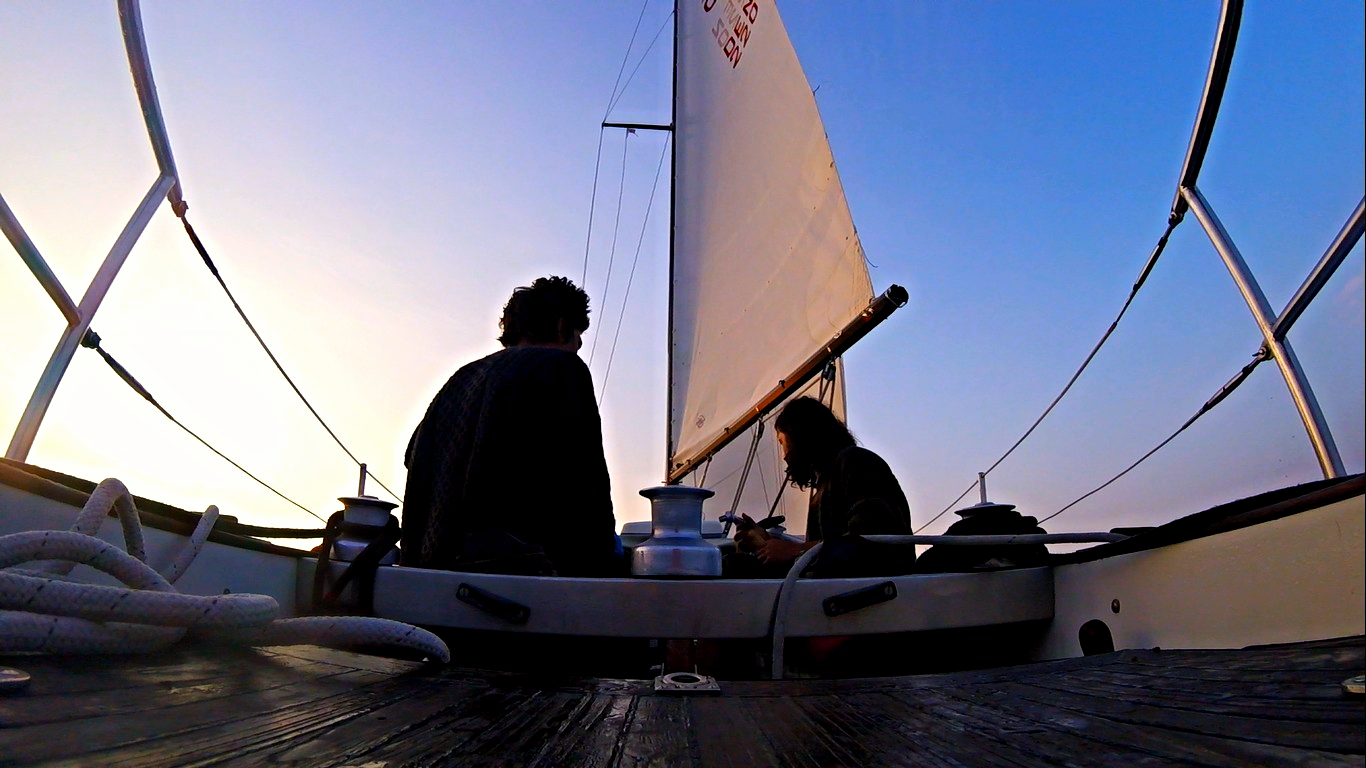 Sailing at Dawn, Antonini & Leonardo, Dragør, DK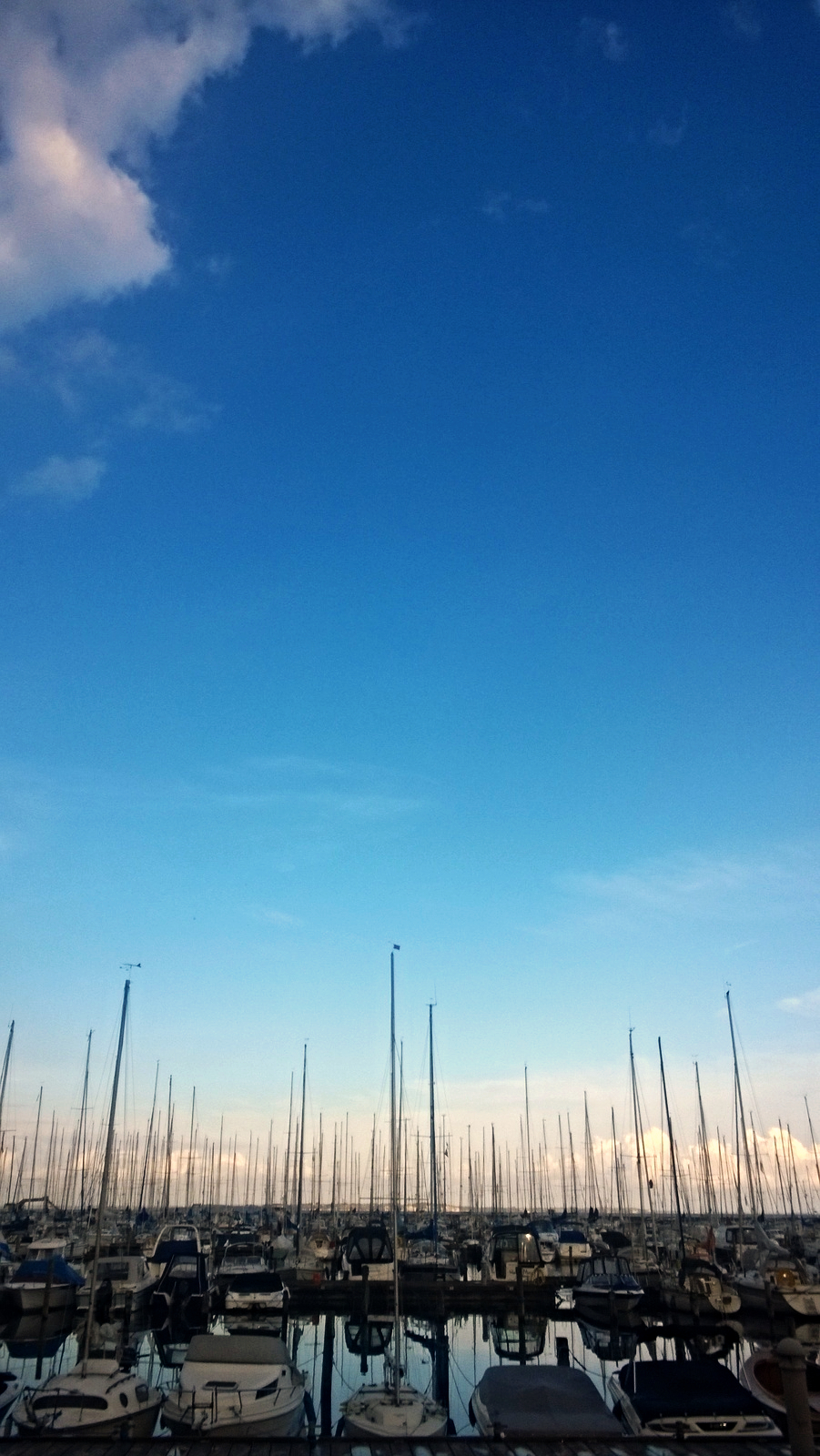 Farewell Danish citizens, Rungsted, DK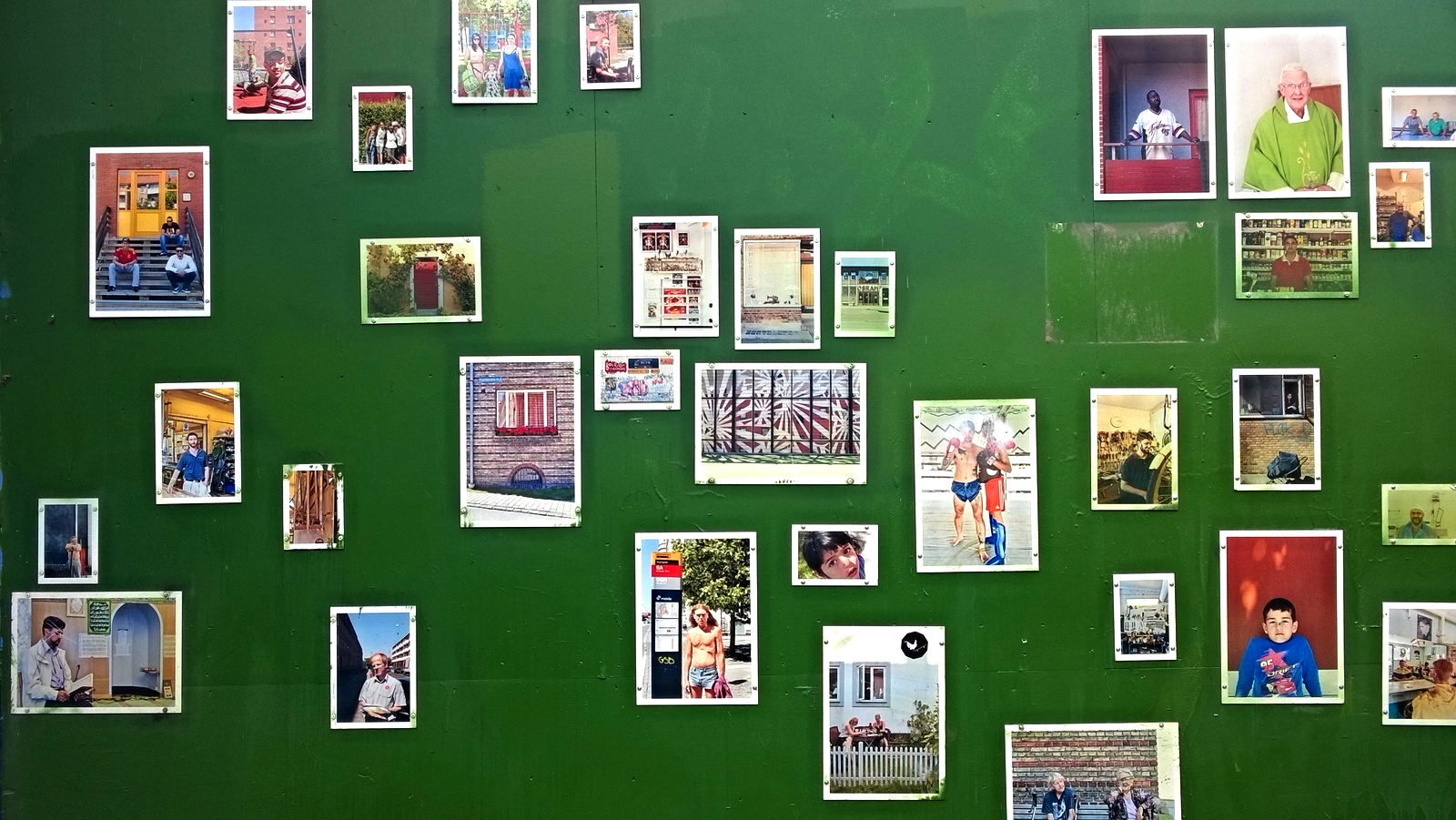 Urban palette, Copenhagen, DK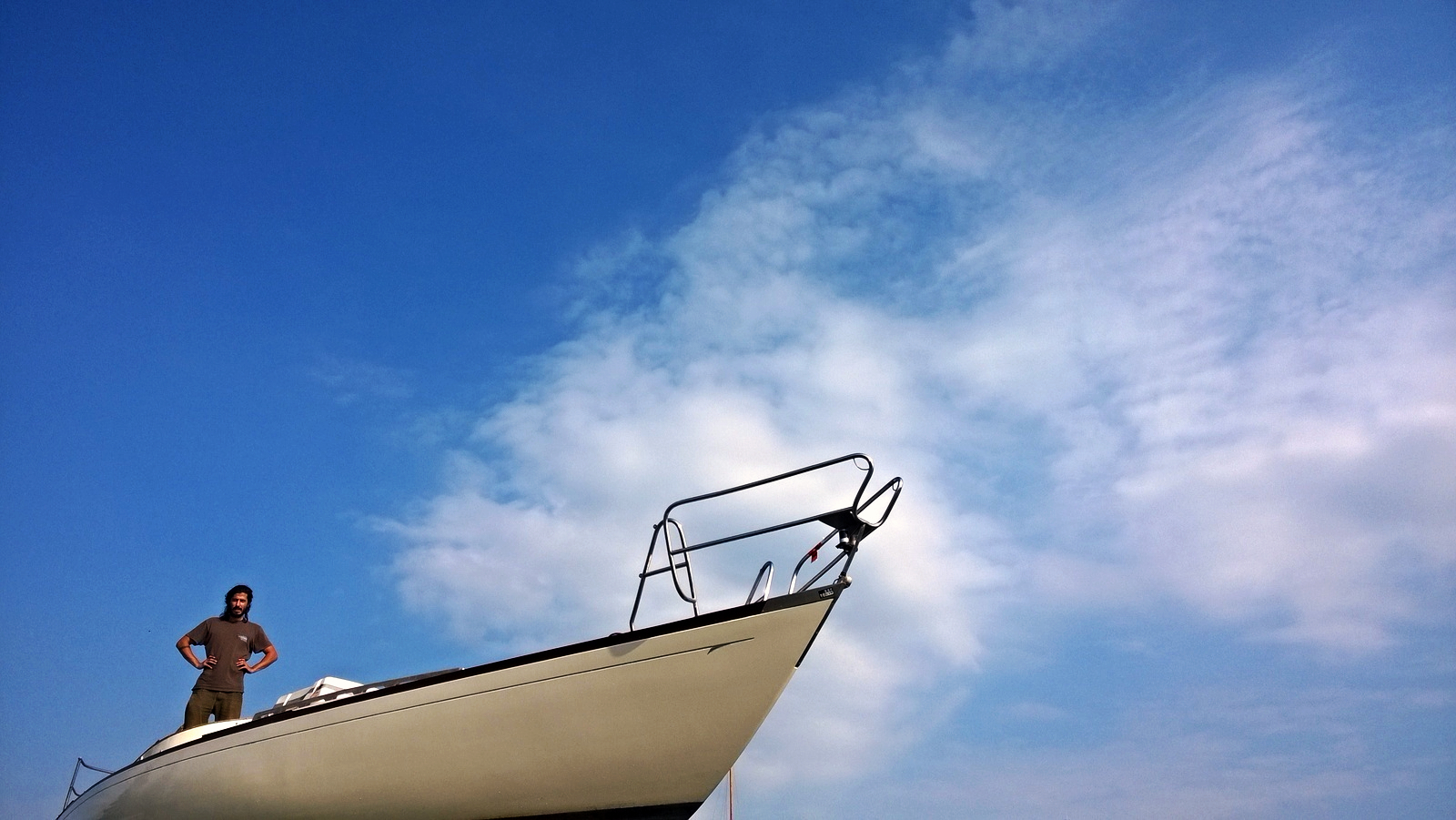 Anton atop his mistress, Copenhagen, DK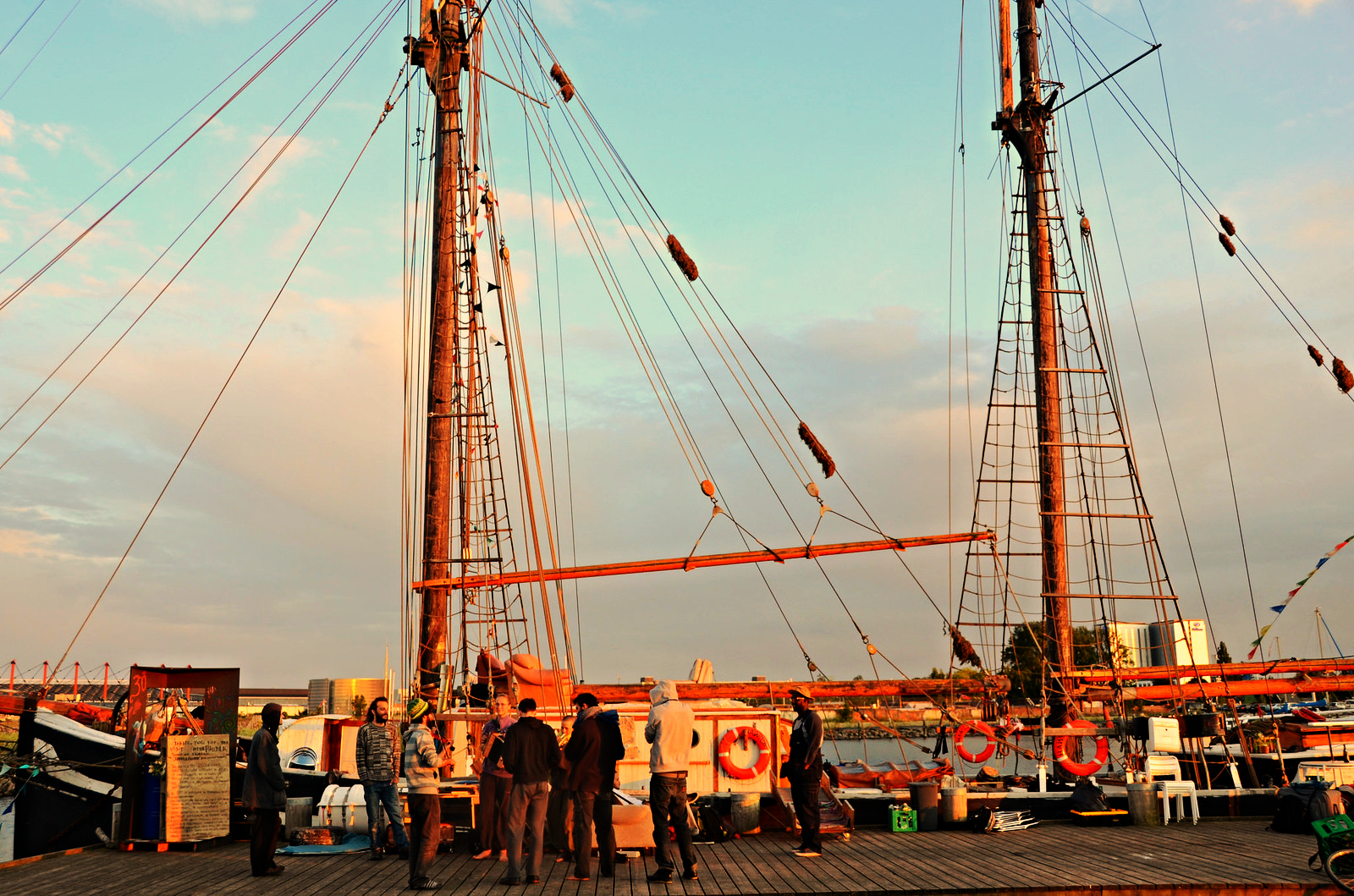 Home, Kajakvej 21, 2770 Kastrup, DK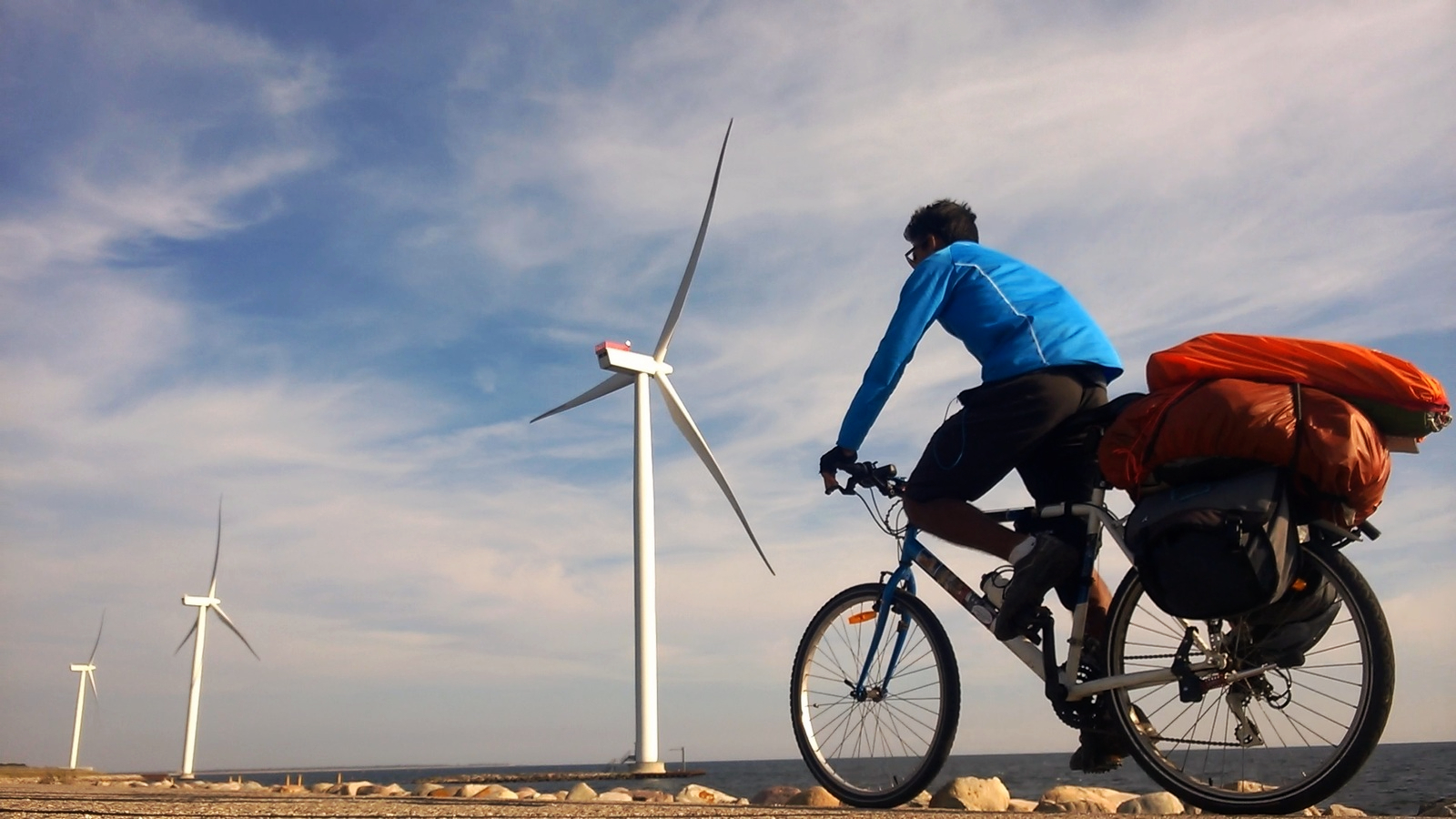 With the wind as my witness, Avedore Holme, DK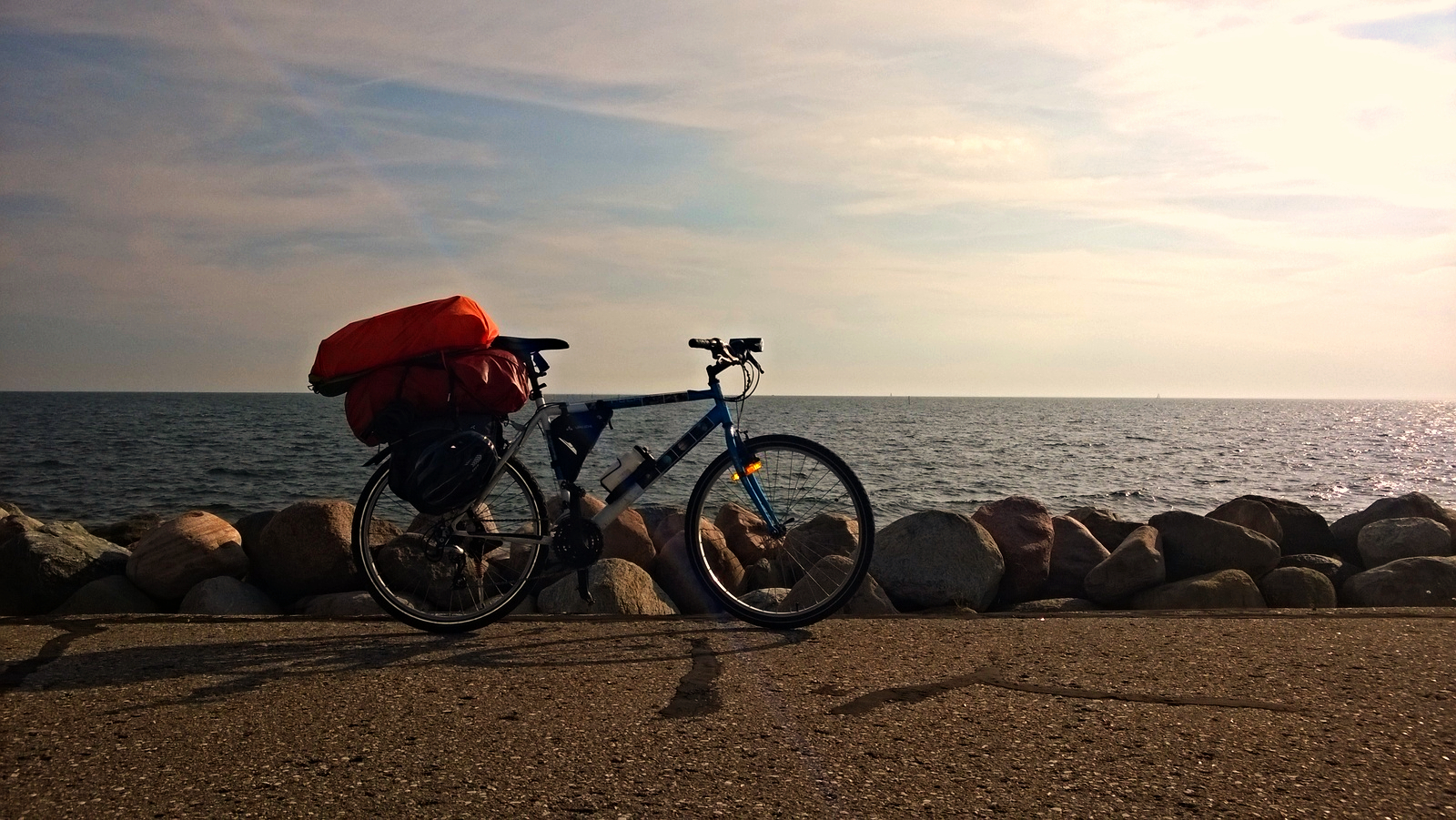 Approaching Copenhagen, Avedore Holme, DK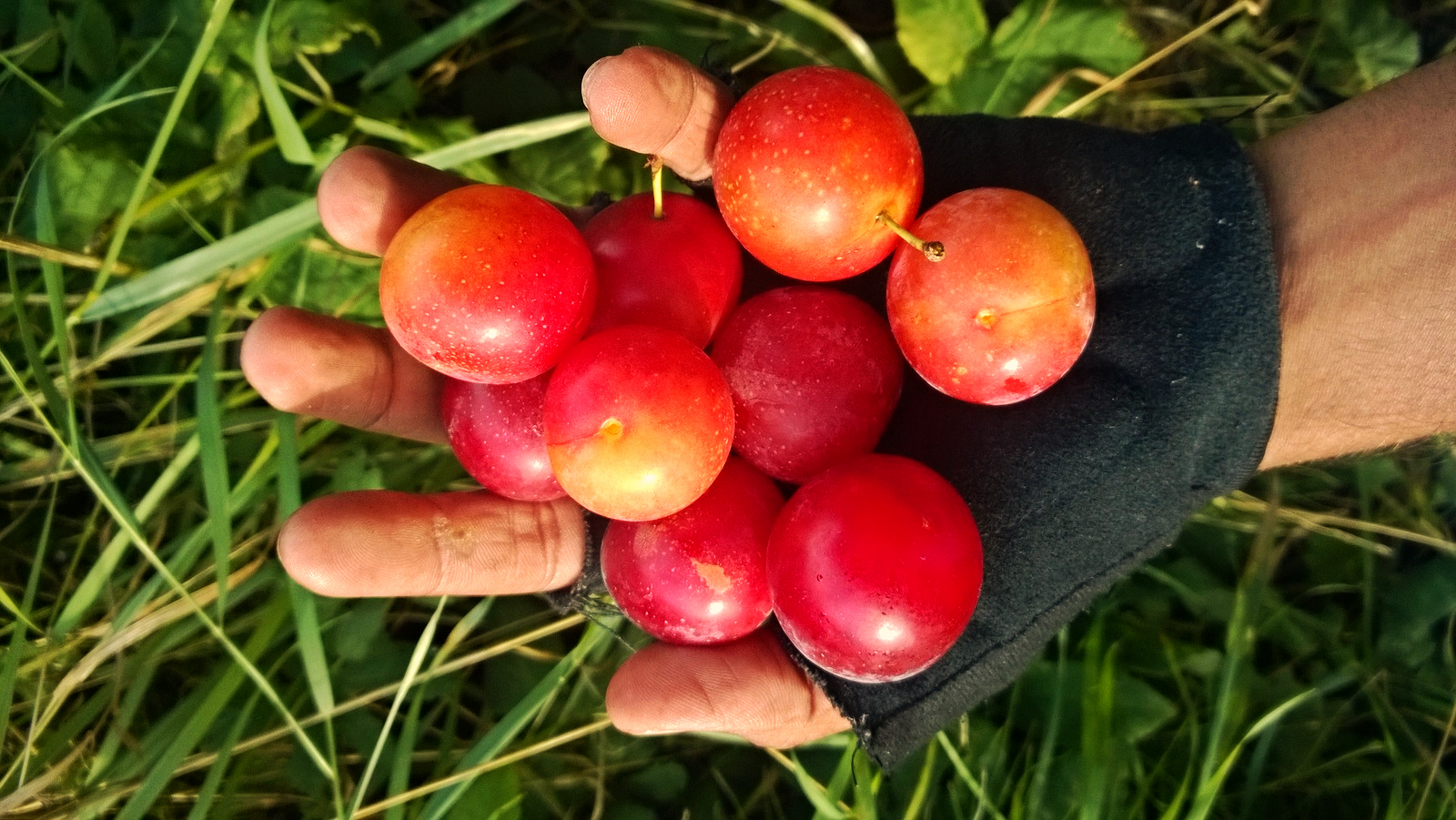 Harvesting my lunch, Hundige Strand, DK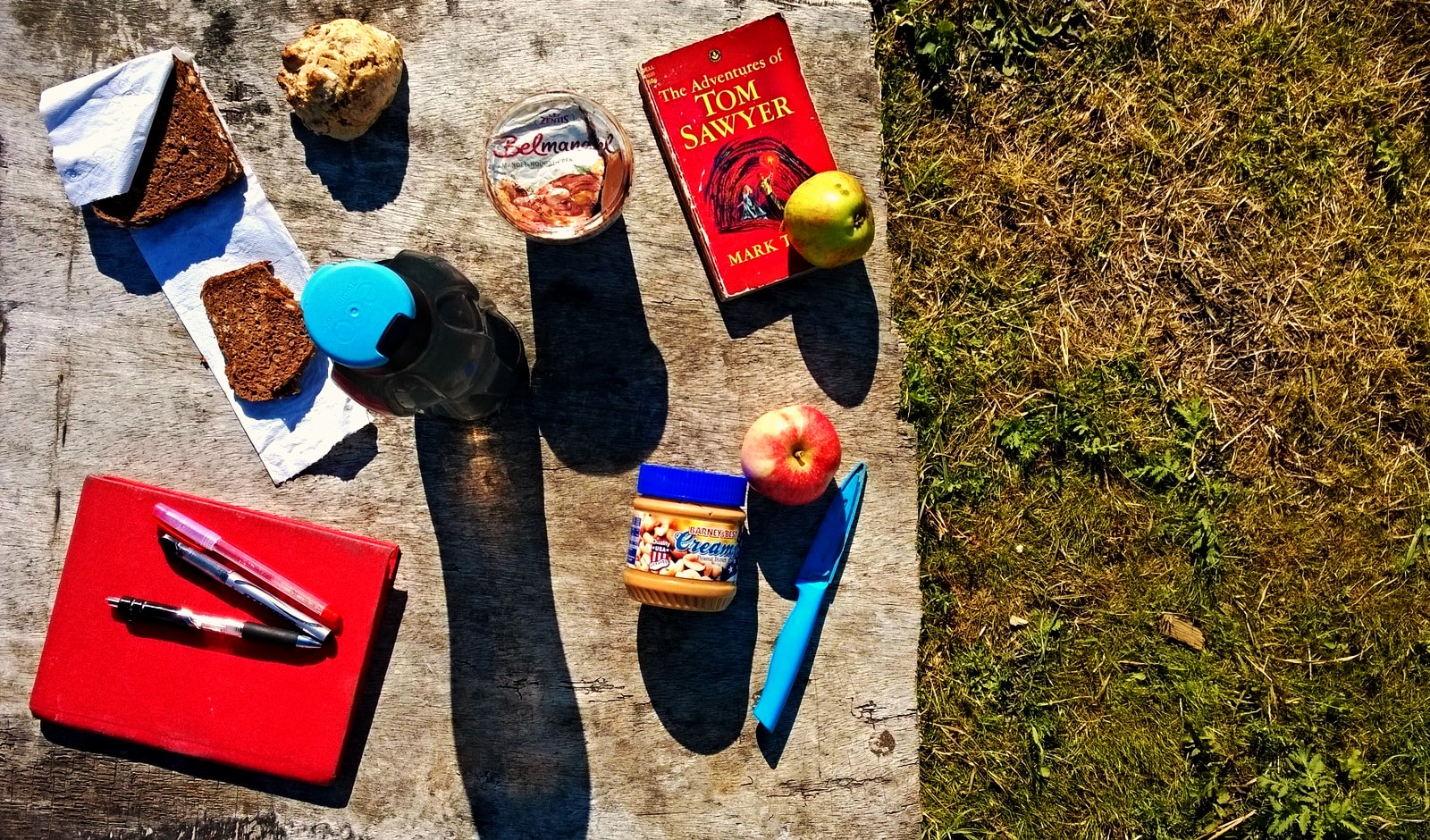 A spot of Mark Twain for lunch, Gammel Tappernoje, Denmark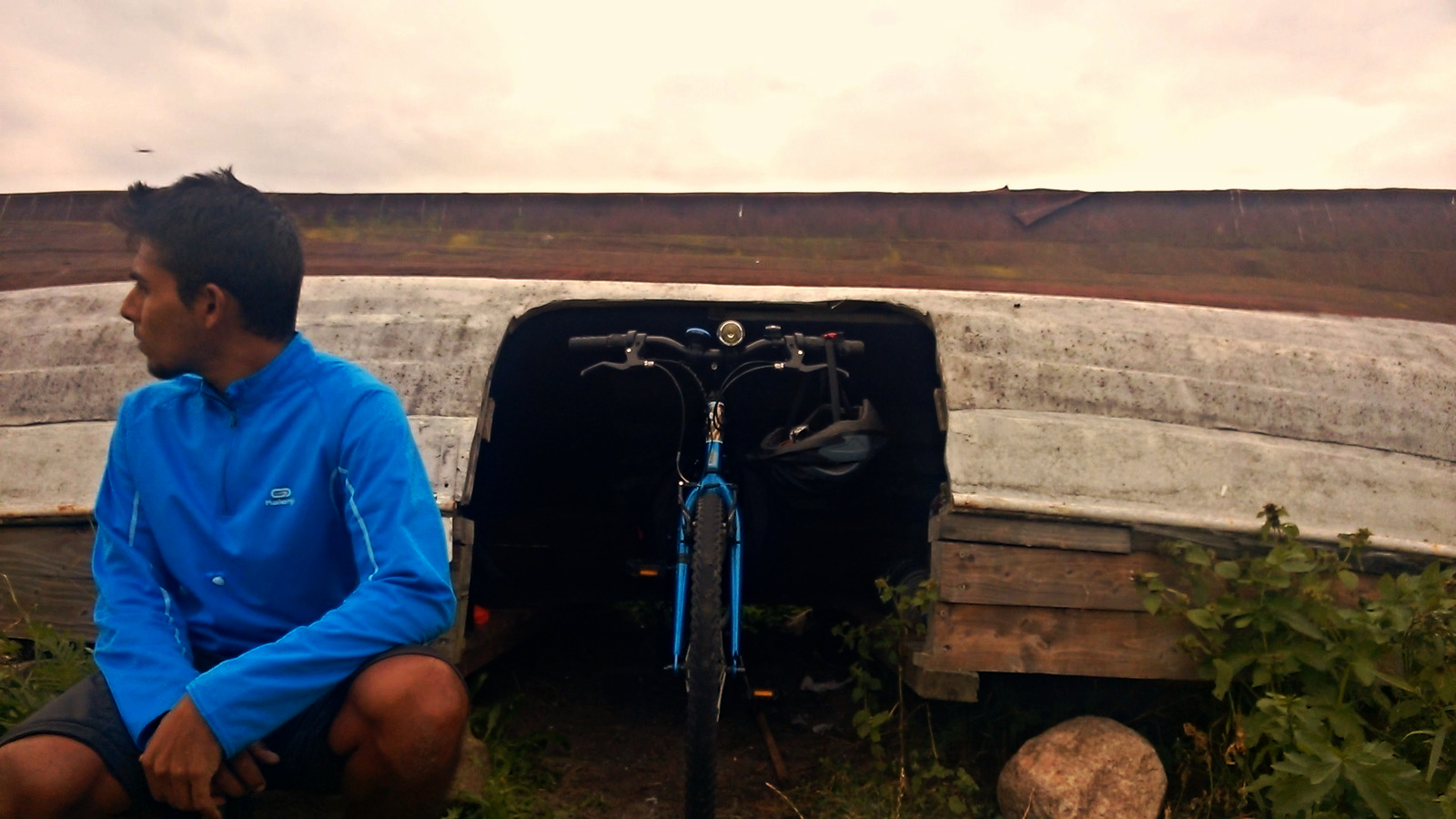 Shaded by the hull of an upturned boat on the snug shore of  the Baltic Sea, Gammel Tappernoje, Denmark
---
"The holy road meanders before me to the mountains in the distance,
with this cyan sky for ceiling, I step onward seeking nostalgia for the yet unknown"
Often on the road I find pleasure in being an itinerant bereft of attachment and anchor, forever swimming, forever floating amongst the trees of unfamiliar woods and the lives of other beautiful souls I find on the path of my travel for short sojourns of civilization, but there does arrive a moment although extremely rarely of perfect cohesion between my own fortressed state of being and a collective familial disposition of open embraces and organic relationships festered through nothing but a deep sigh and a warm shrug of unexplained familiarity. And when it does, I can only hope to stand still, open my eyes as brightly as I can and sit cross legged to absorb and digest this celestial occurrence.
Hawila will remain entrenched forever in the fabric of my existence. I have found home and a family. I will remain immeasurably grateful to this cloud of compassion which defrosted the inner chambers of my heart, simmered gently to cook it to tender, delicious, ripe and seasoned perfection. I find myself an integral part of this fire that burns bright and ochre even during grey windy winters throwing light and fragrant warmth around shoulders of ones who huddle beneath the sails of this beautiful Scandinavian mother ship.
I arrived here into the bowels of Hawila in Kastrup, Copenhagen for 4 days to cook for my new family but have found myself unable to peel away now for almost a month. I stayed to swim in this mysterious soup to measure and produce architectural drawings of this beautiful vessel and decipher old whispered secrets fossilized on the keel, hanging from the bow and flowing windward from the mast.
And now the moment has arrived again to warm my hands in anticipation to continue my bicycle journey into Sweden and beyond as I gather my thoughts to return unto the holy road that forever meanders before me.
[ Hawila is a galeas sailing ship from Norway built in 1935 now being restored by a family of  friends in Kastrup, Copenhagen to eventually sail cargo across the oceans of the world.
Visit the website for a glimpse  http://www.hawilaproject.org/ ]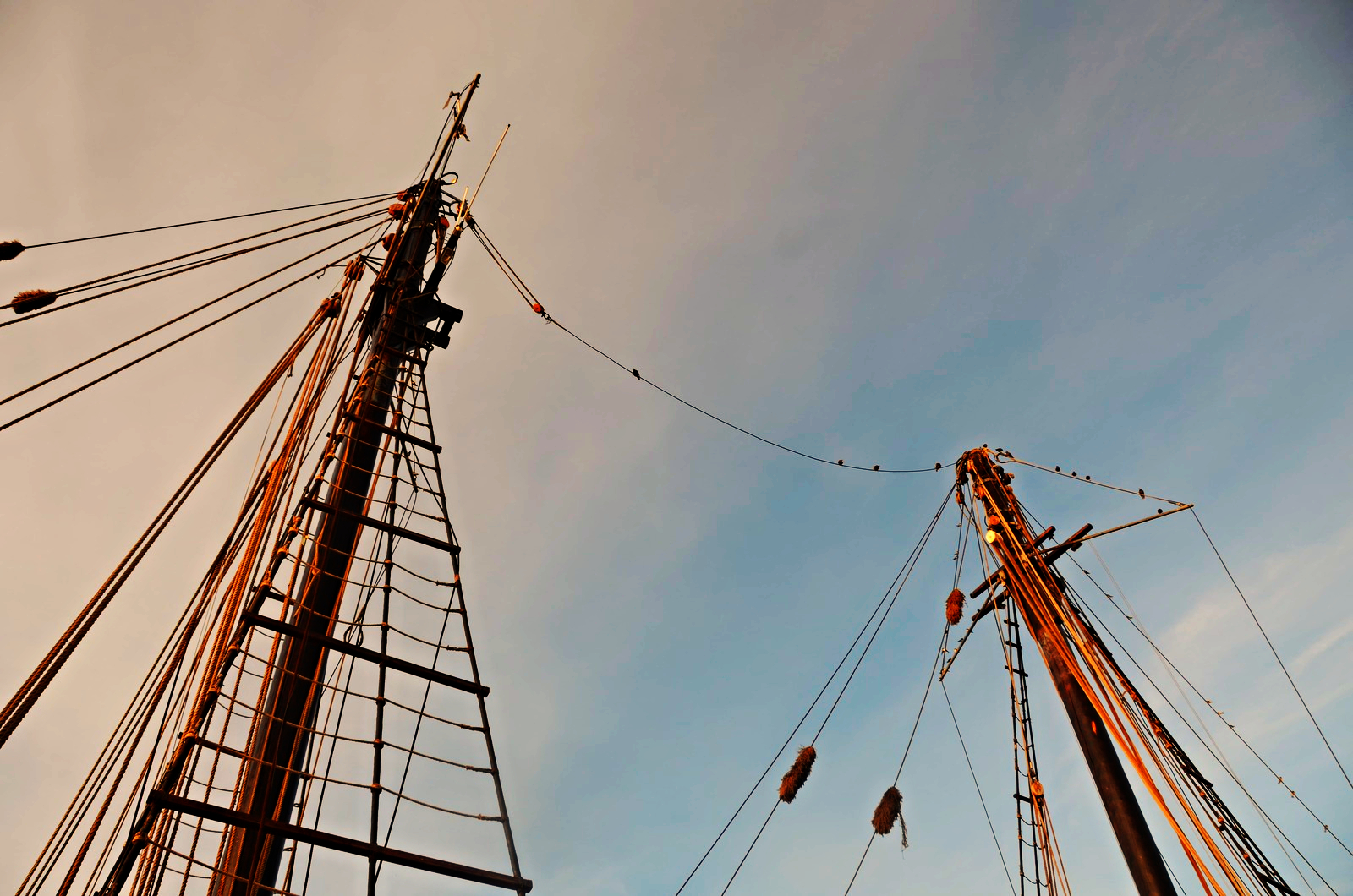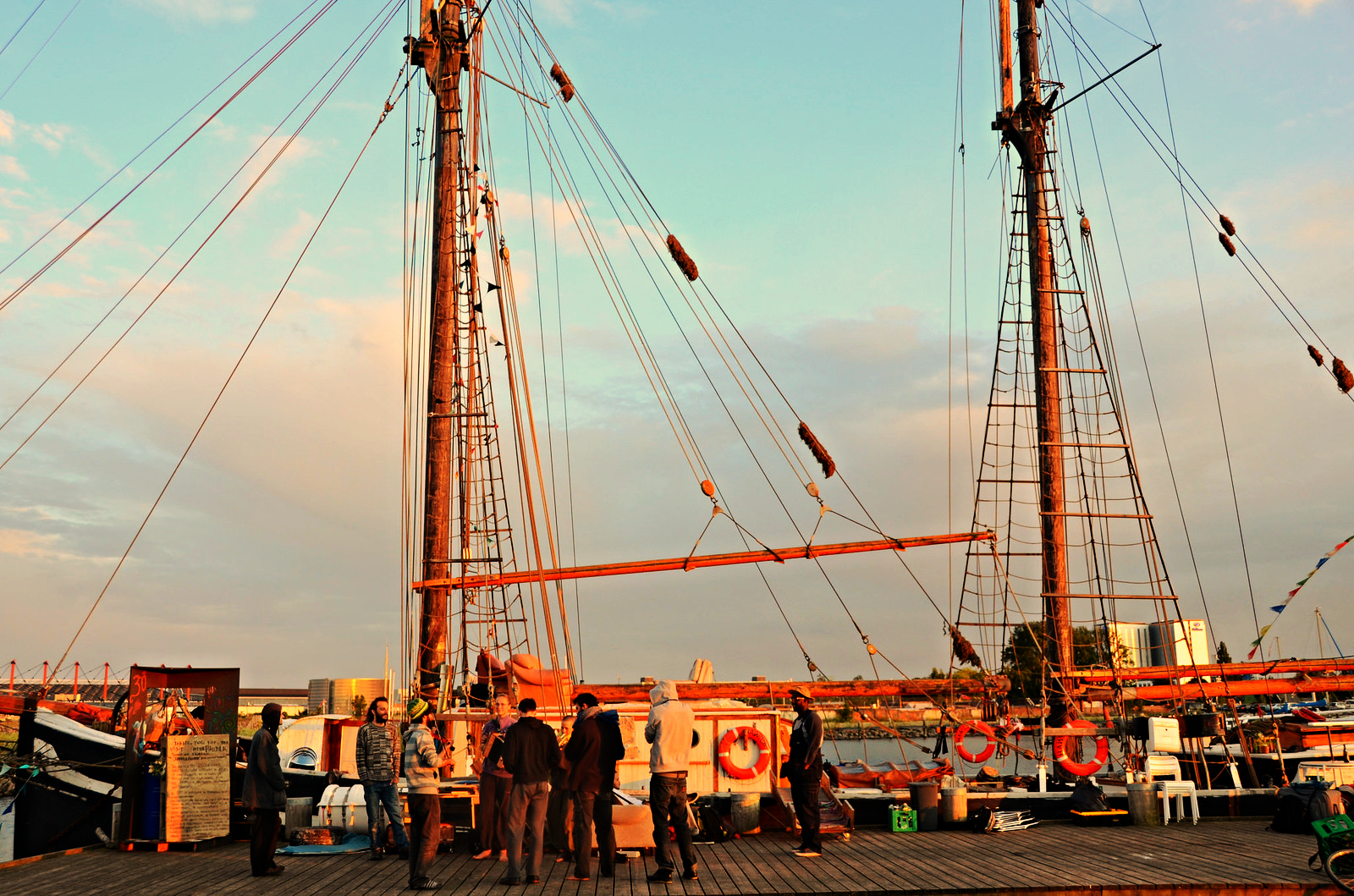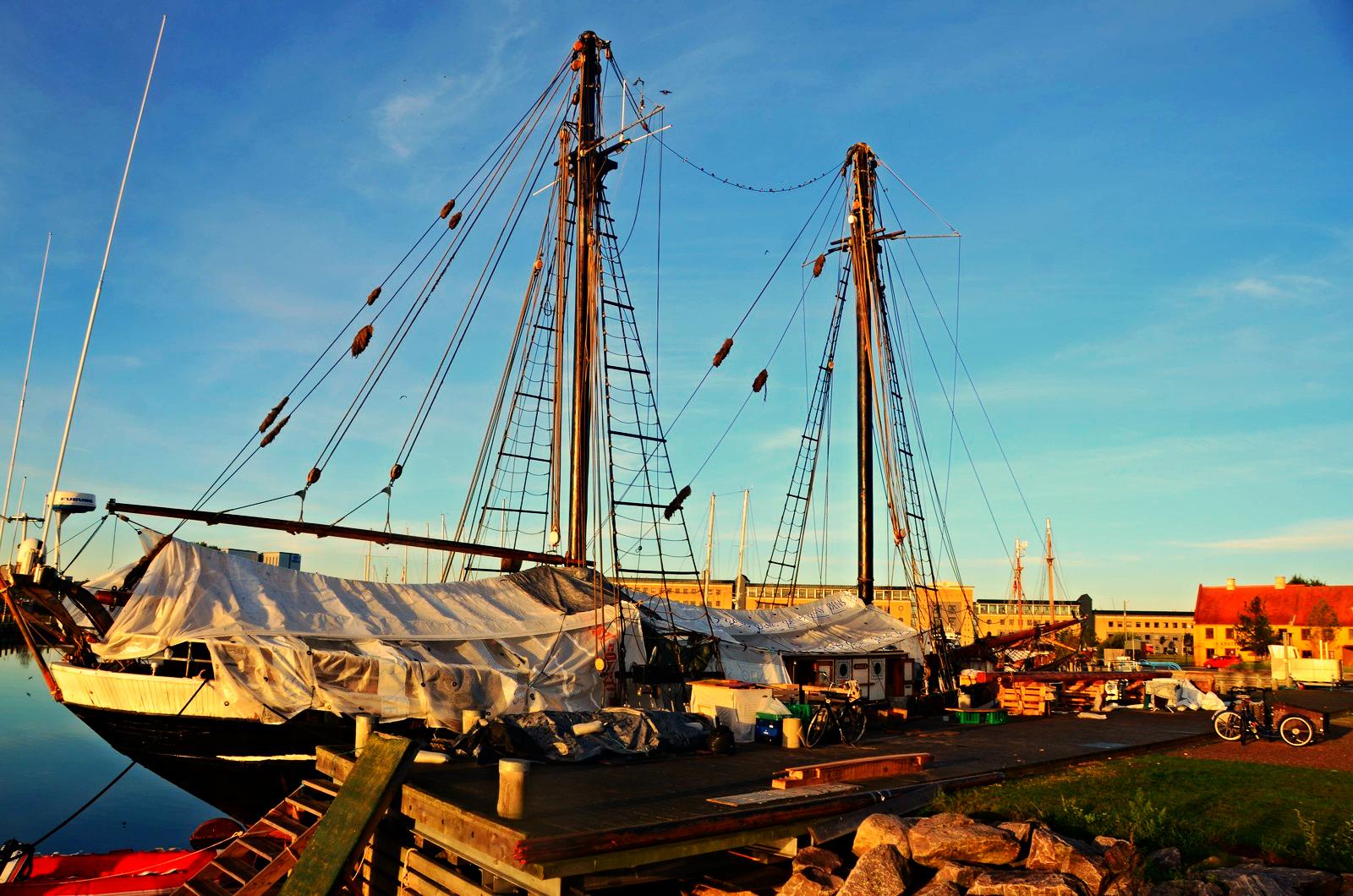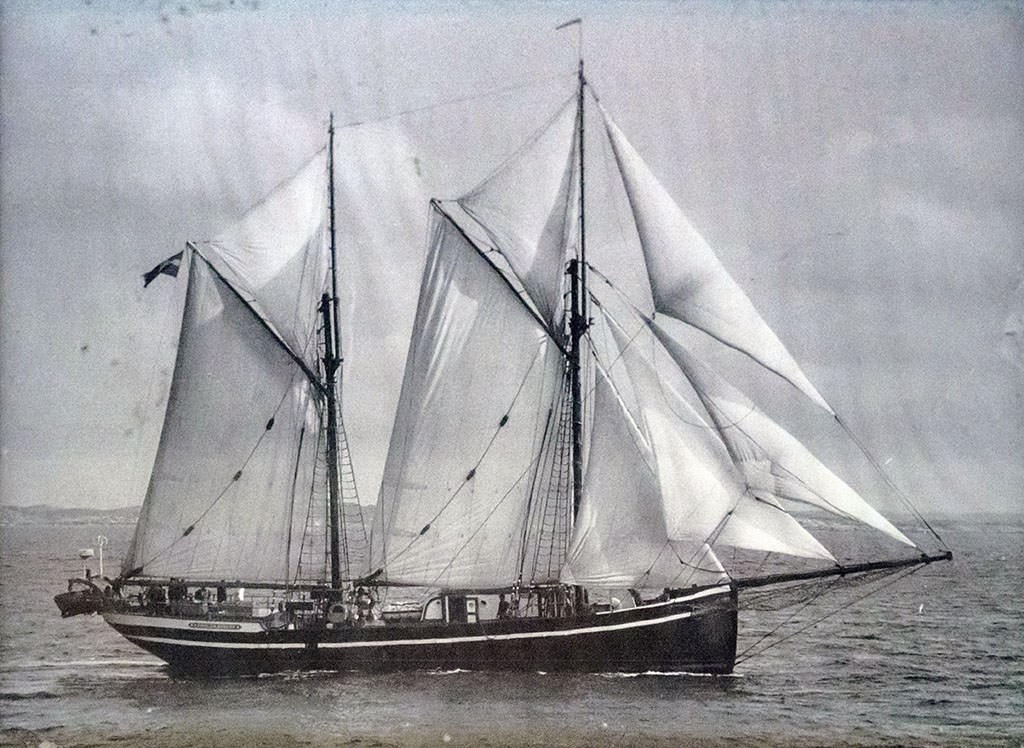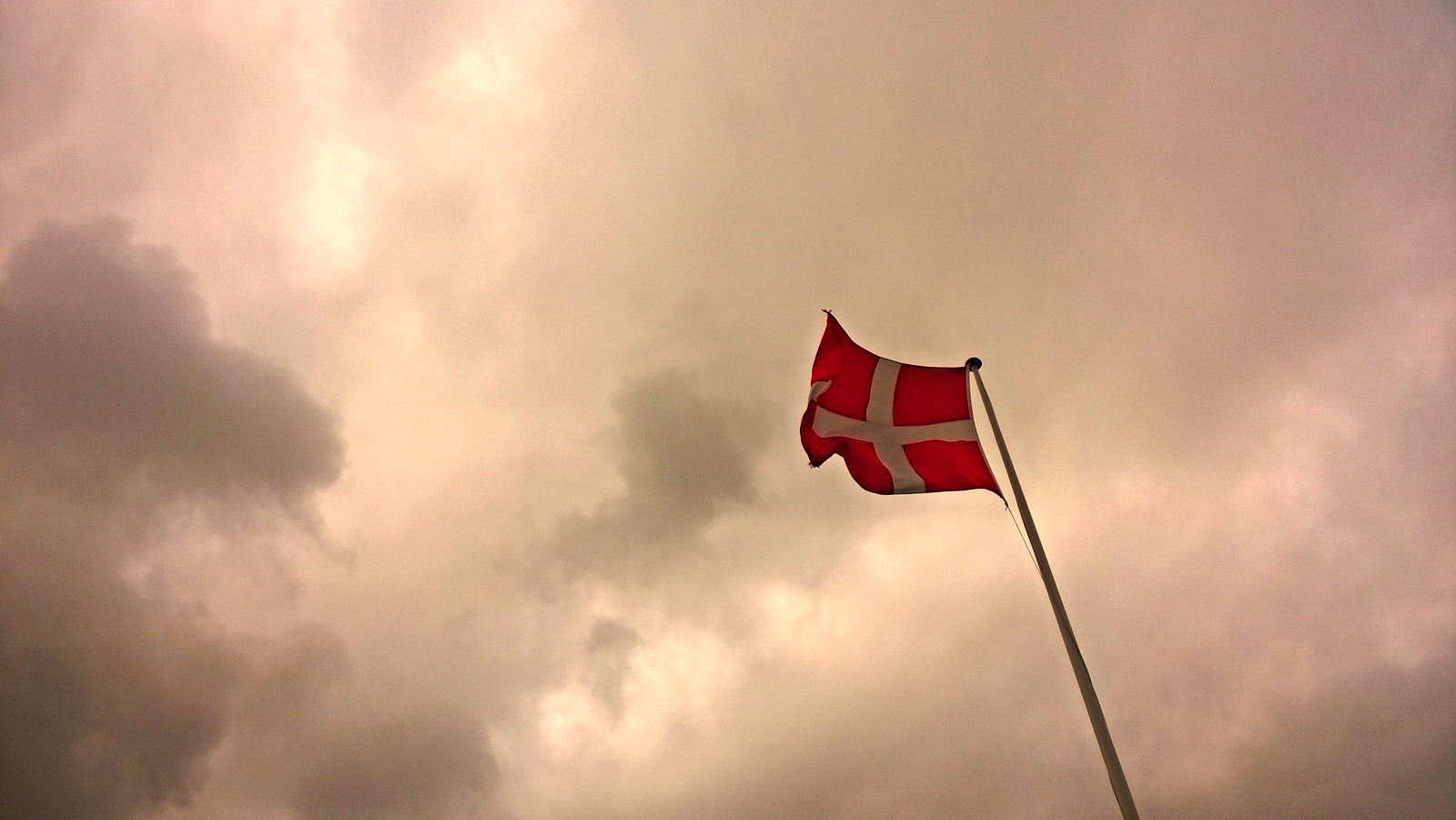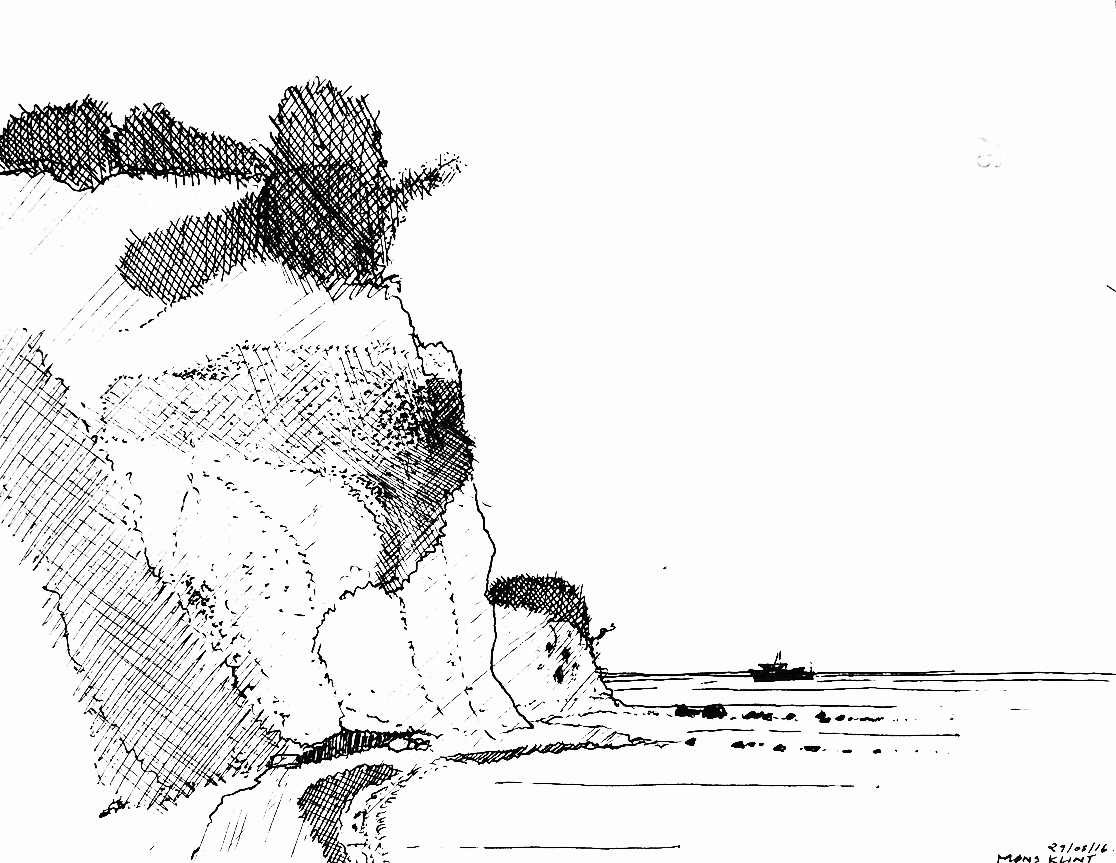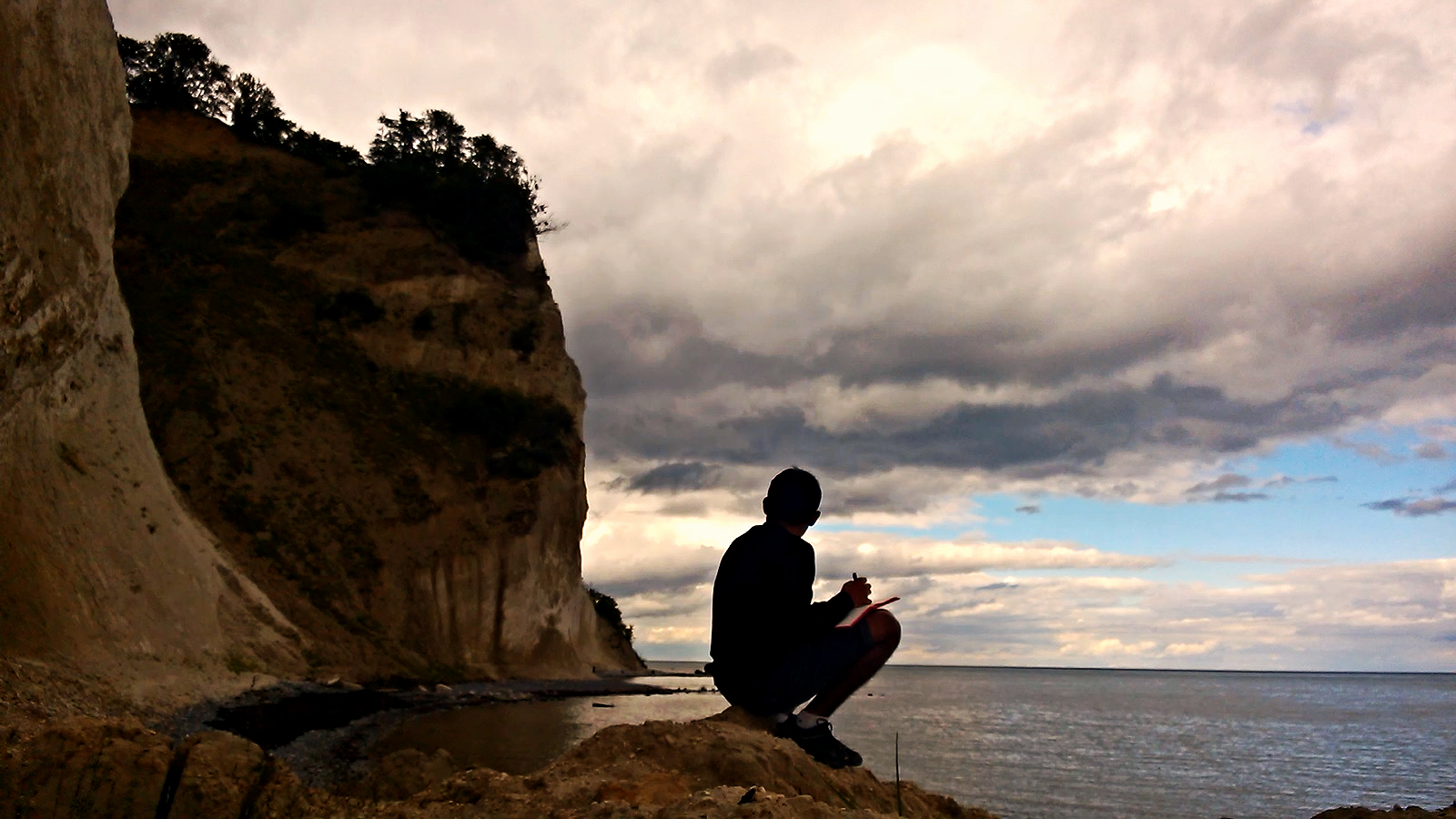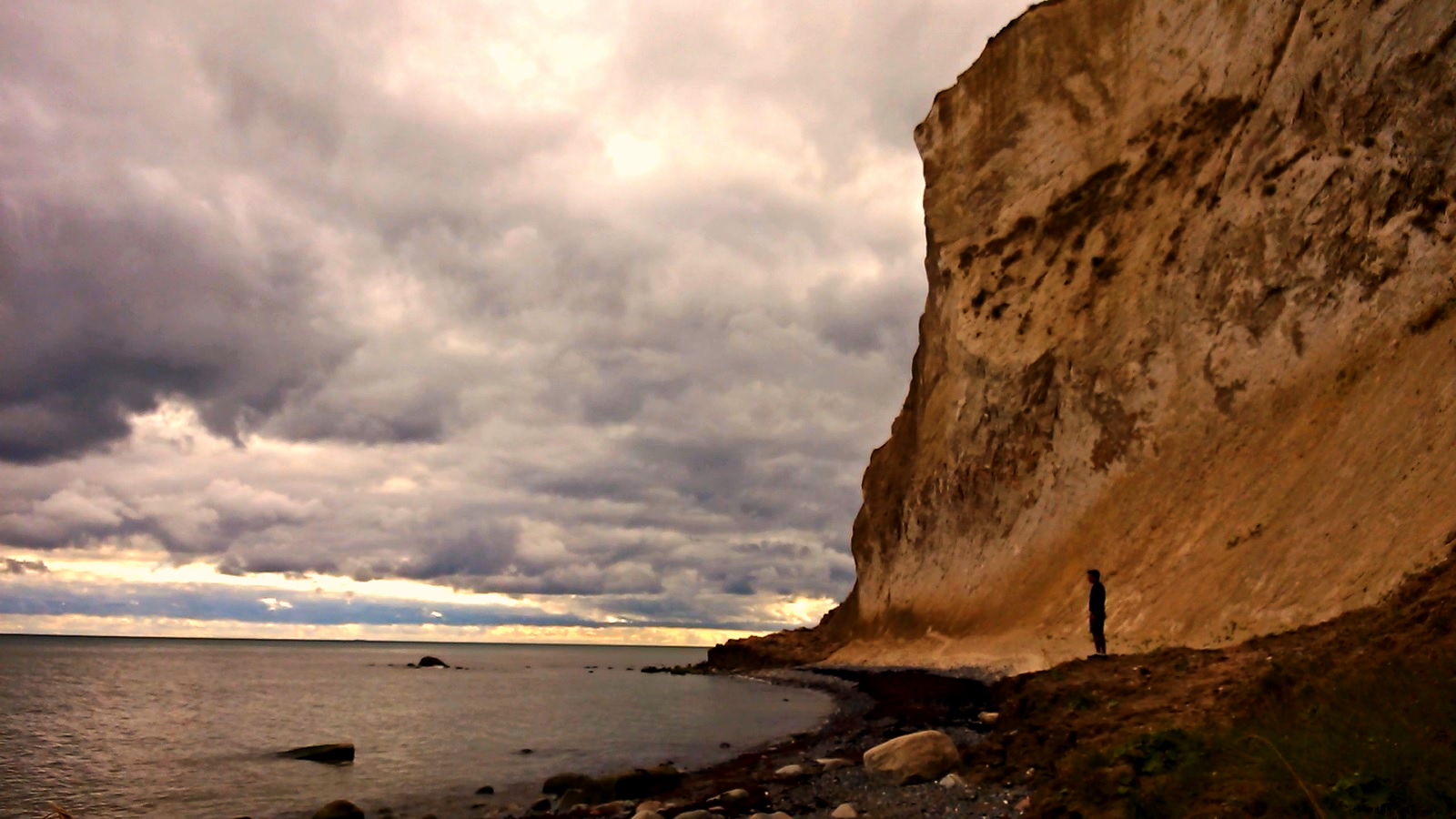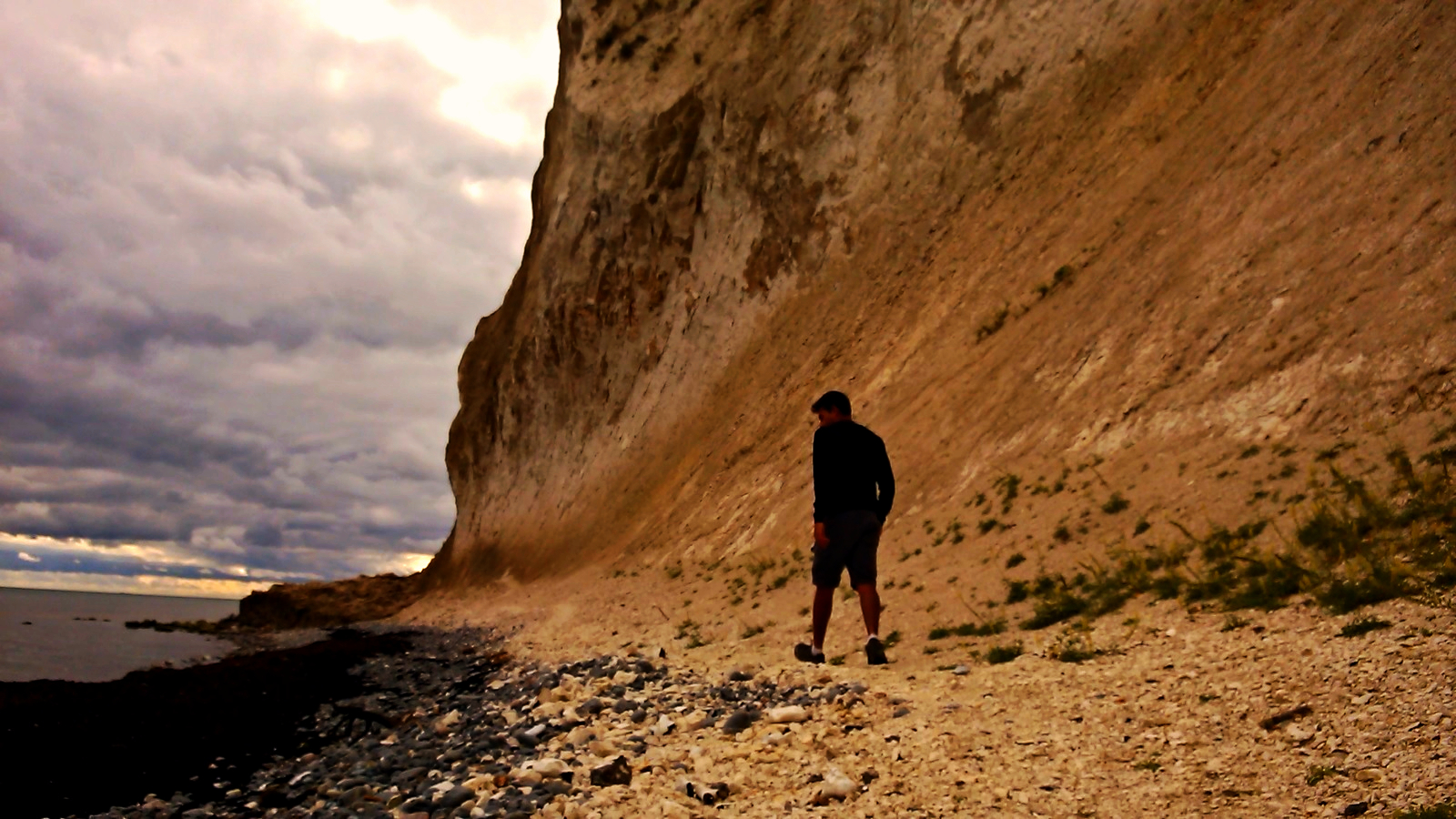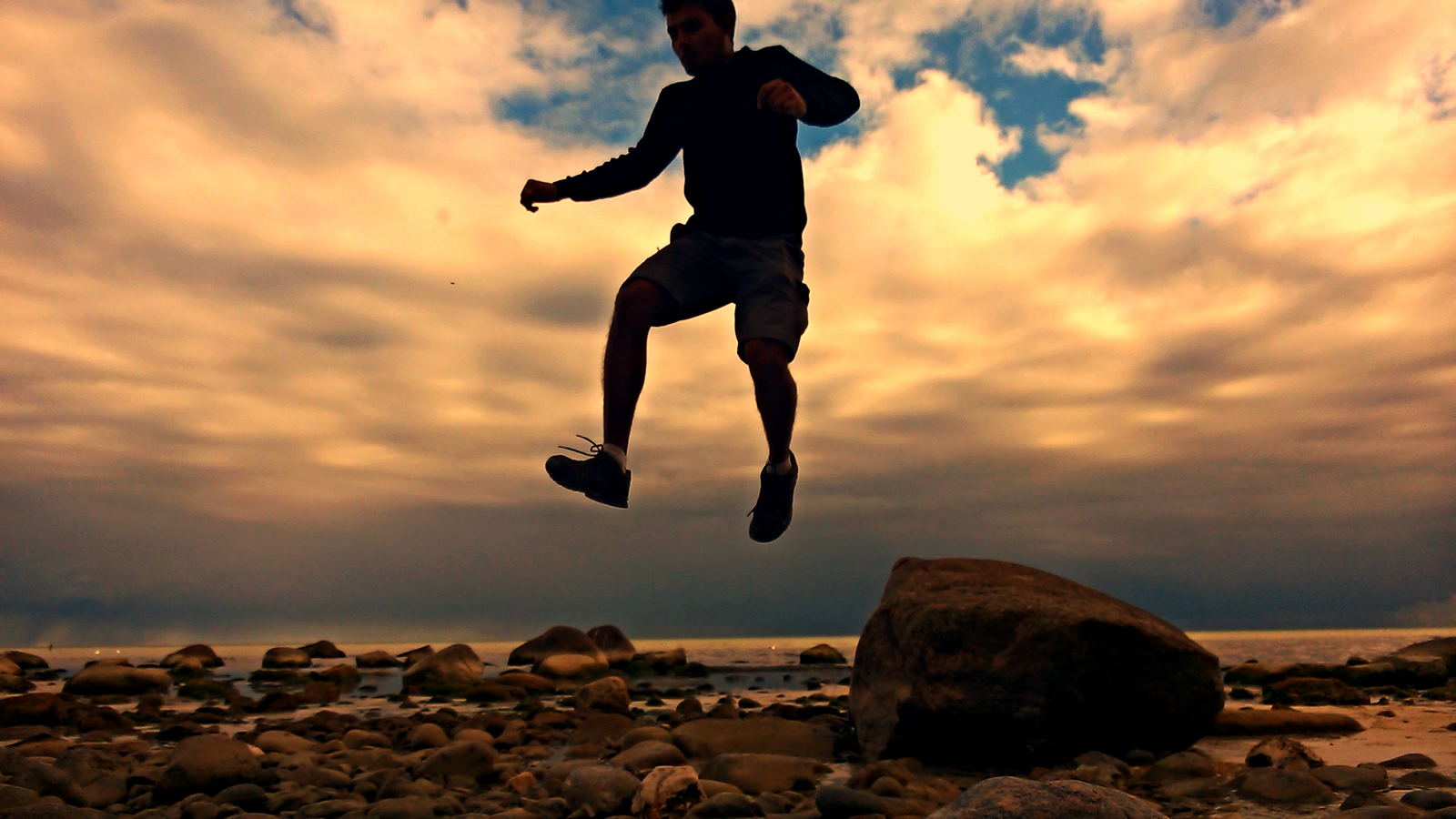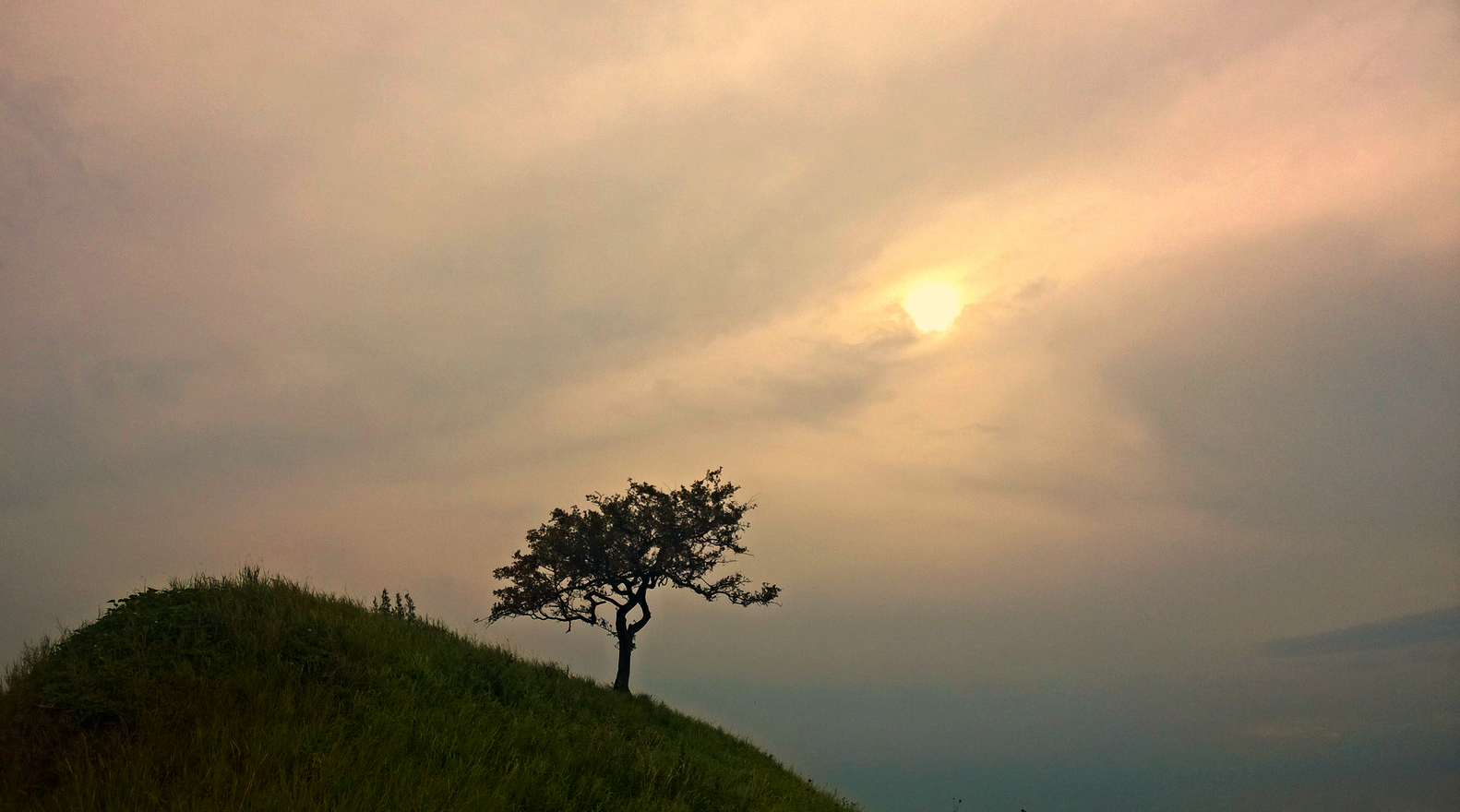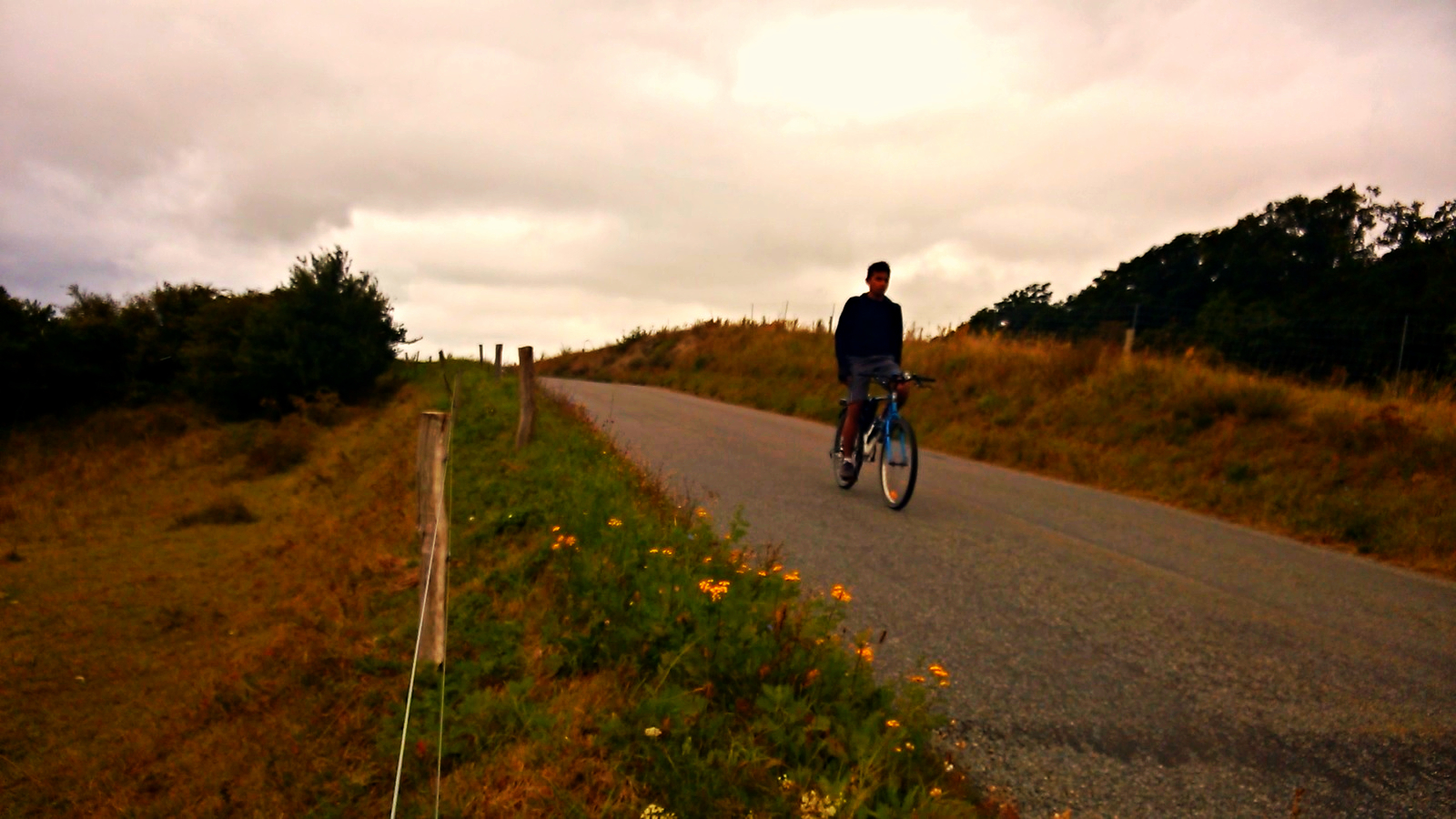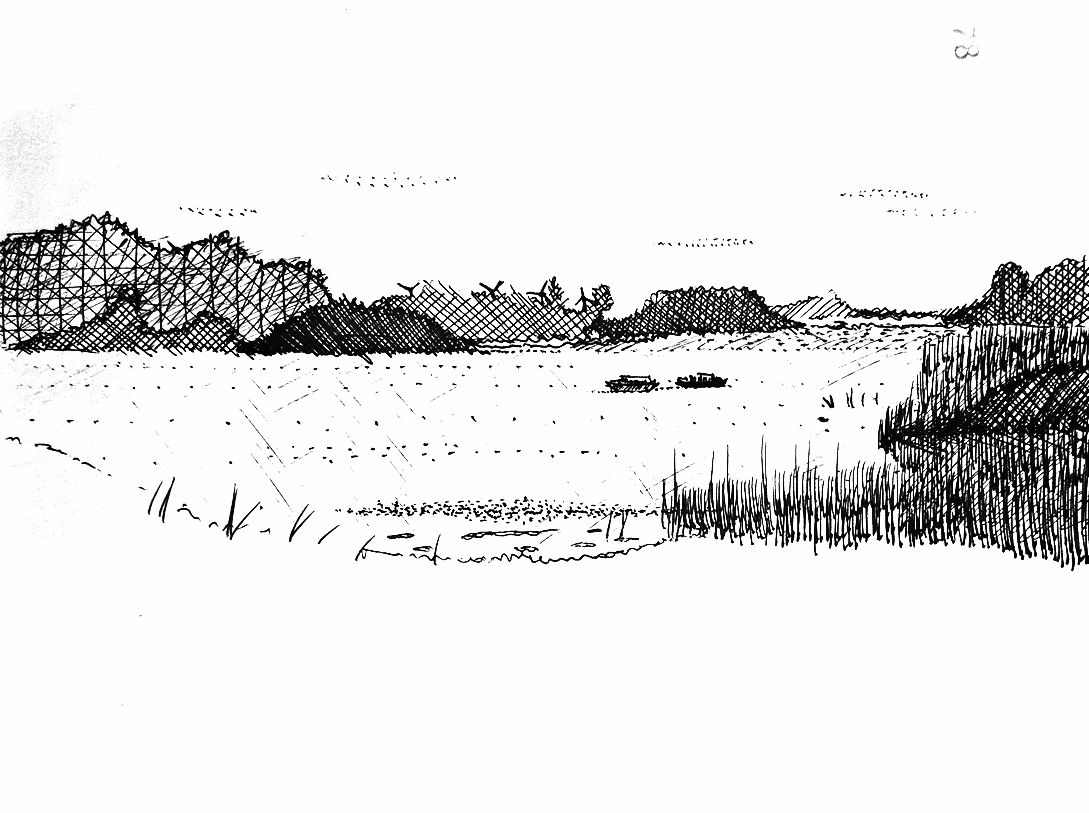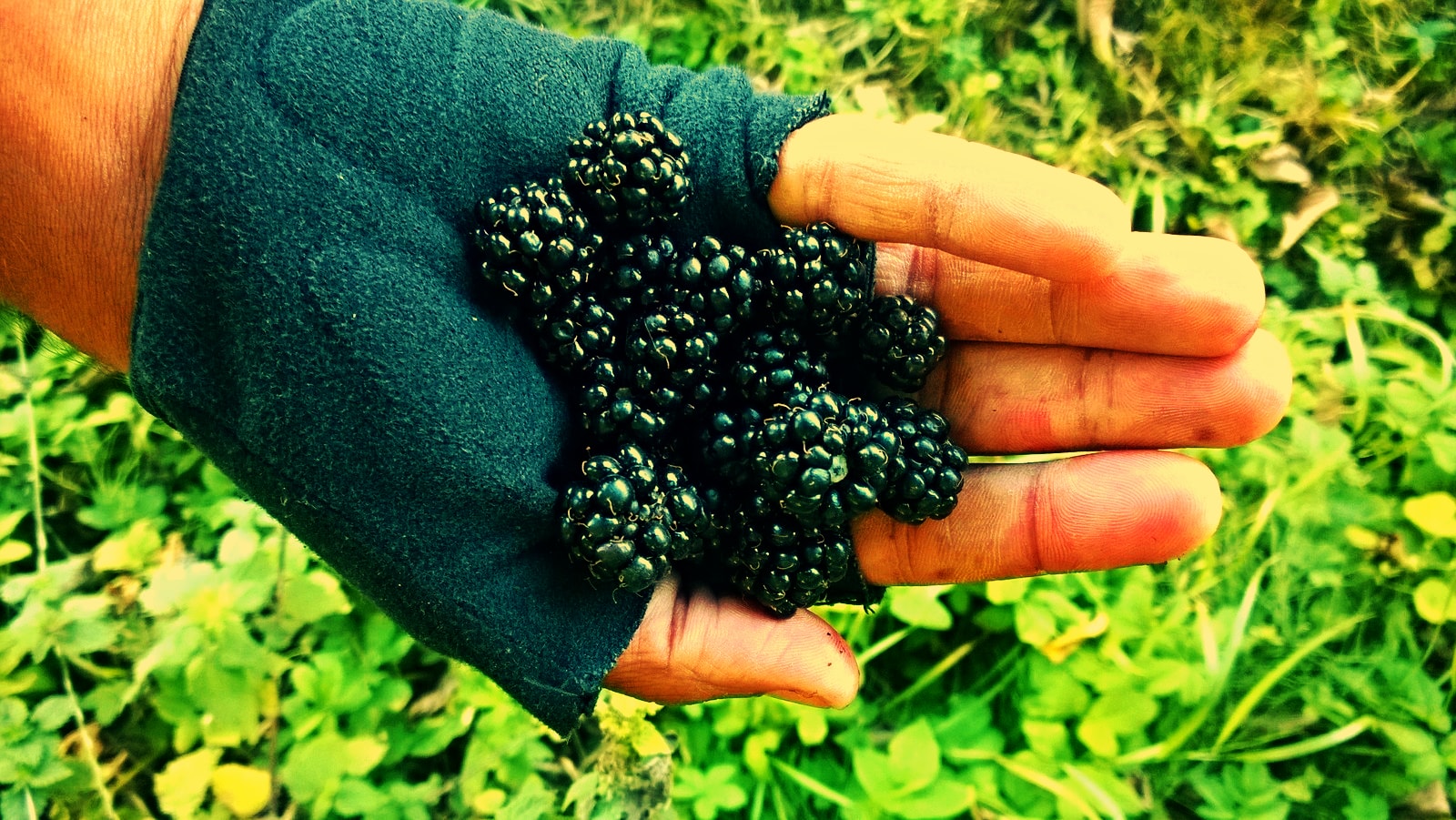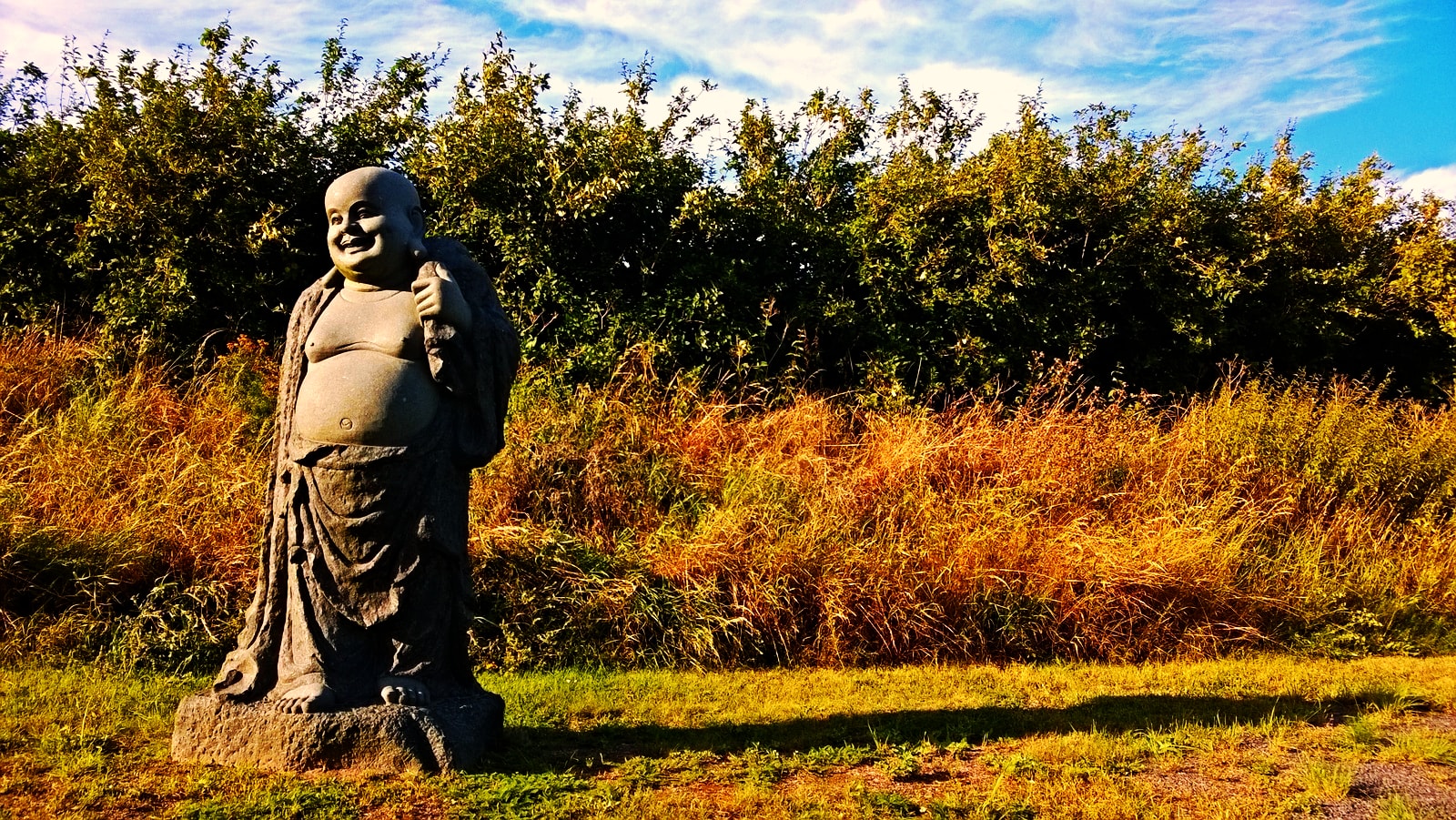 ---
GERMANY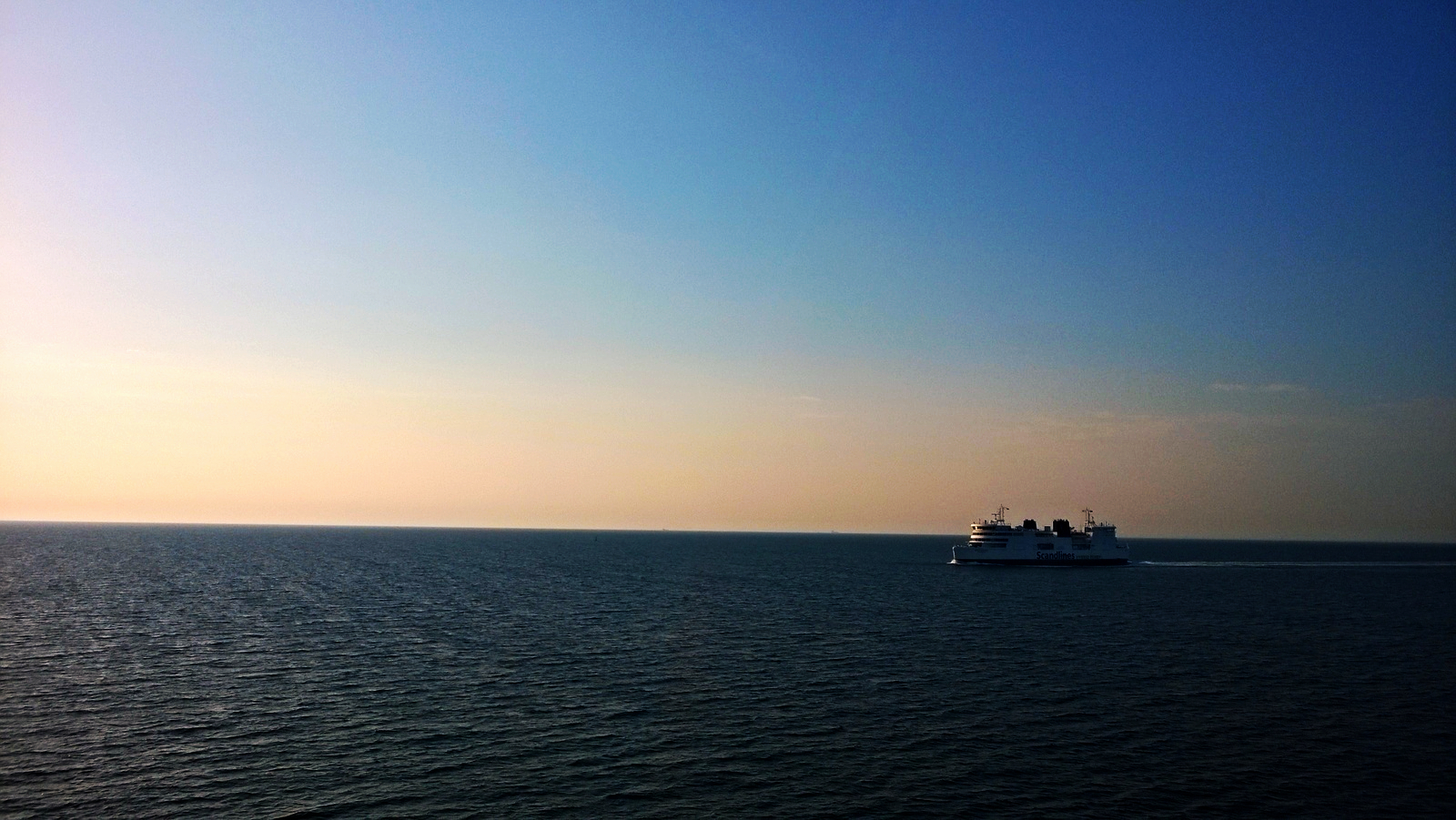 On the Ferry crossing the Baltic Sea into Denmark.  The second phase of my trip begins, Puutgarden to Rødby, EU.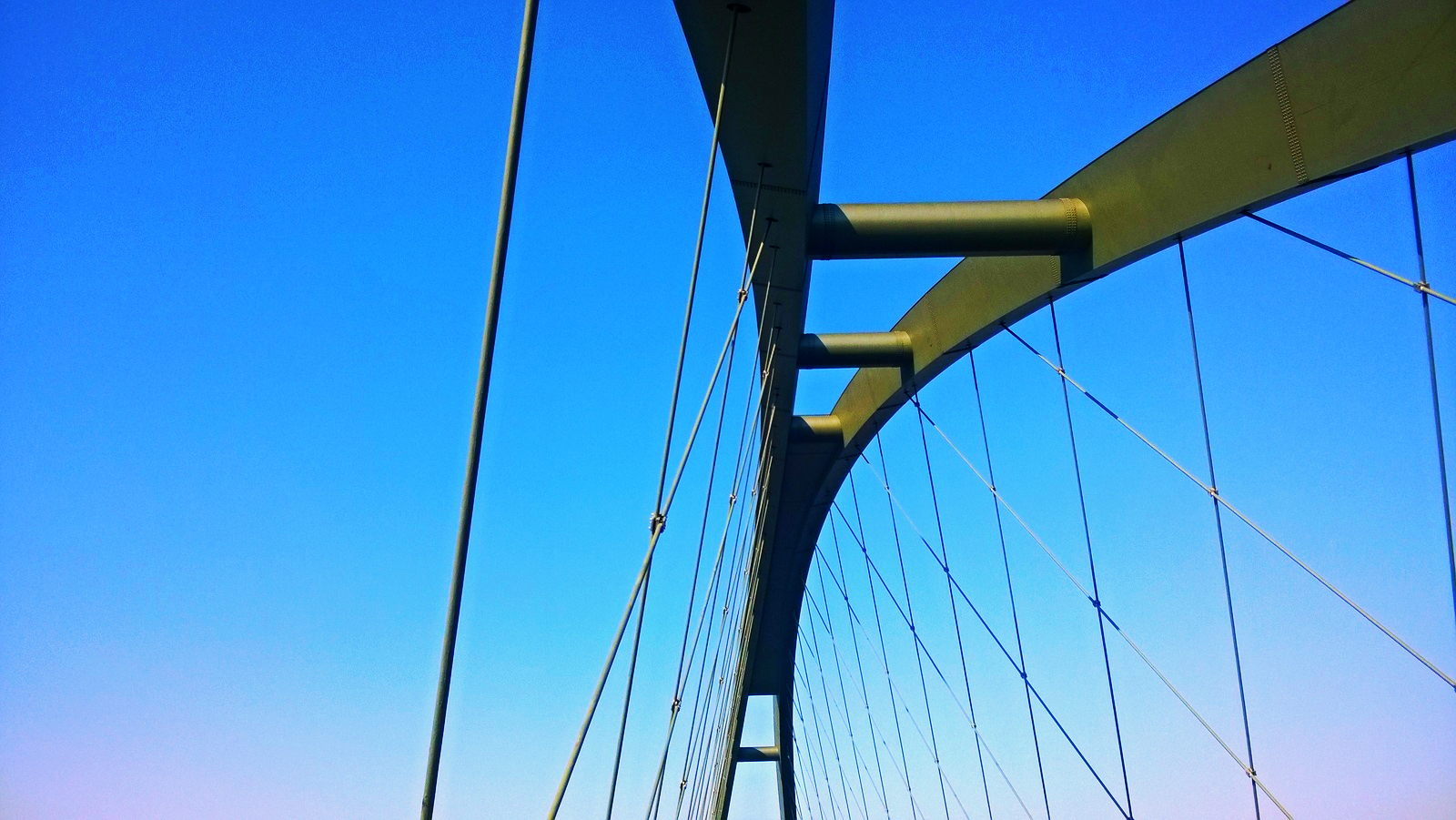 Over the bridge, Fehmarn, DE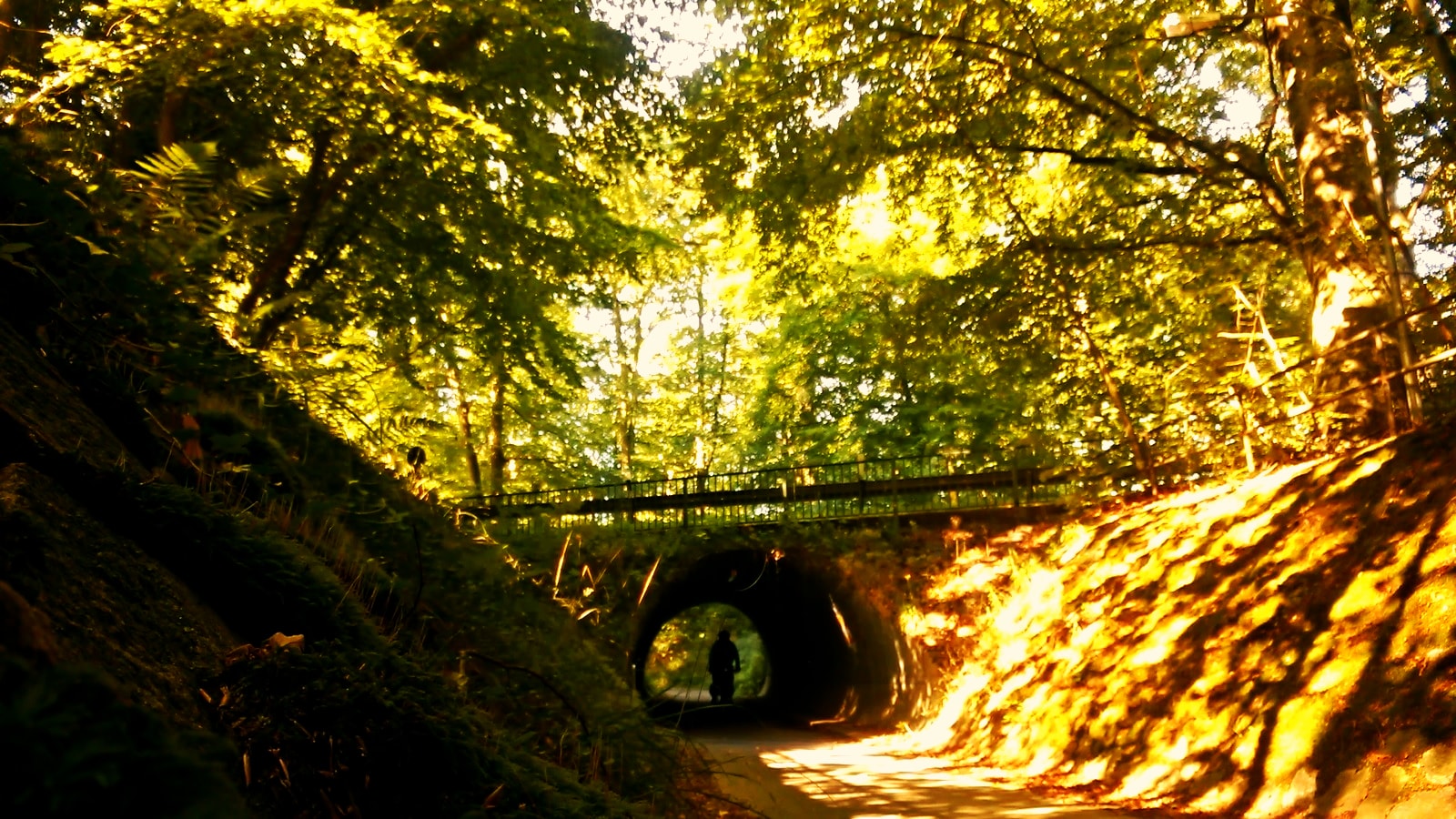 Burrowing through the last stretches of Germany, Göldenitz, DE
Lüneburg Heath in full bloom, Undeloh, DE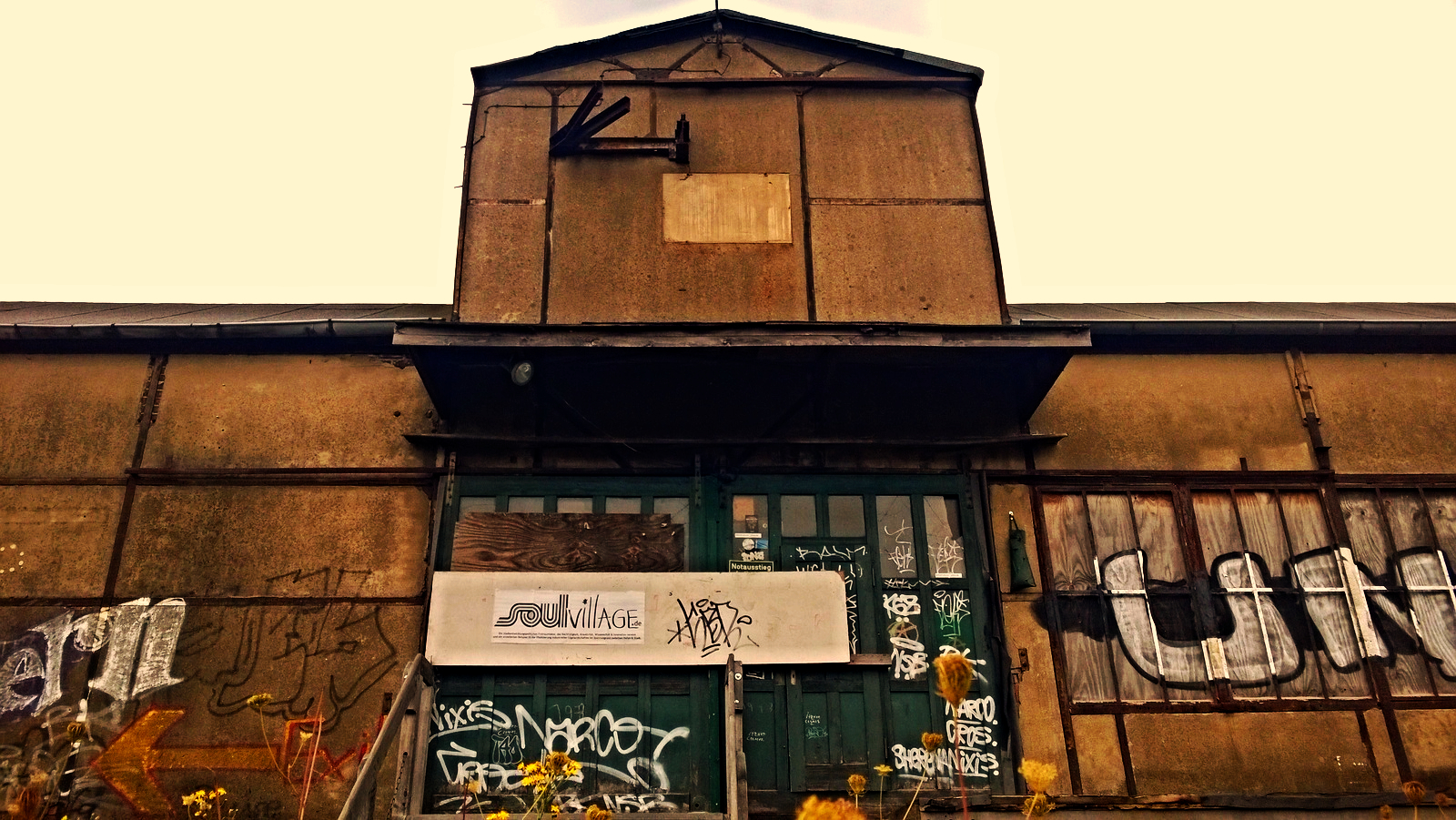 Soul Kitchen (Watch the film NOW!)Finally found the building it was shot in ,  Industriestraße 101, Wilhelmsburg, 21107 Hamburg,DE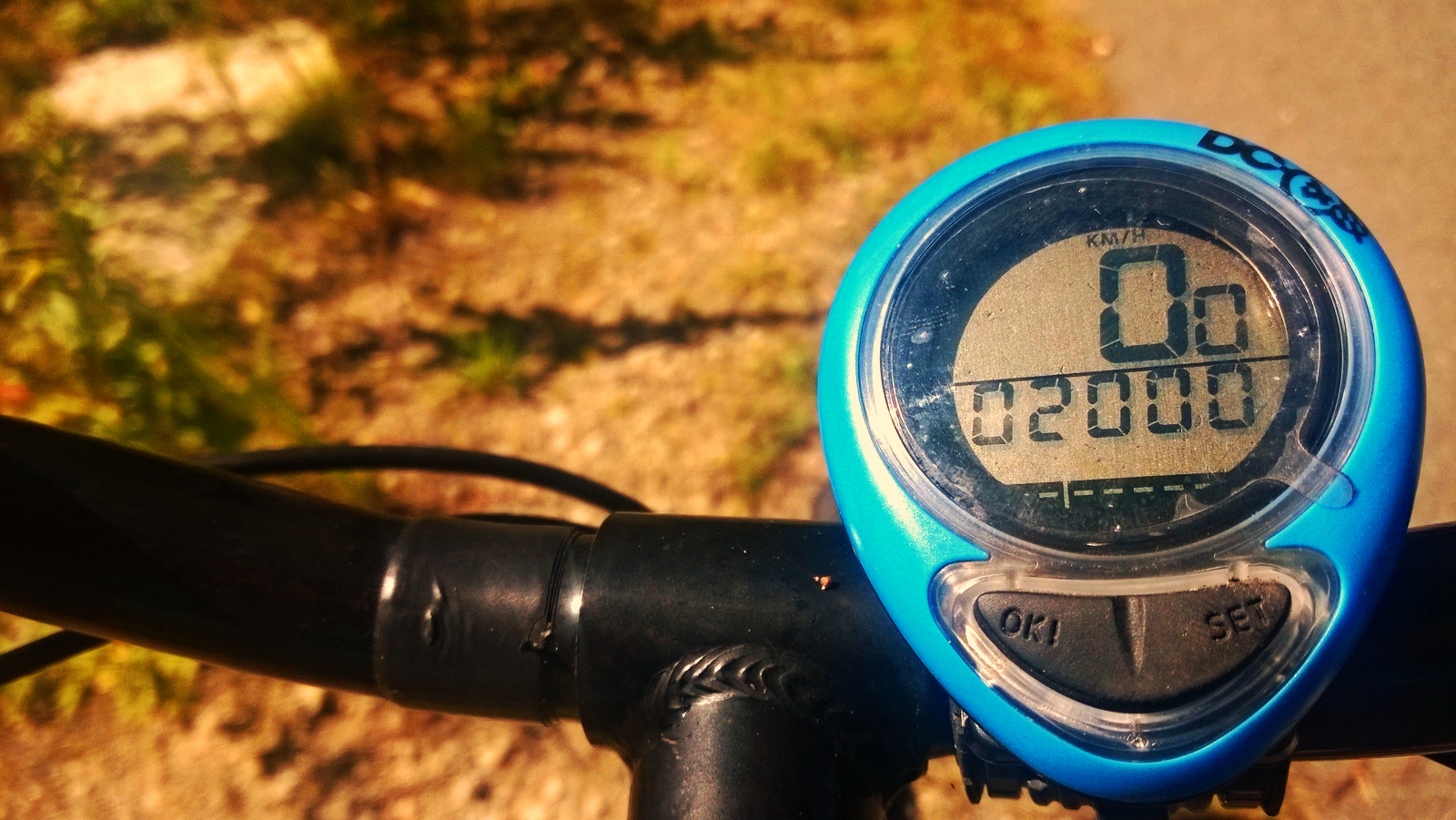 2000 Km done,Grünhof,DE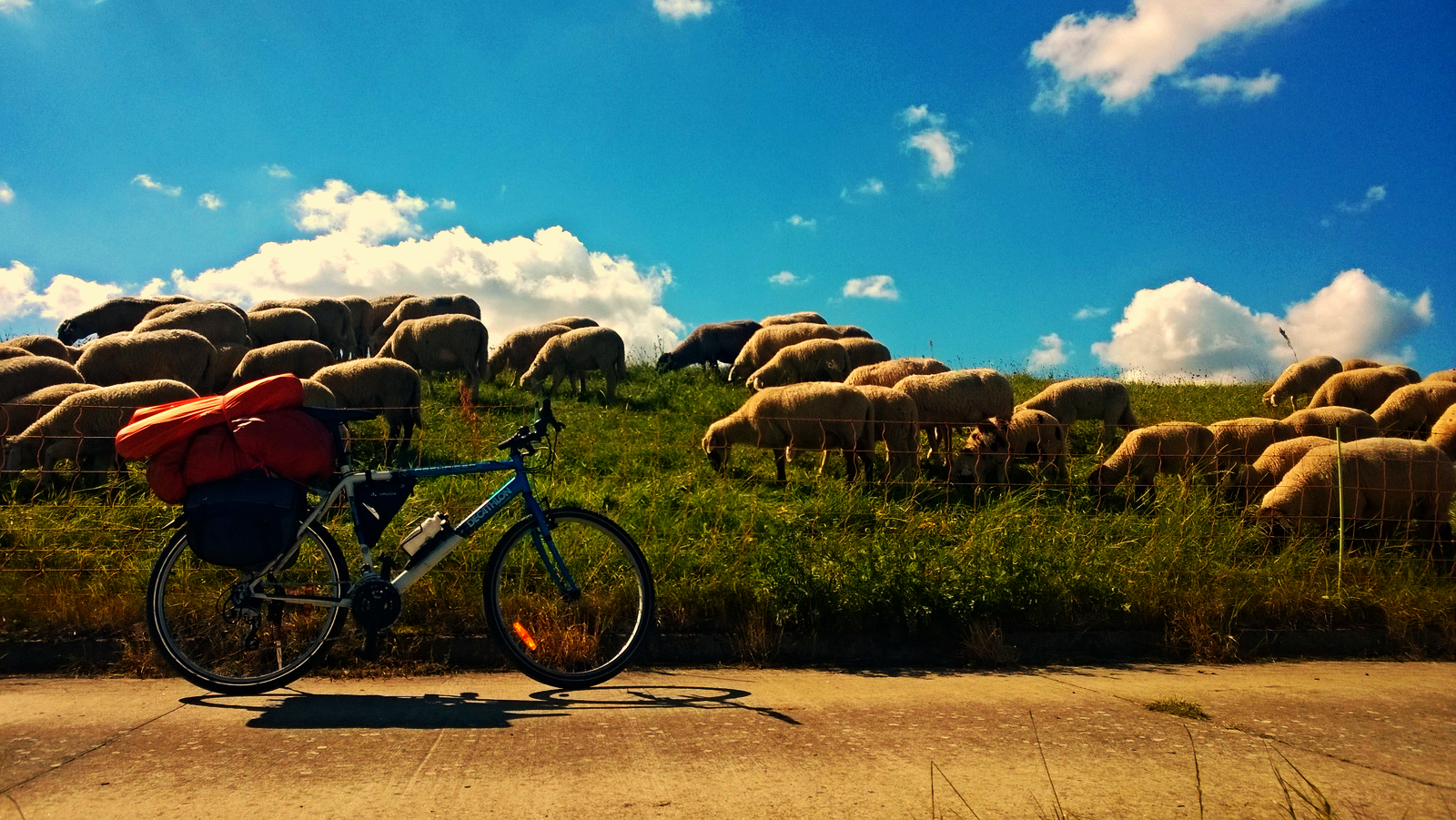 Life along the Elbe,Elbestraße,DE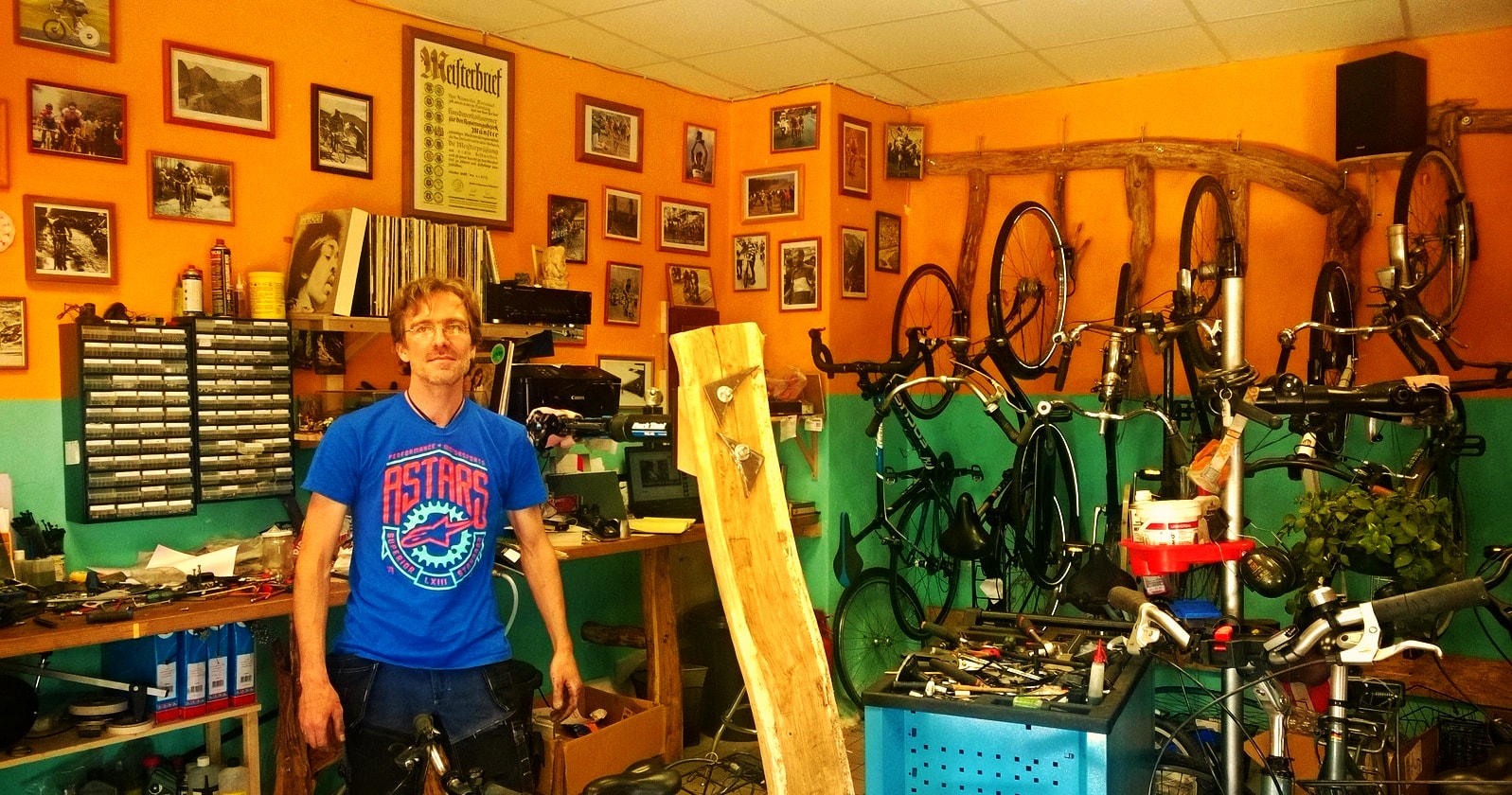 My dear Buddhist bike doctor who healed my ride quickly and precisely.
Alex Boncourt (Zweiradmechanikermeister), Fahrradwerft,Hitzacker,DE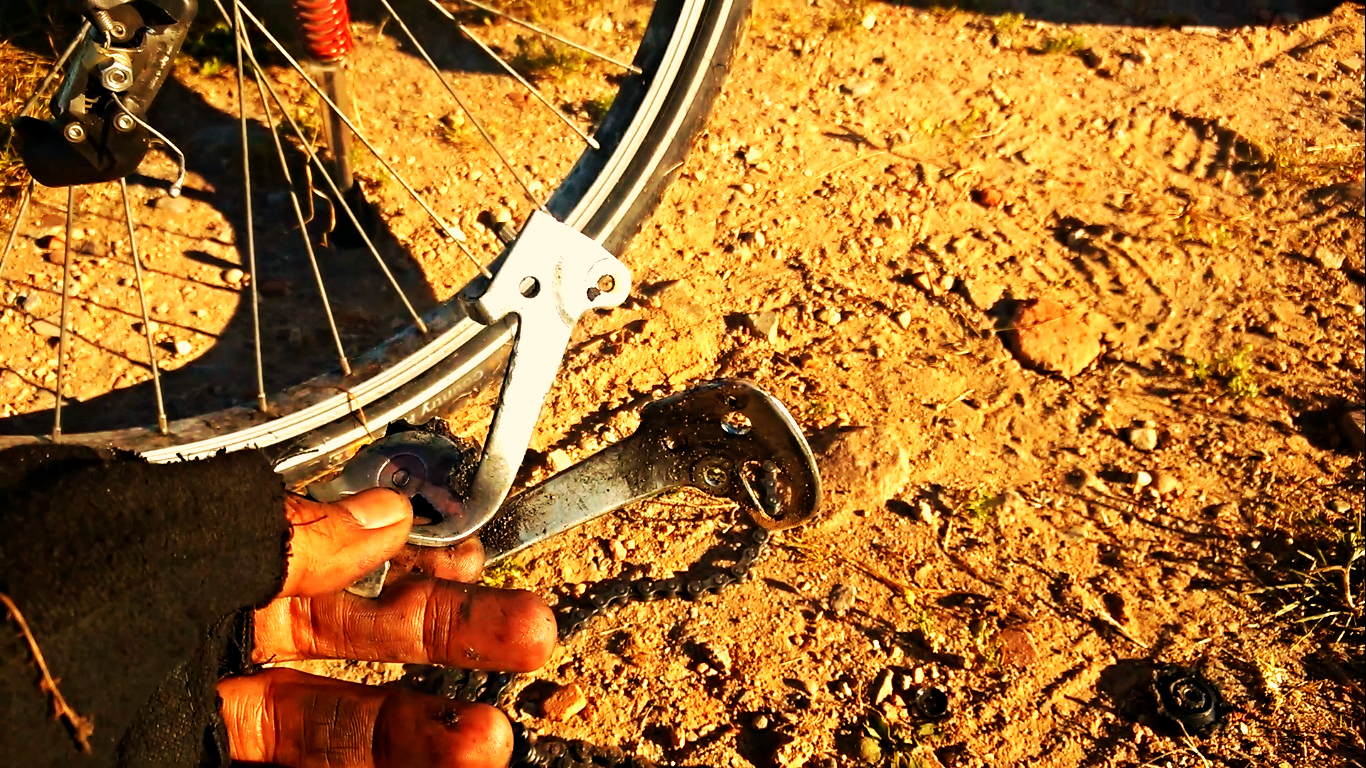 Disaster! Nienwedel,DE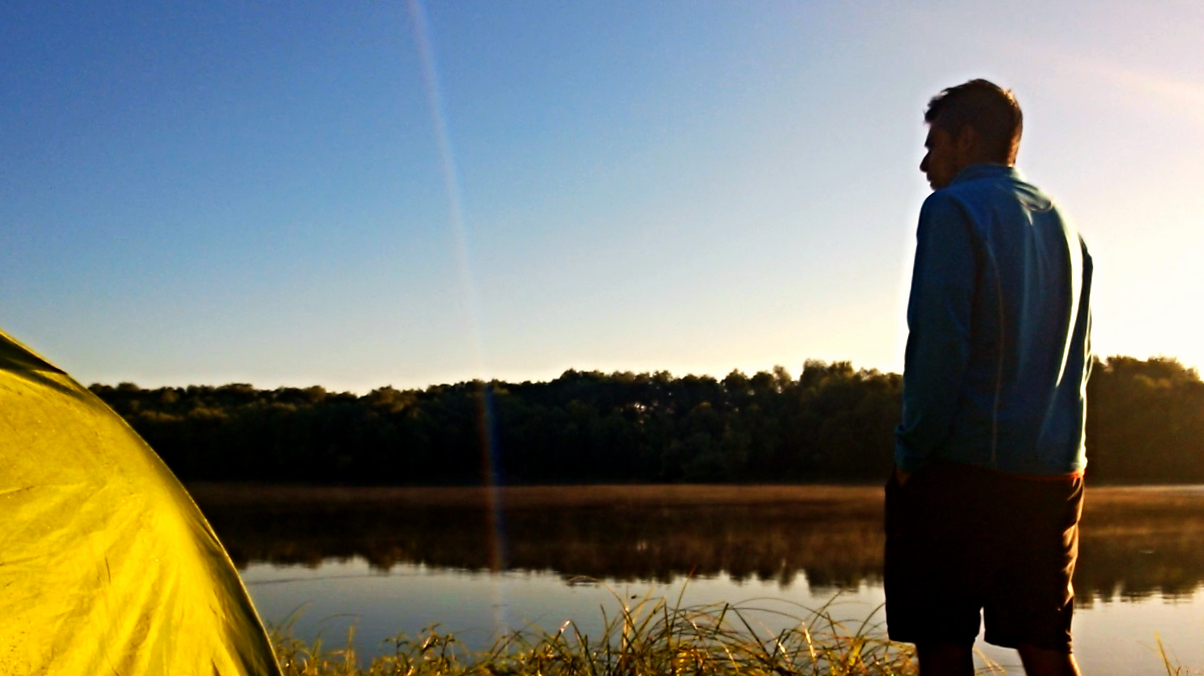 Morning sunshine, Nienwedel,DE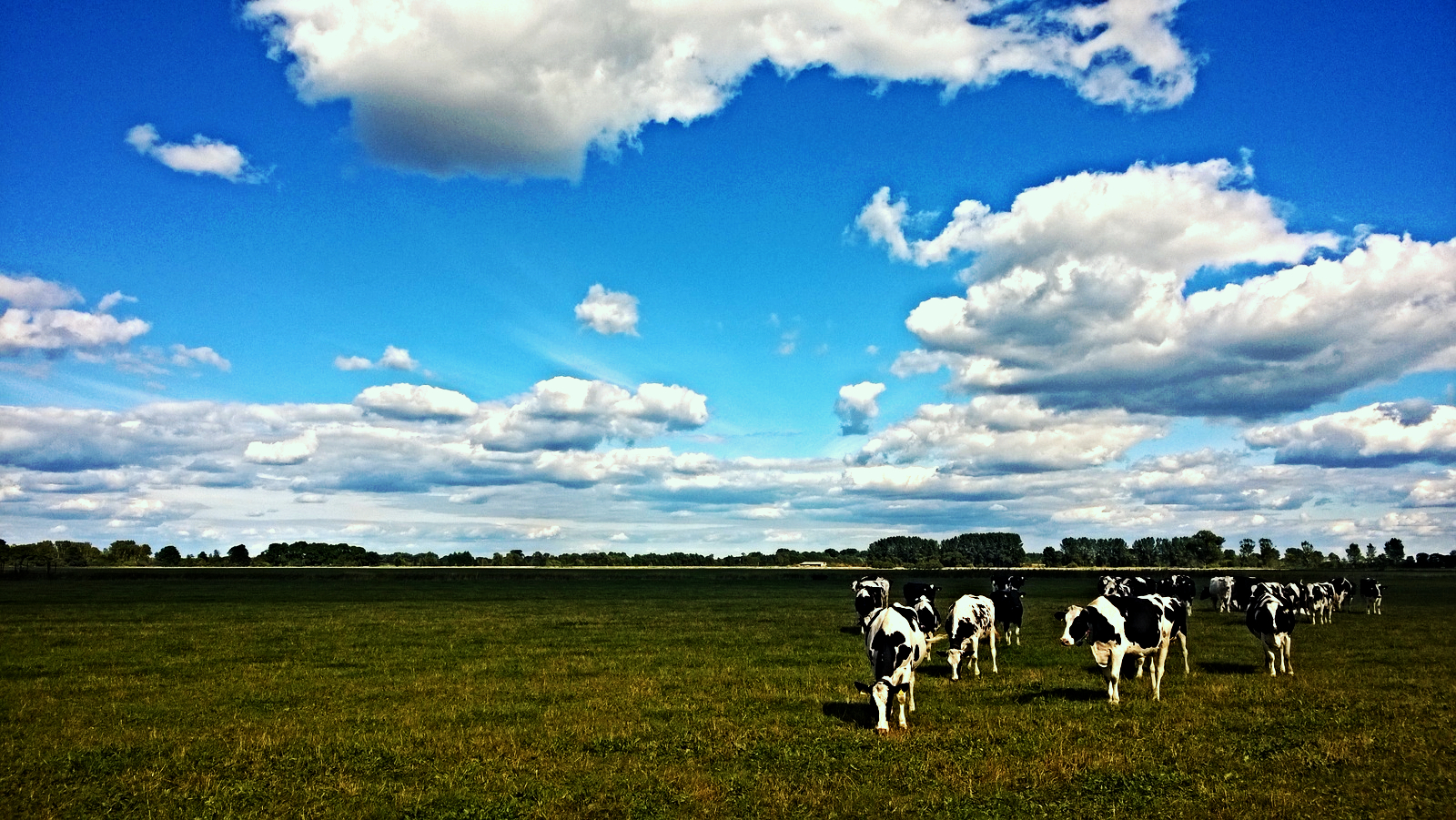 Holy Cow,Havelberg, DE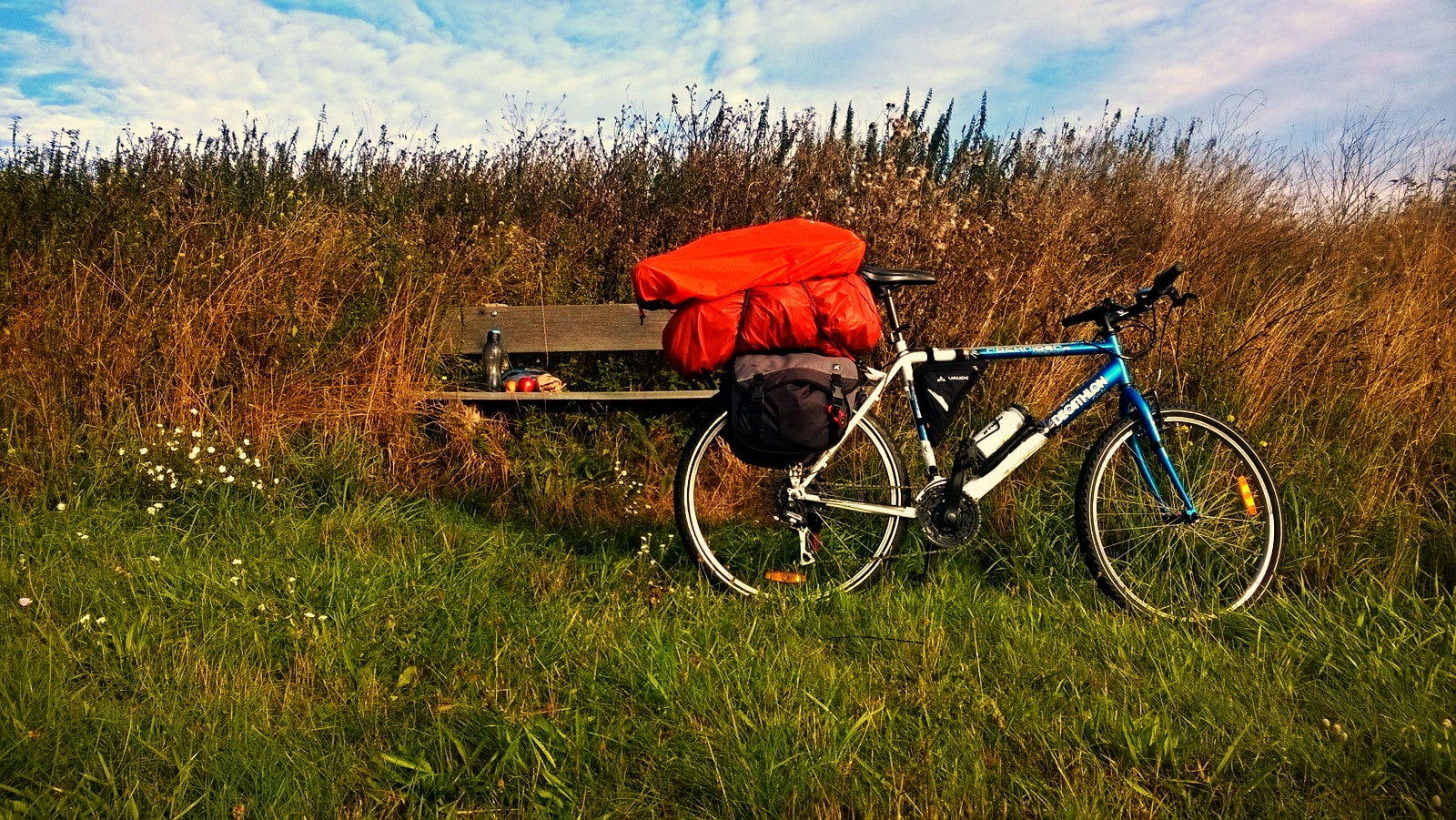 Breakfast amongst the grasses,Strodehne, DE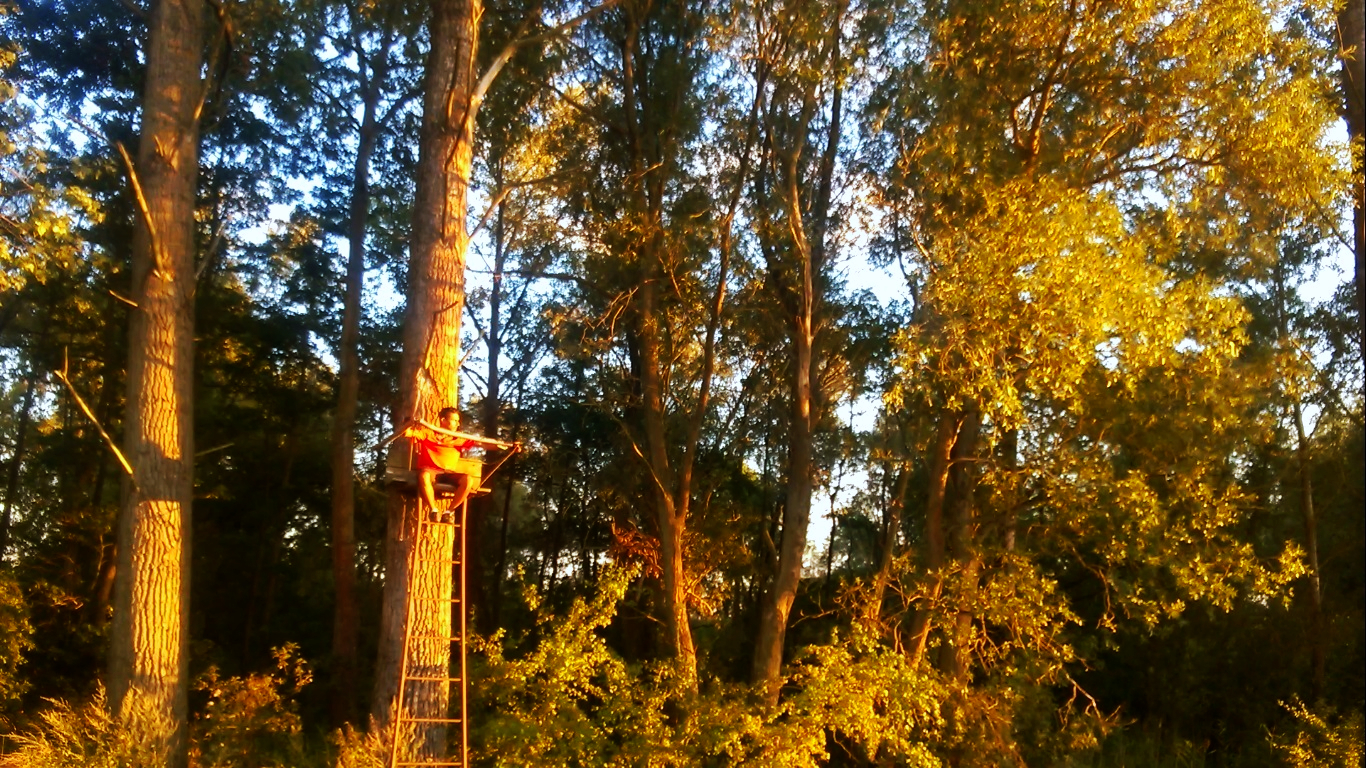 On the throne of nowhereland, Gülper Sea,DE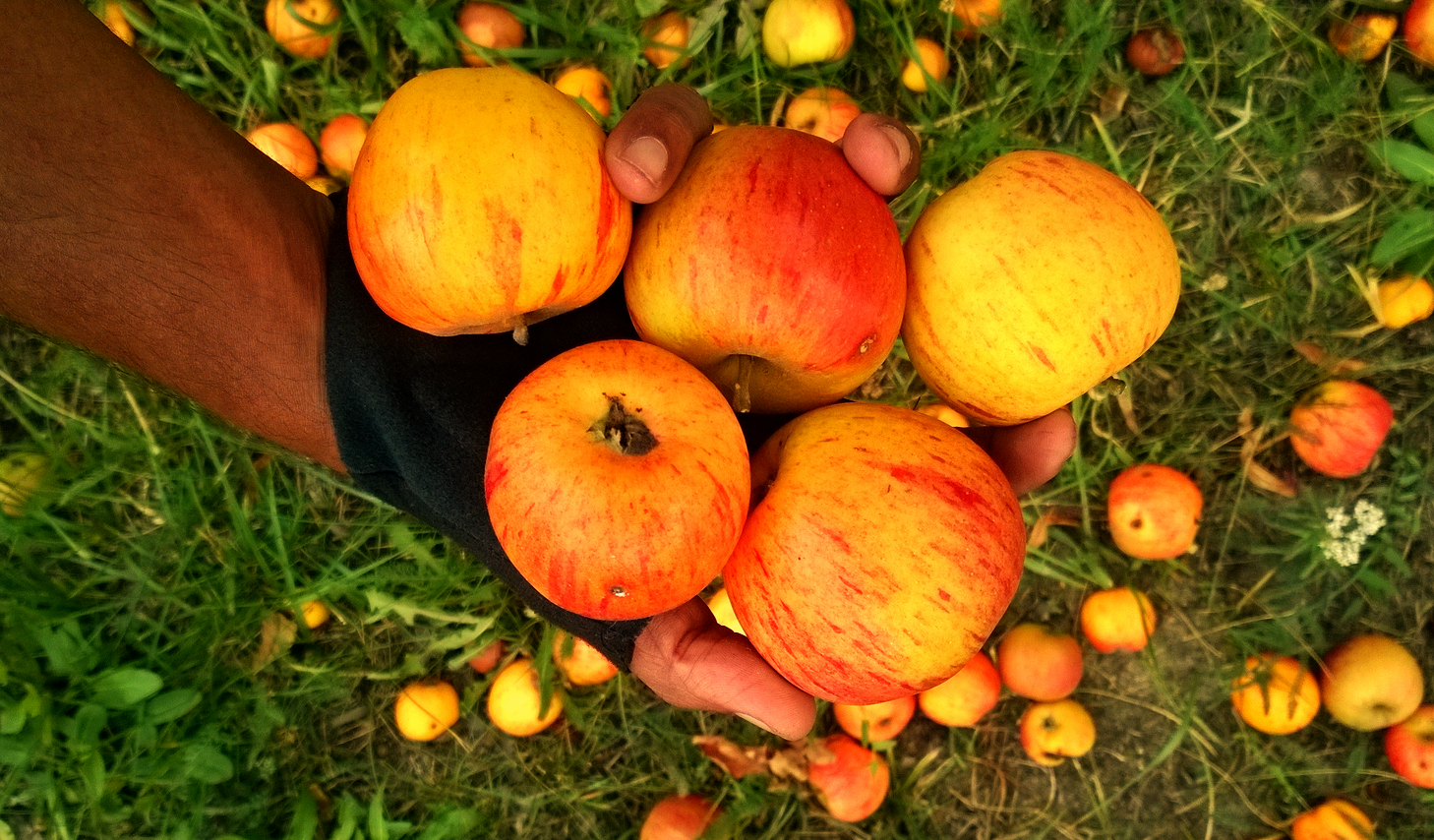 Mother nature takes care of you if you let her, Wiesenaue, DE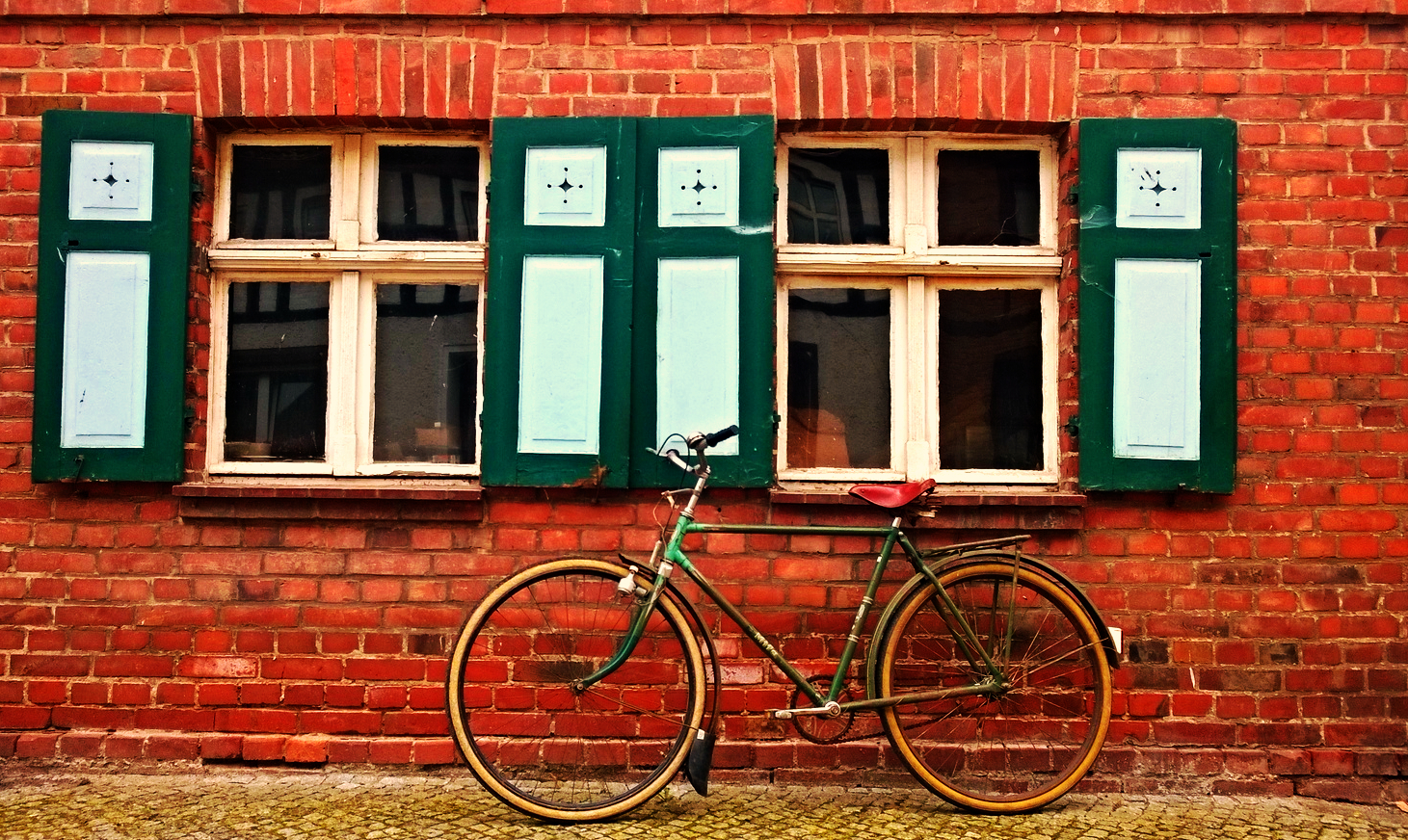 A proper German beauty, Friesack, DE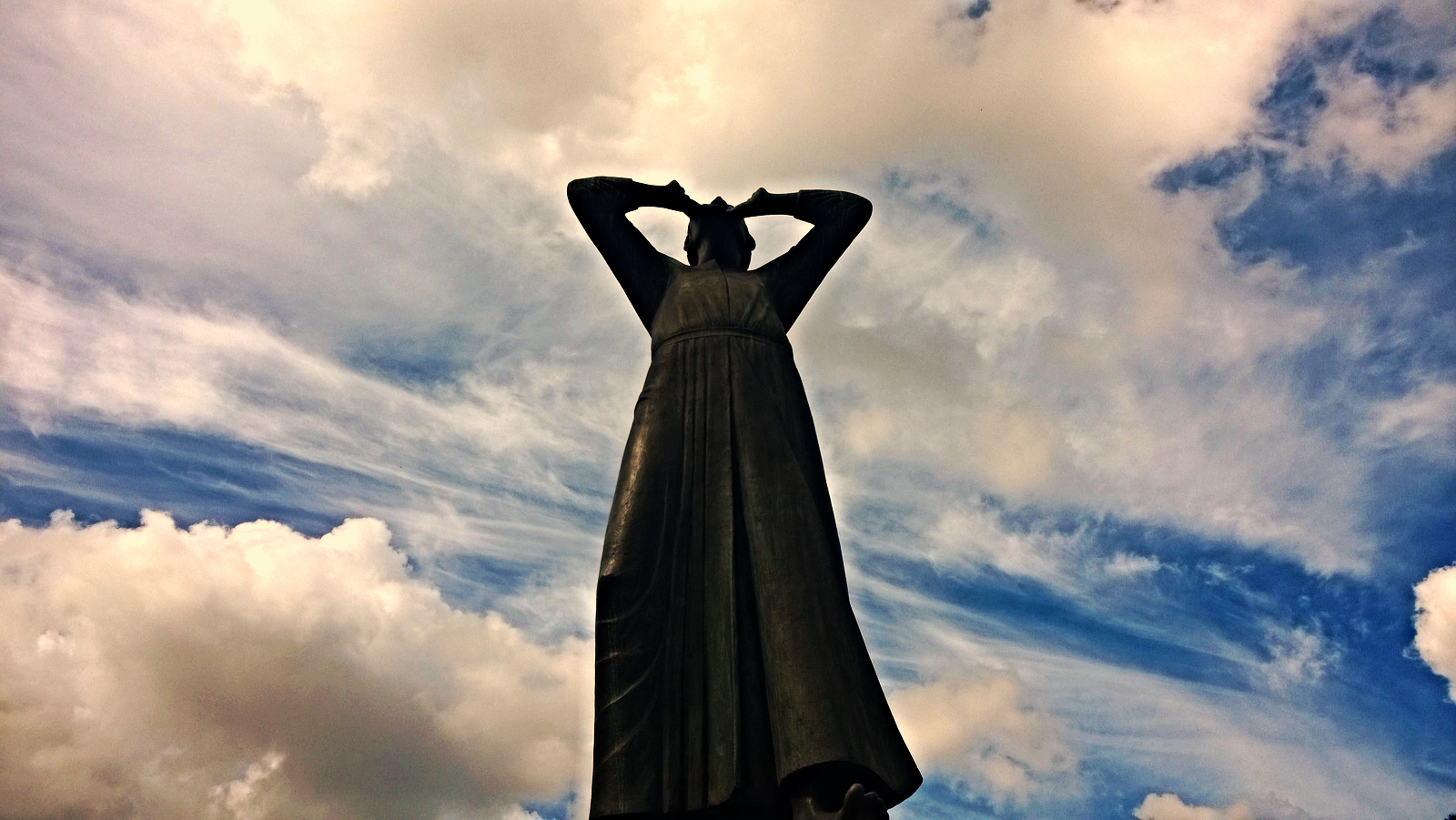 Is there anybody out there?Berlin,DE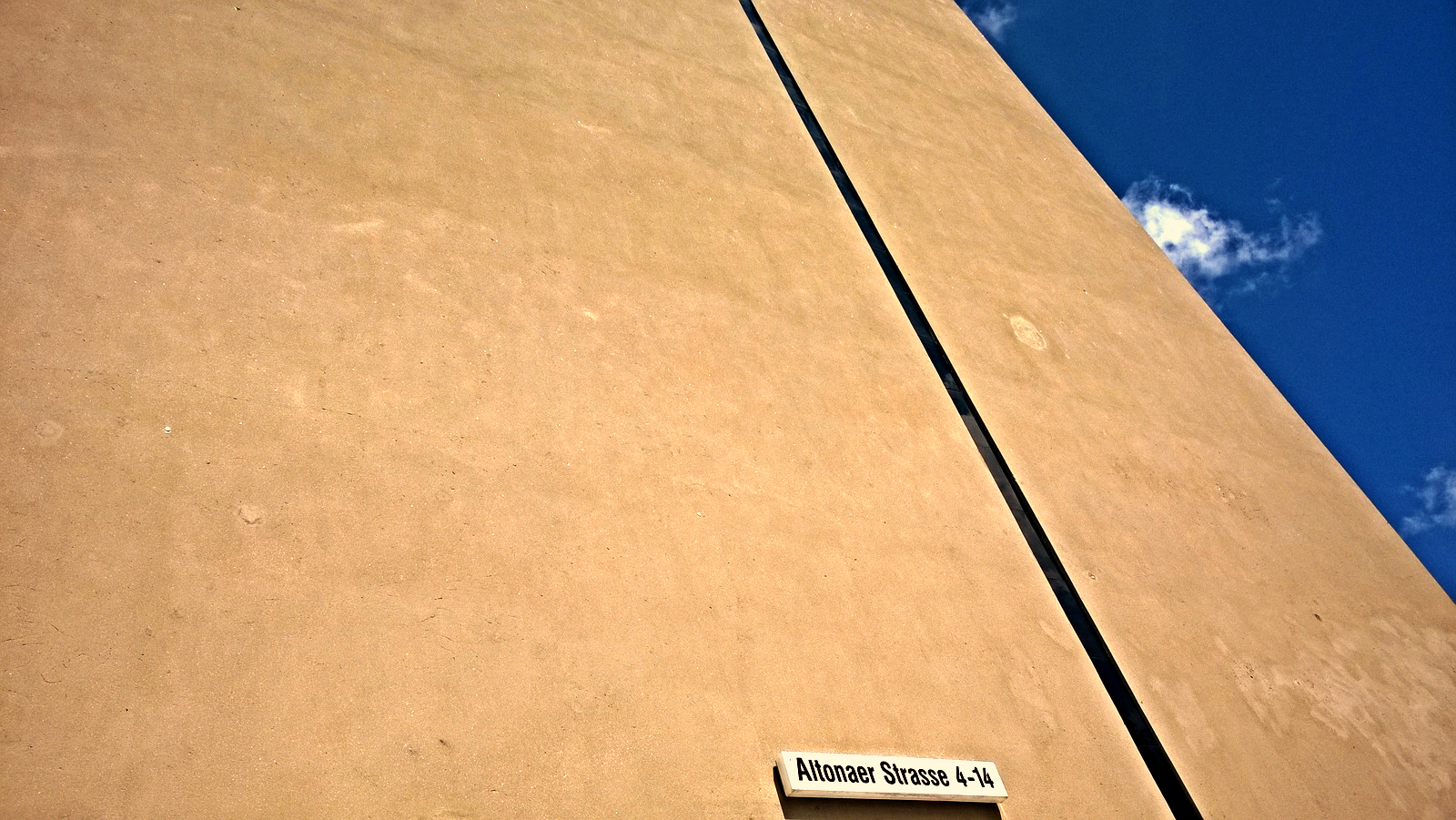 Cool,Berlin, DE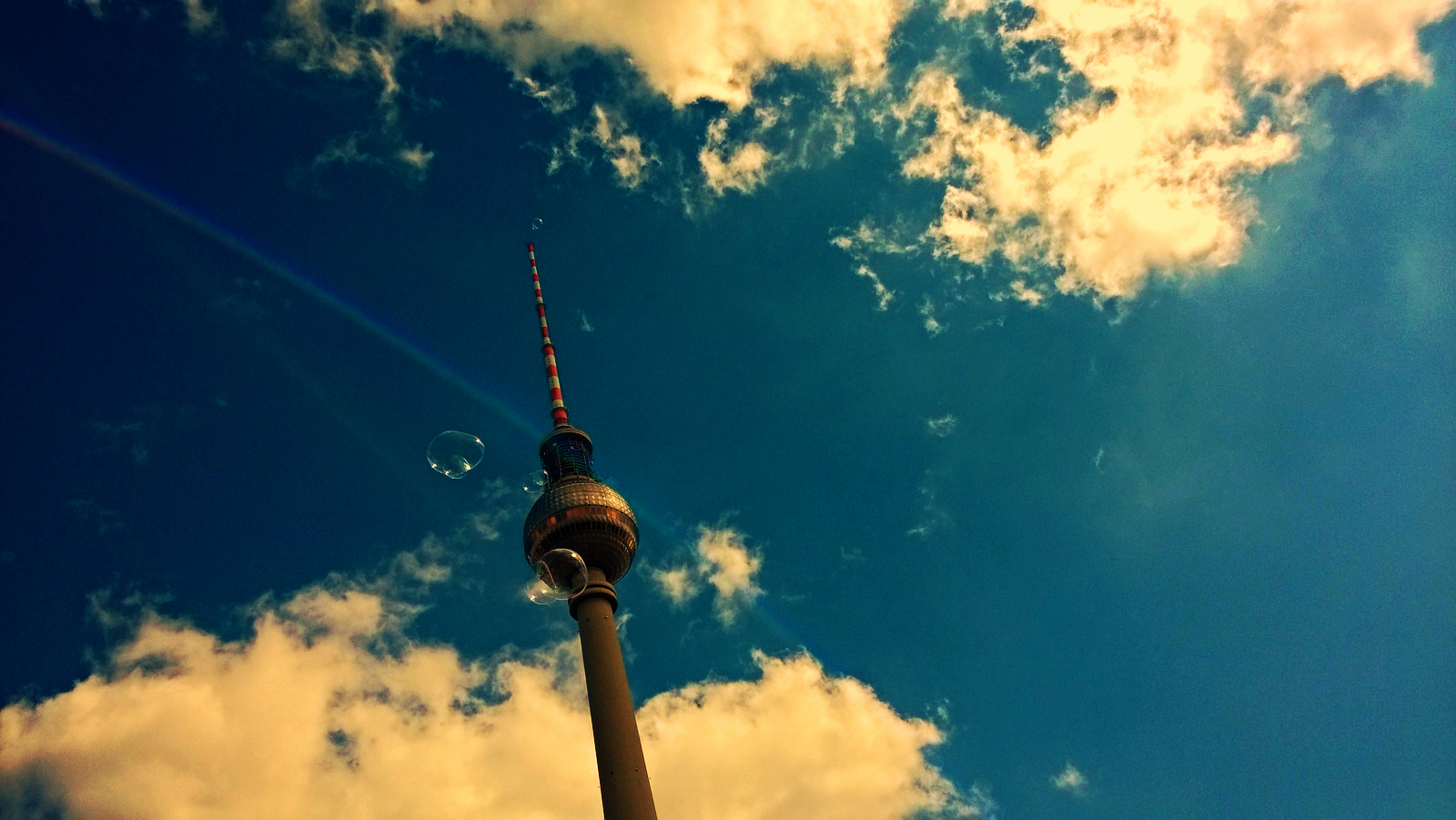 Don't be a darn "Tourist"  Berlin,DE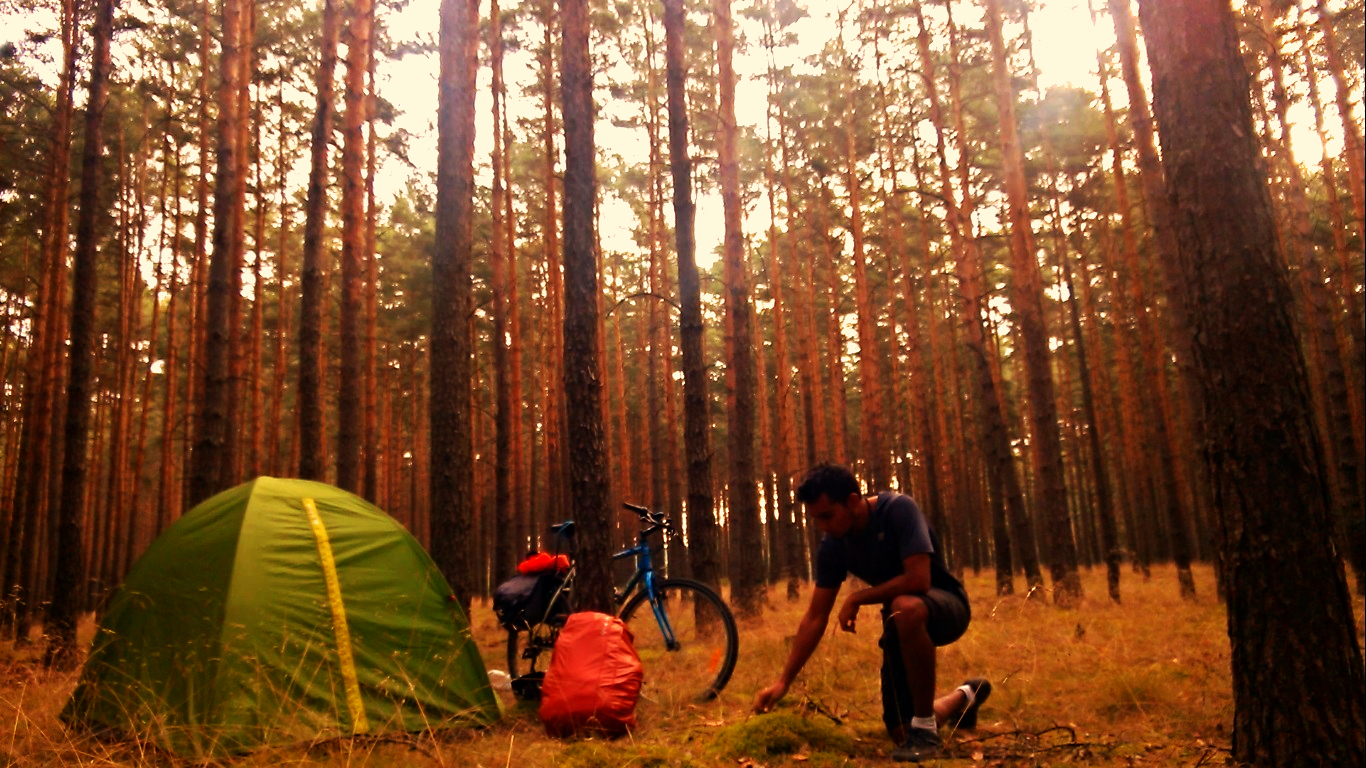 Under the leaves on a soft floor of moss, Steinreich, DE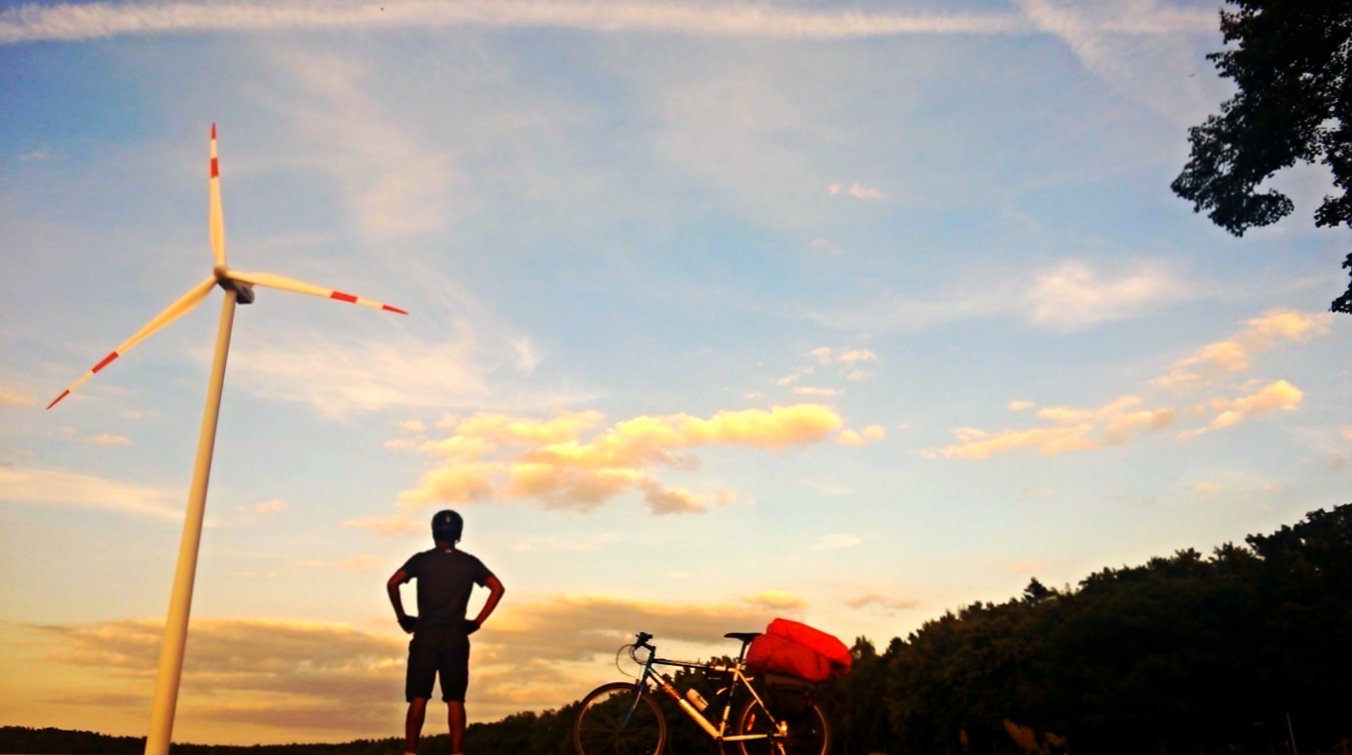 The Northwestern wind enchants me endlessly, Fichtwald, DE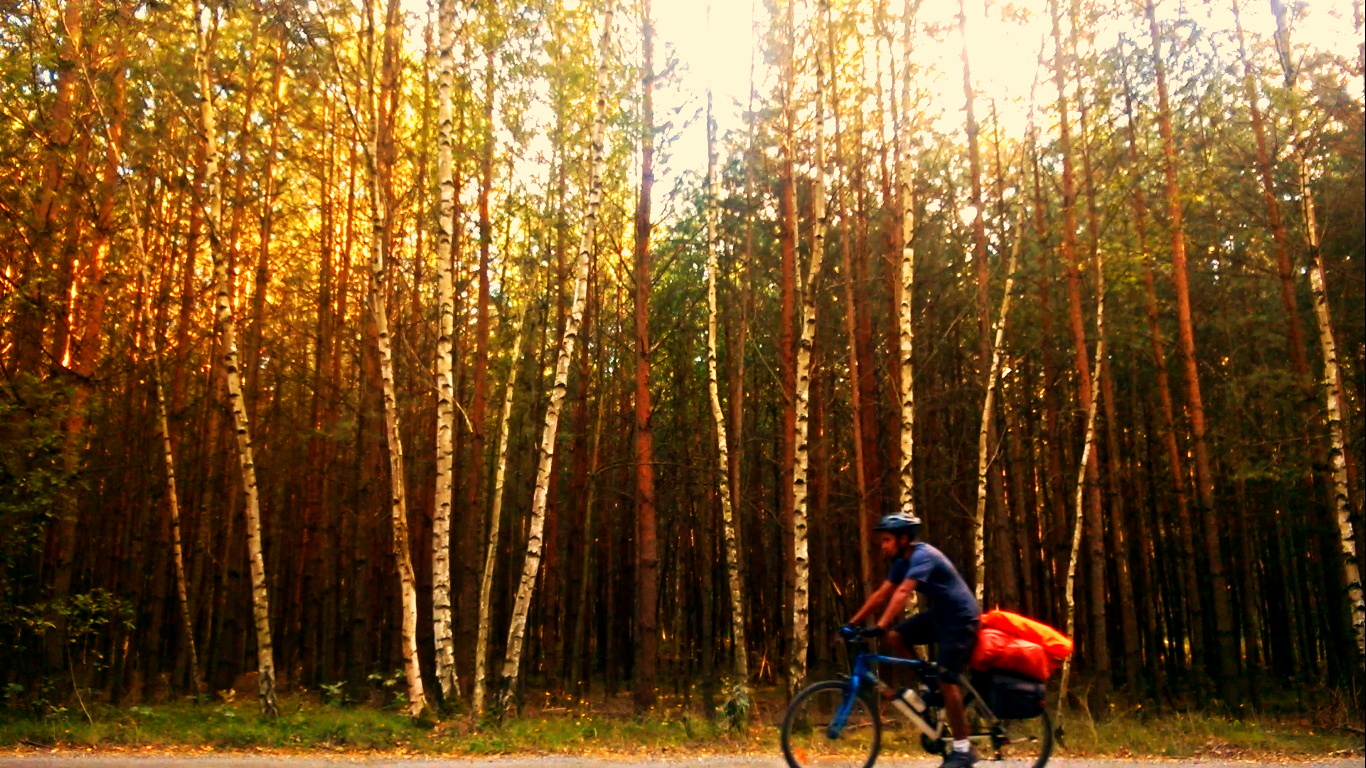 The Eastern wilderness awaits, Rückersdorf-Drößiger-Heidelandschaft, DE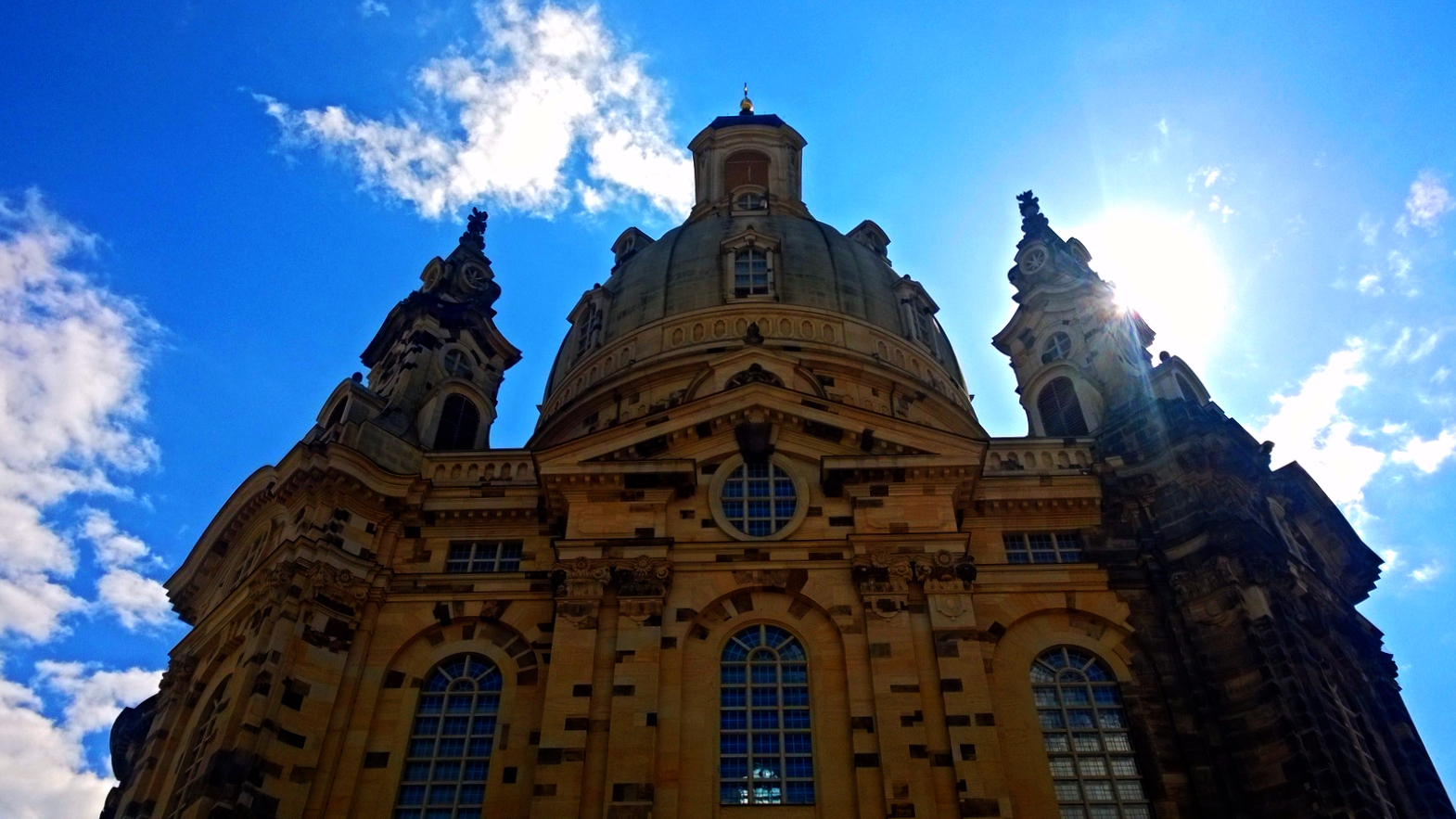 Bowing before the Frauenkirche (Thank you, Dan Cruickshank), Dresden, DE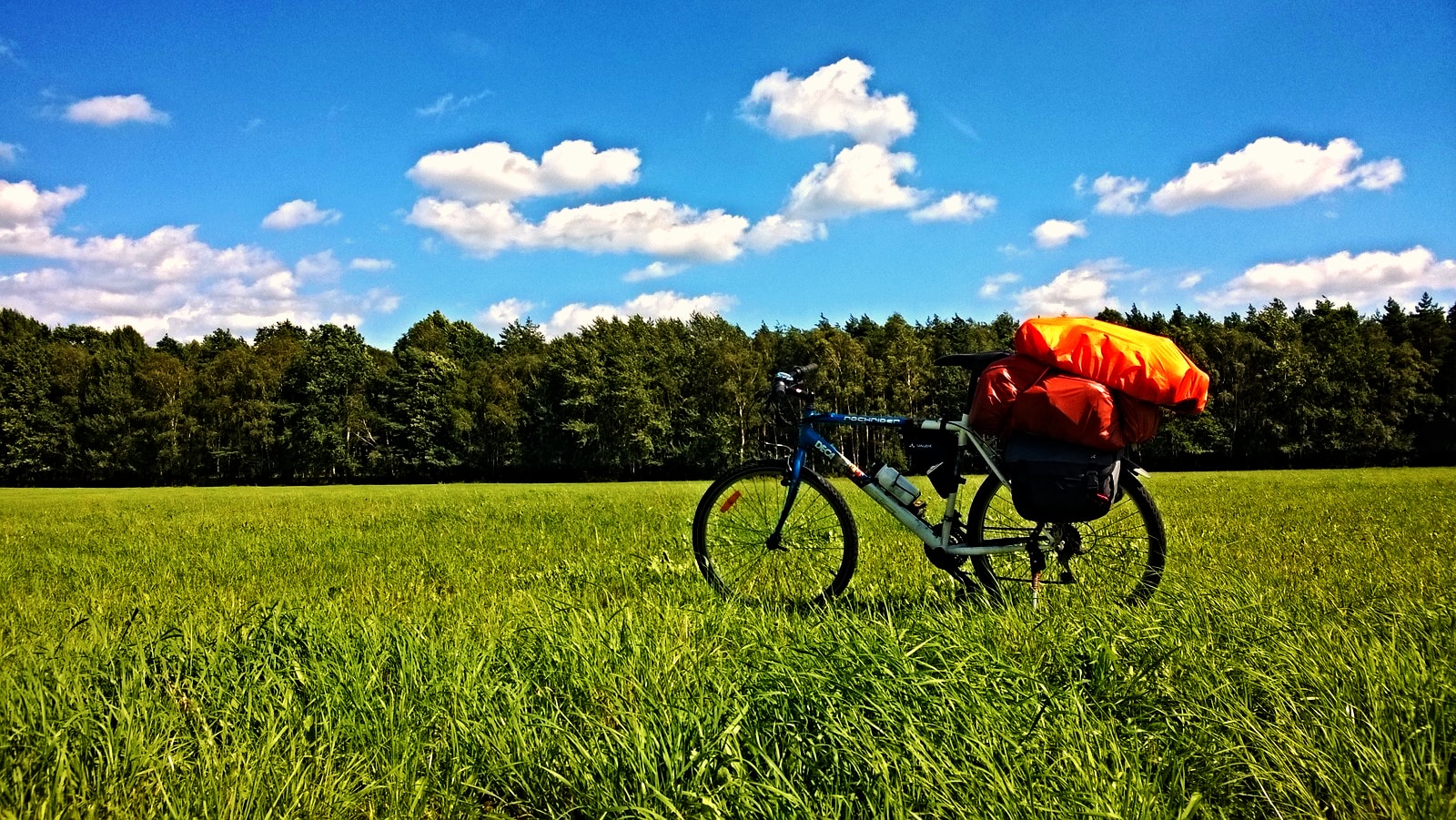 Flat grasslands delight my tired limbs, Ebenheit, Germany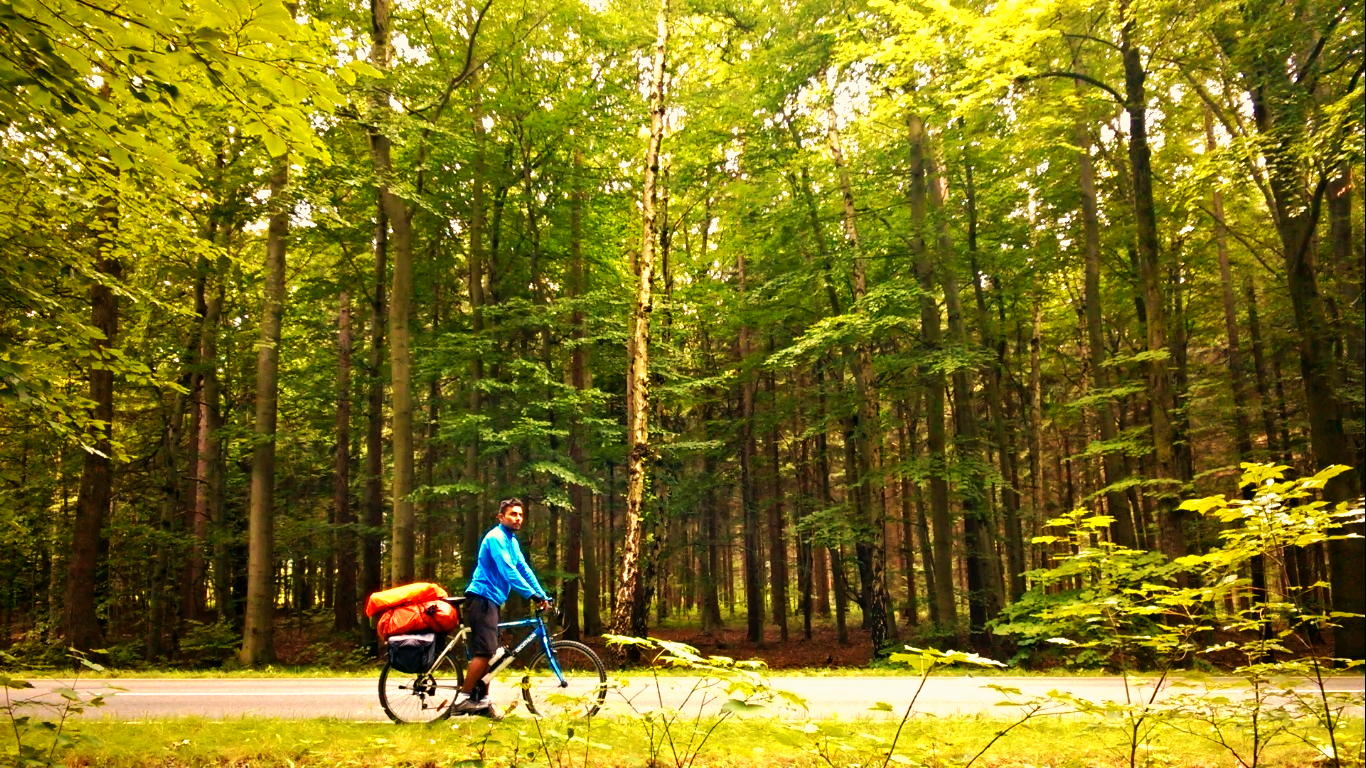 Guten Morgen Deutschland under the shade of tall tress, Breitenau, Germany

---
 CZECH REPUBLIC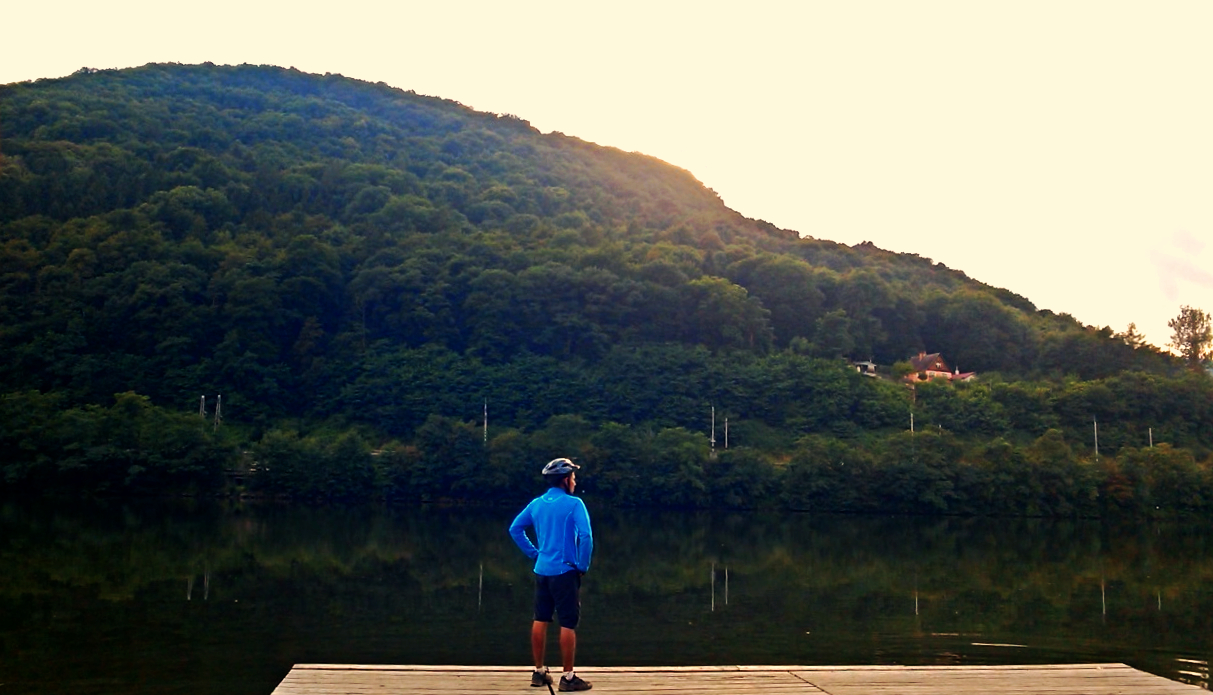 Farewell my dear Česká, I will come back, Křešice along the Elbe, CZ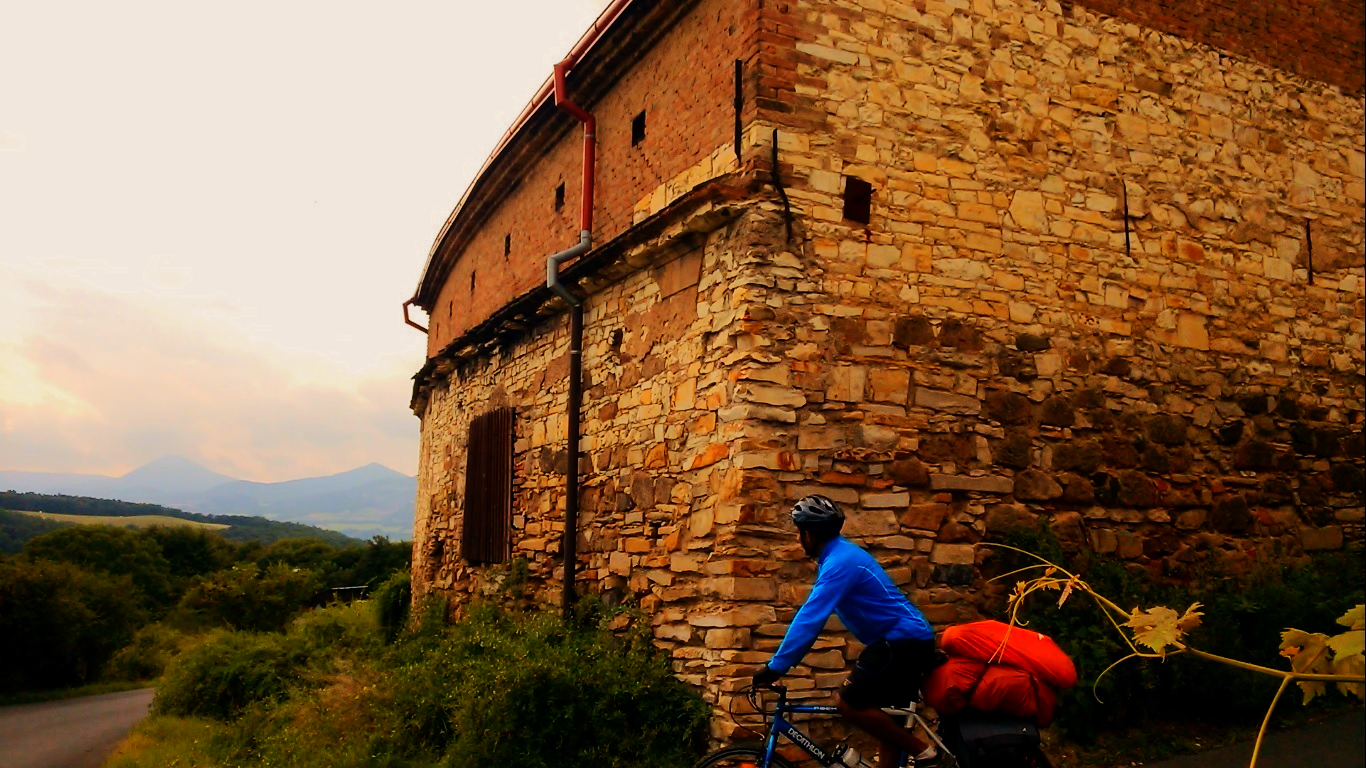 Leaving Česká and Germany unfurls around the corner, Usti Nad Labem, CZ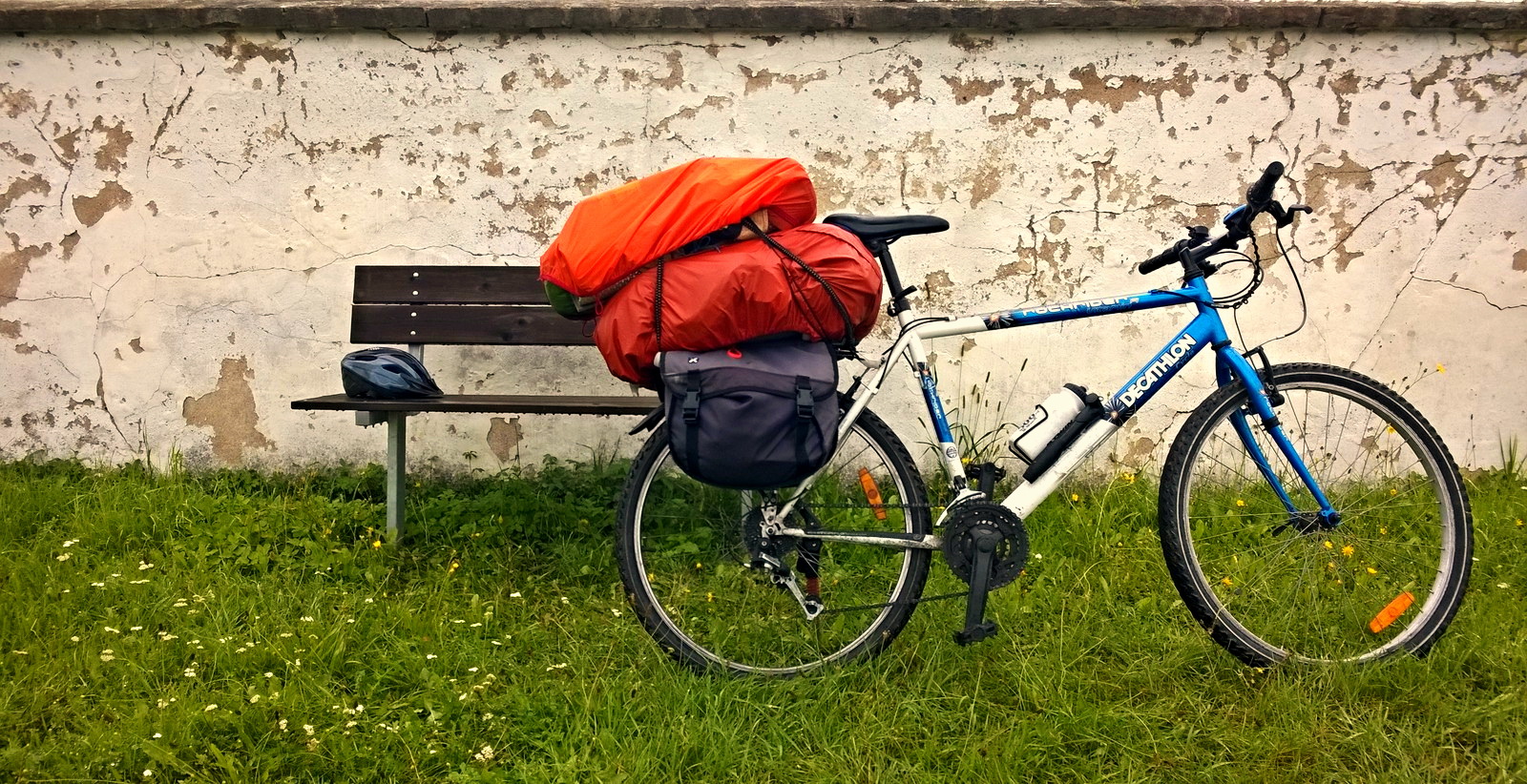 Lunch bench by the road, Dušníky, CZ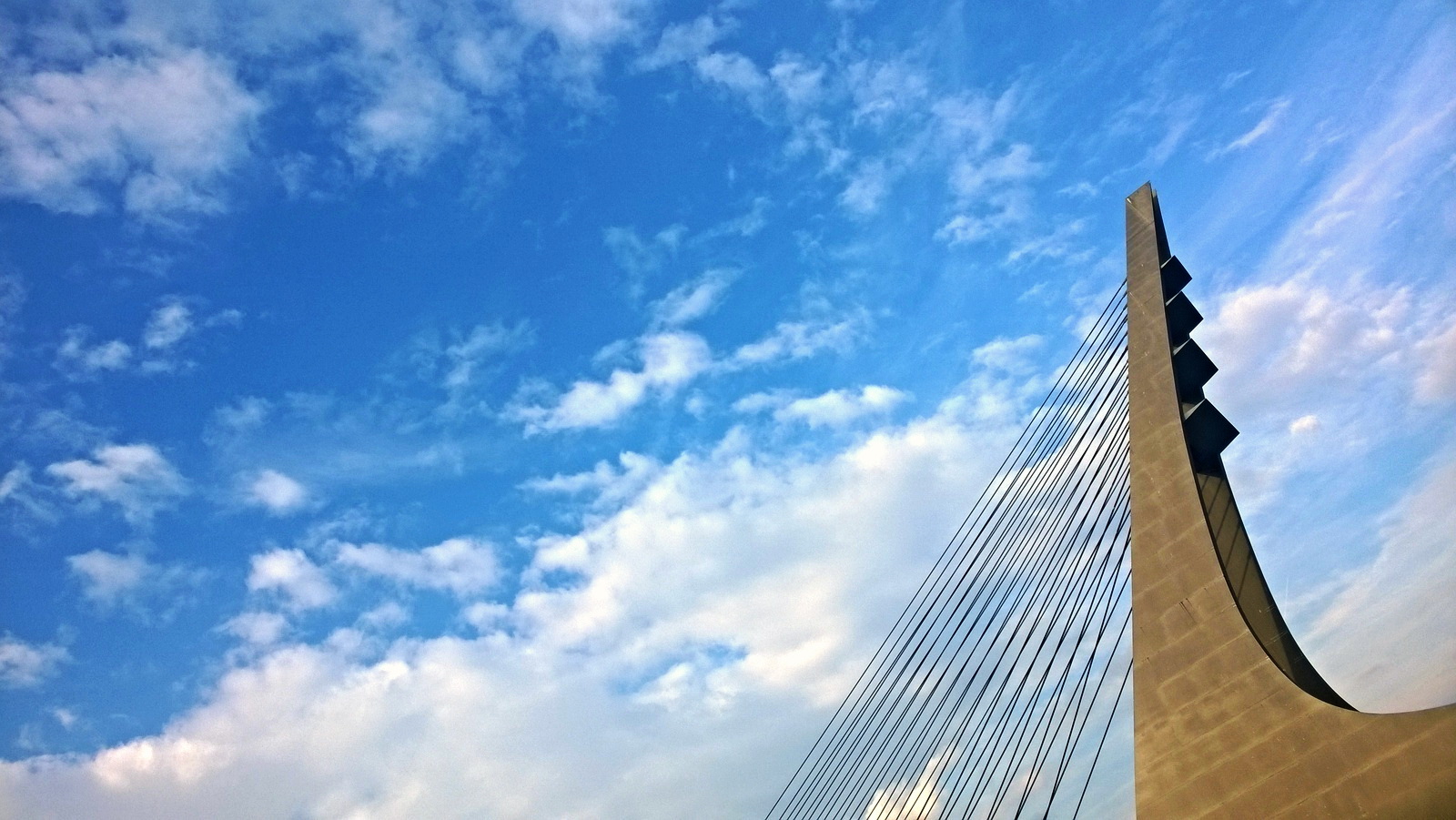 Bridge in the sky, Litoměřice, CZ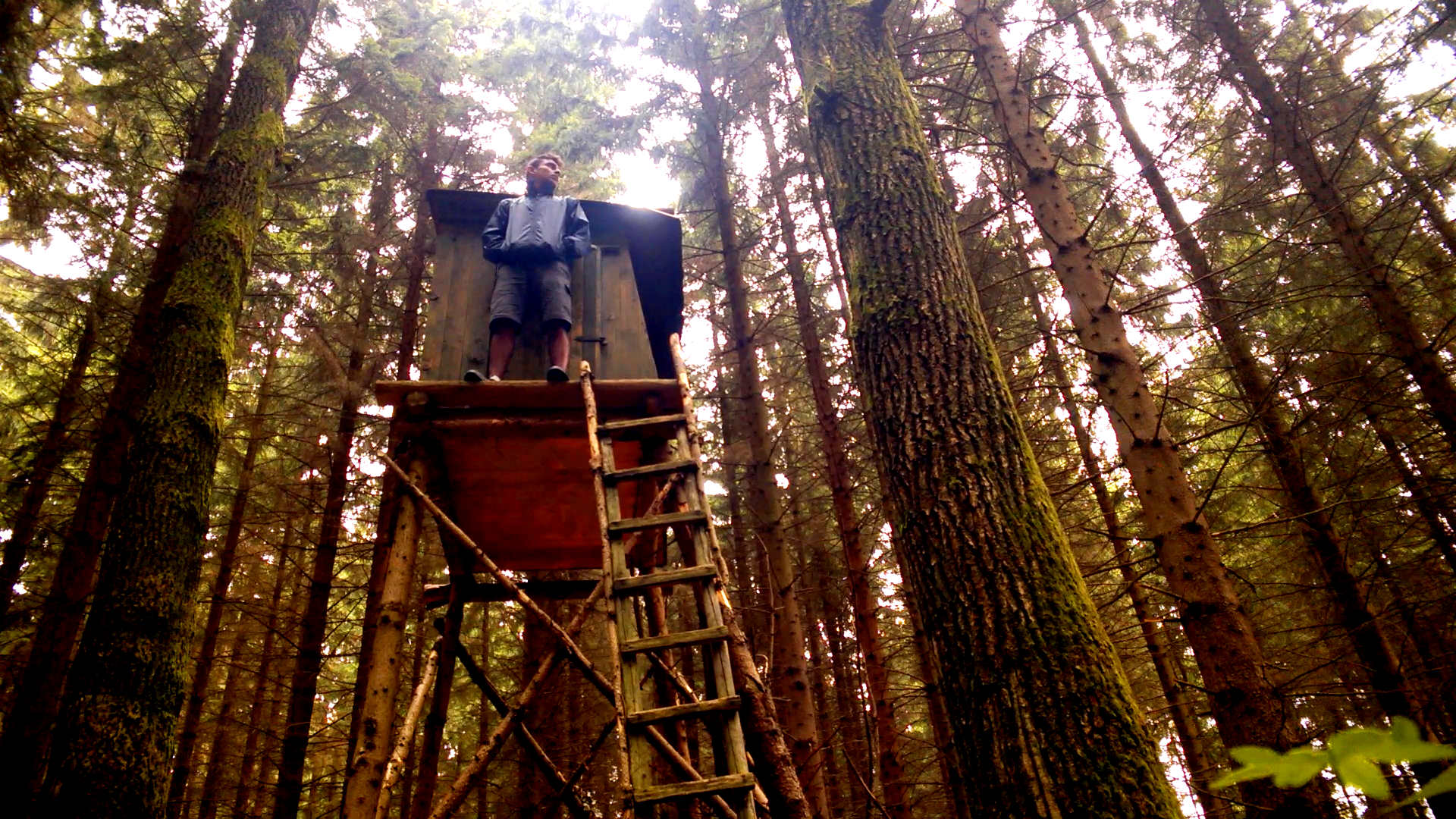 Surveying the environment, Třeštice, CZ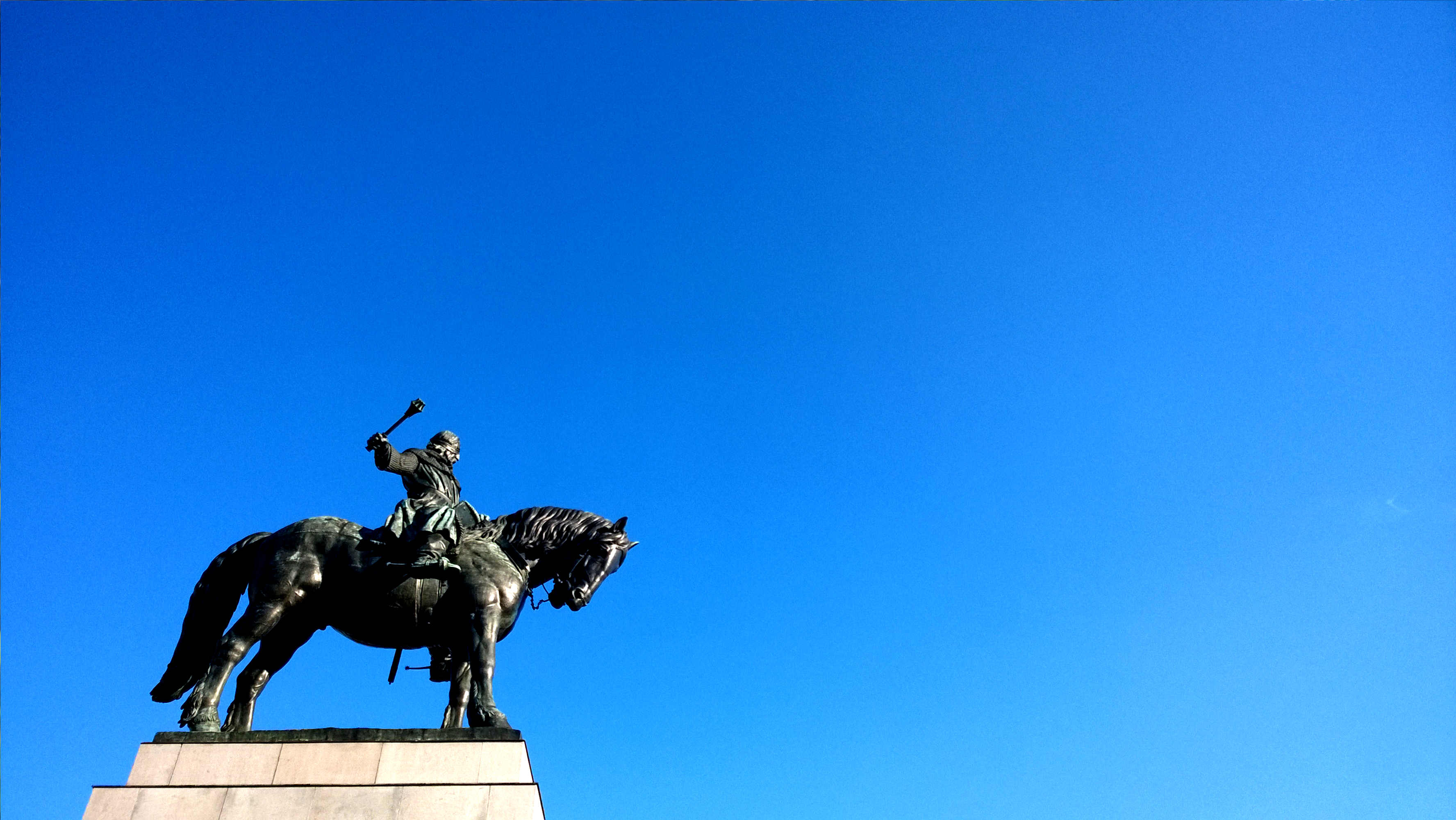 Looking up, Jan Zizkov, Vitkov, Prague, CZ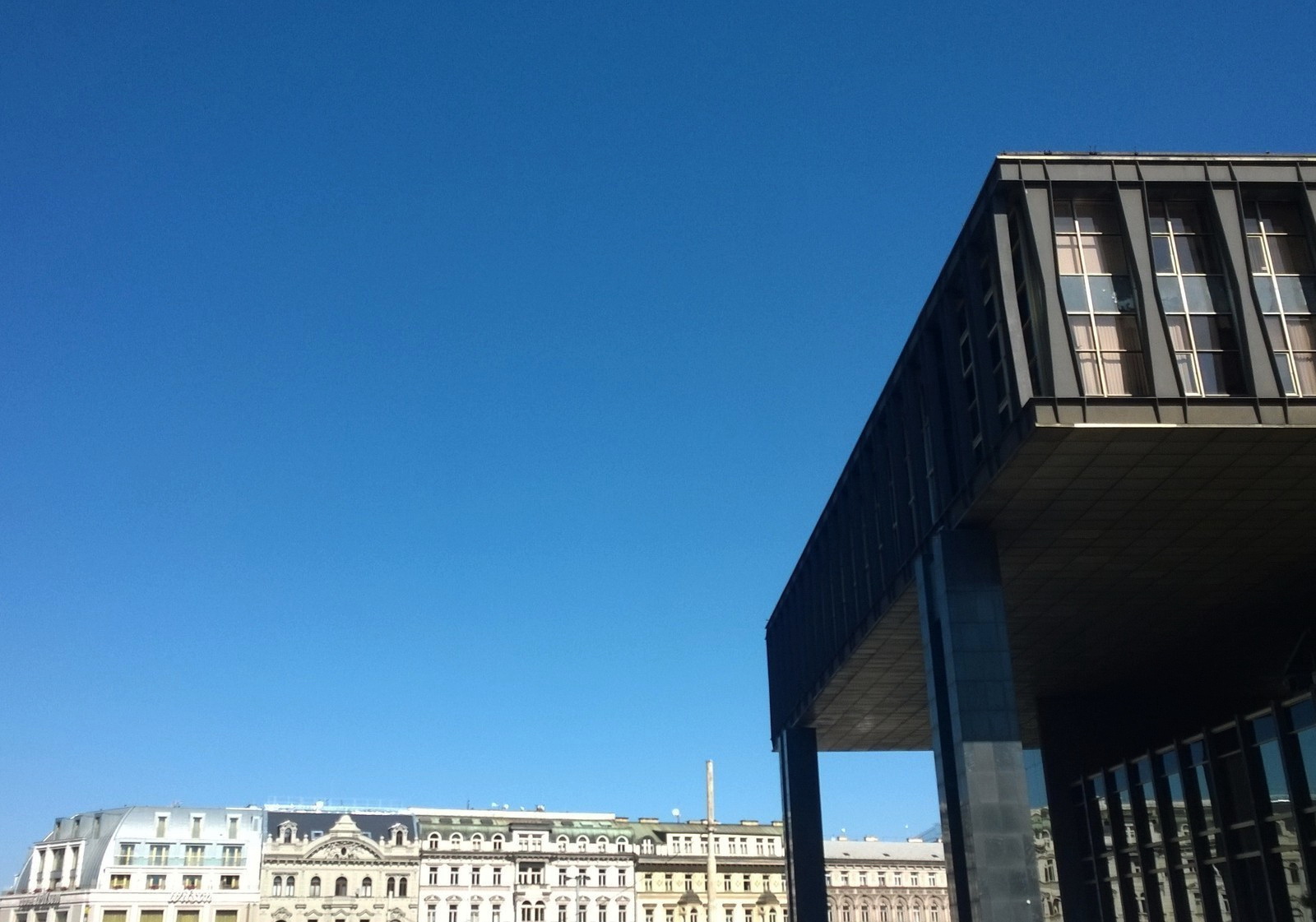 National Museum, Vinohradská 1, Prague, CZ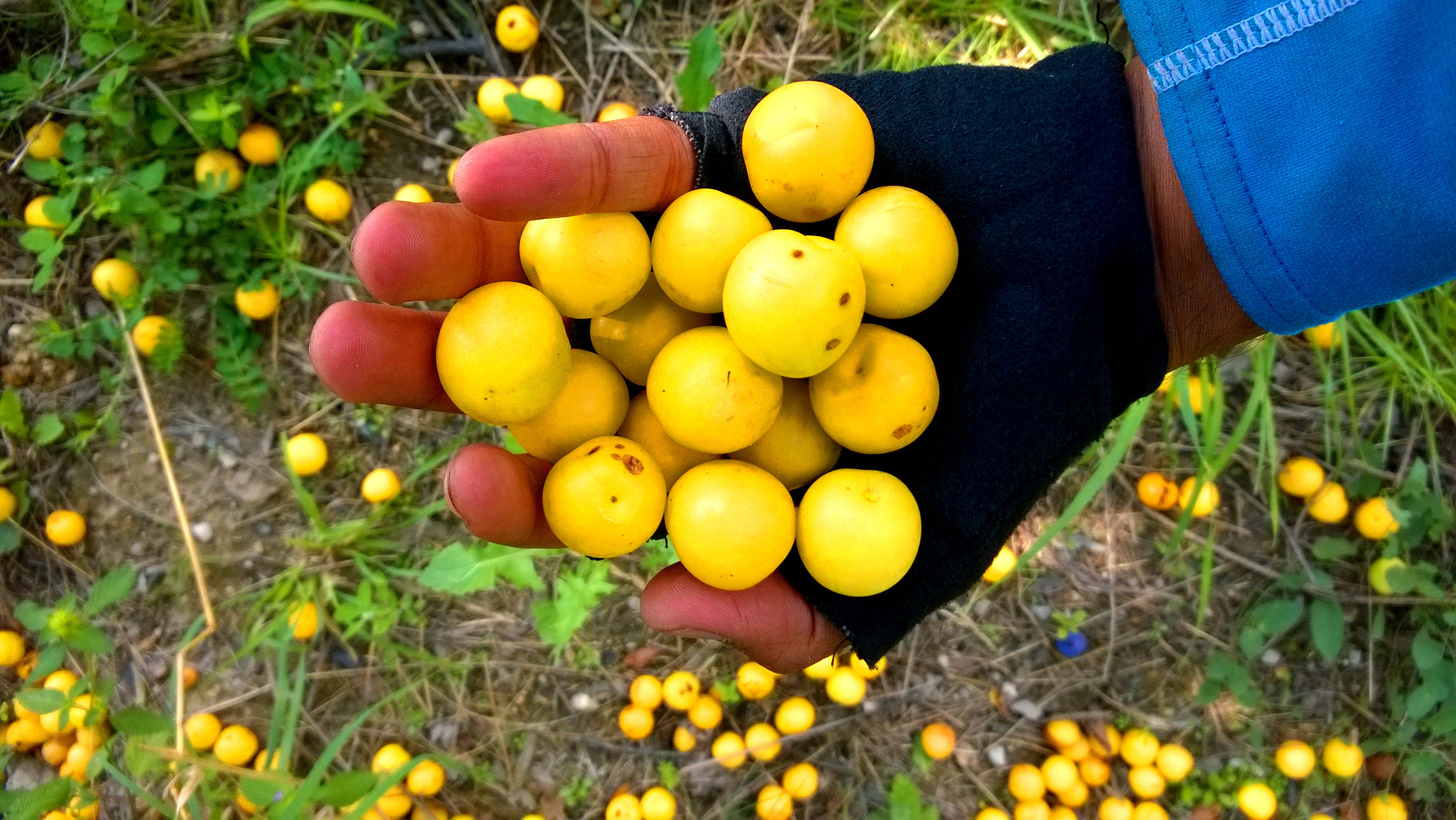 Wild berry lunch on the road again, Babice, CZ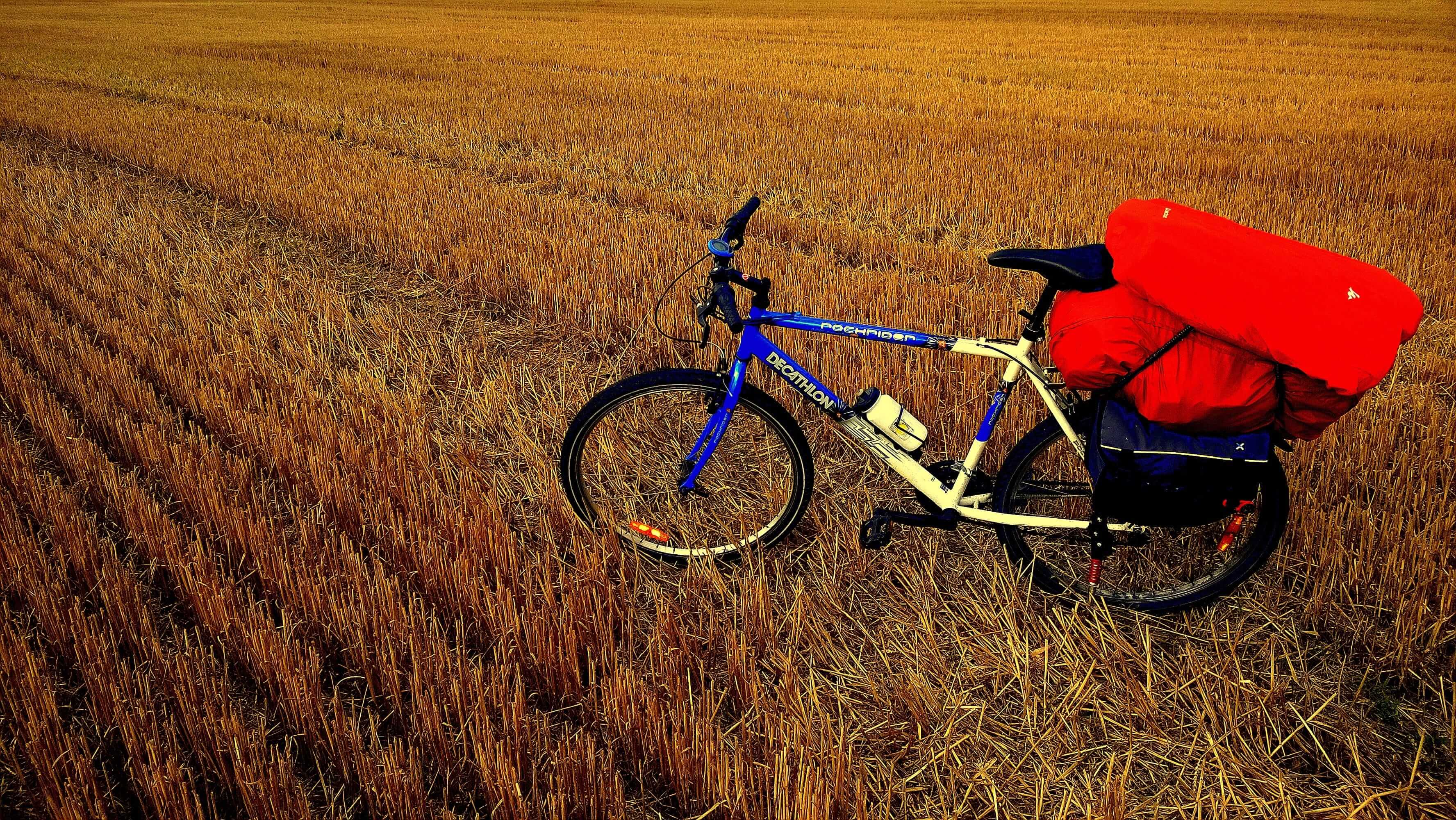 Fields of golden brown, Znojmo, Czech Republic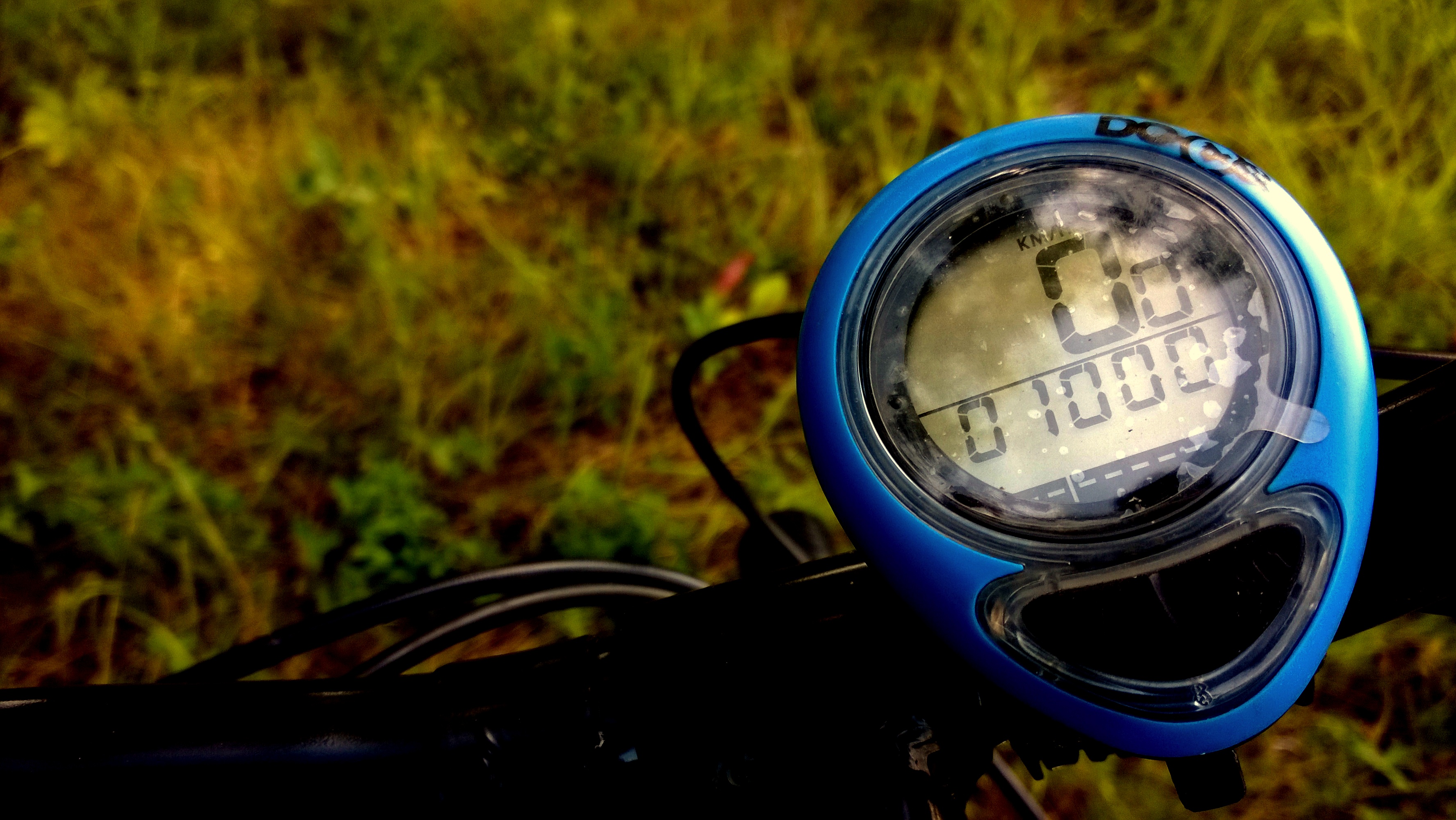 First thousand kilometers, plenty more to go, Vanůvek, Czech Republic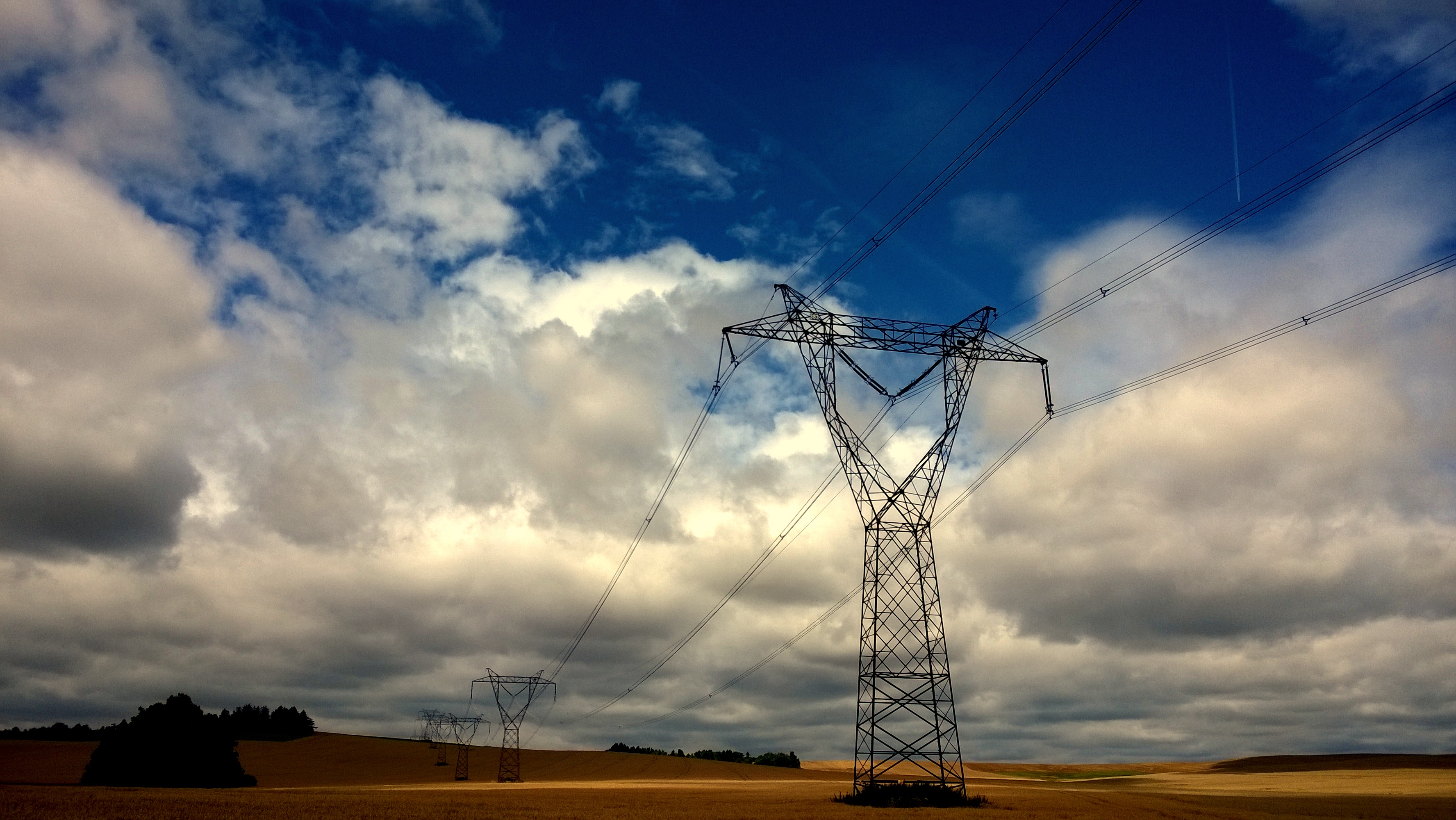 The silent plains of Želetava, Czech Republic
---
AUSTRIA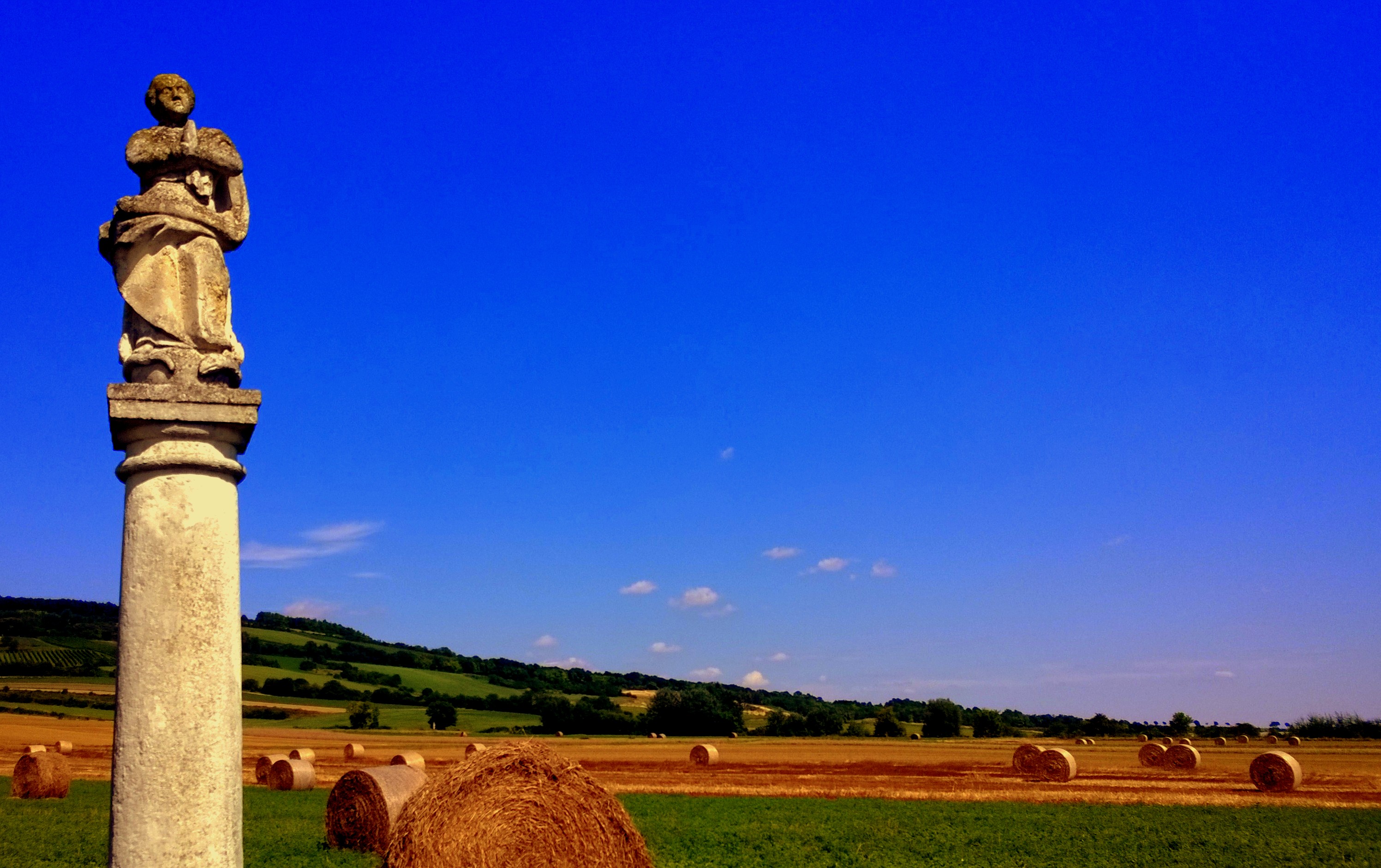 Goodbye beloved Austria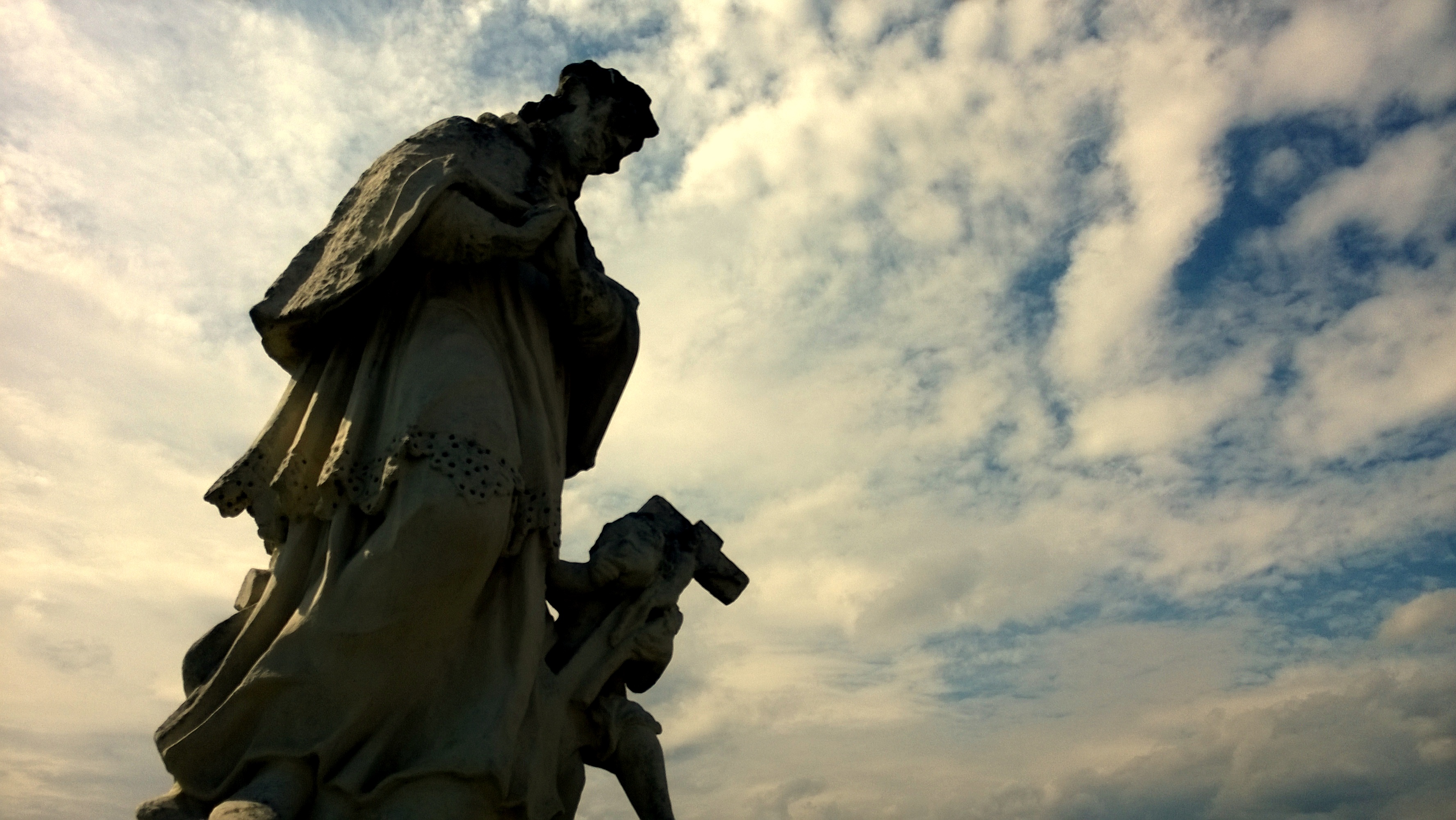 Bless thy journey, Wullersdorf, Austria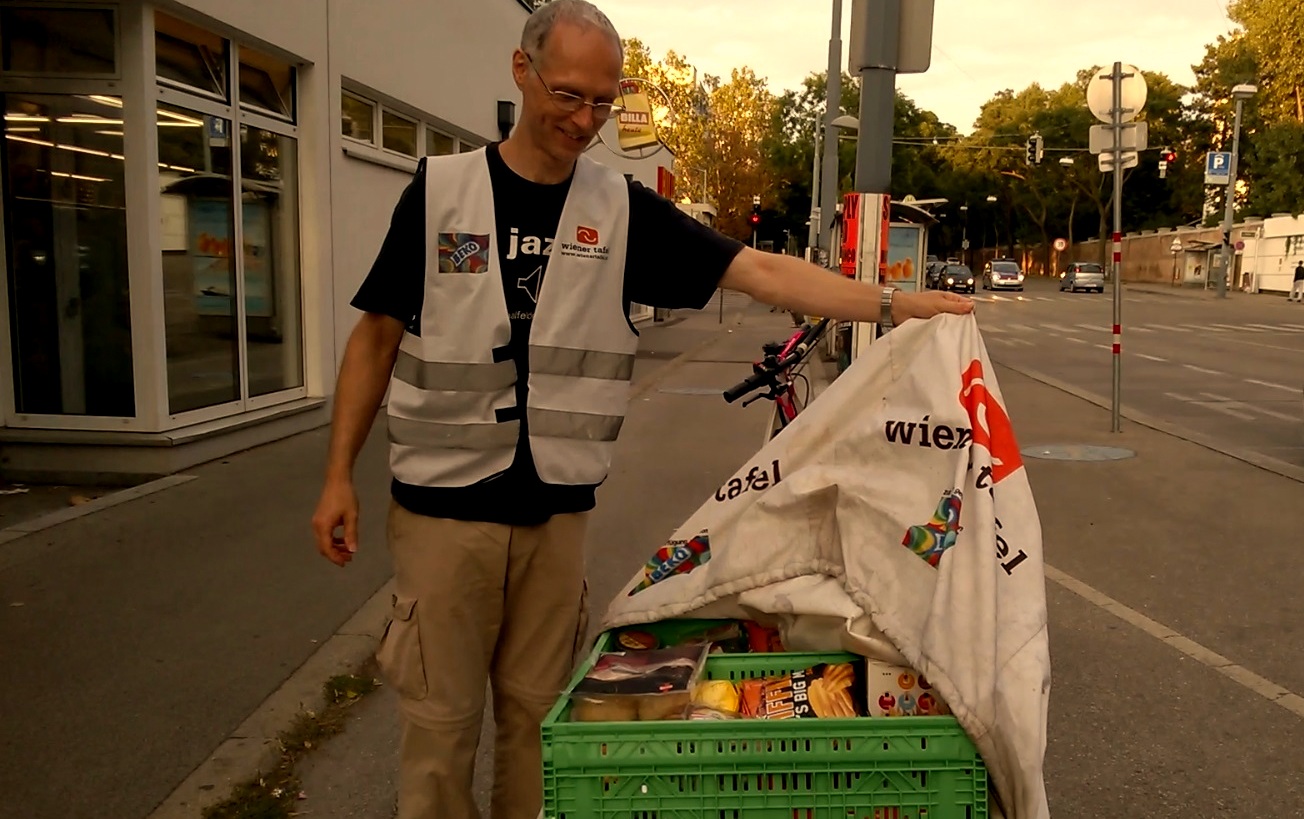 The Nobleman. Delivering supermarket food surplus to ones who need it with Martin Ebenhöh & Wiener Tafel, Vienna.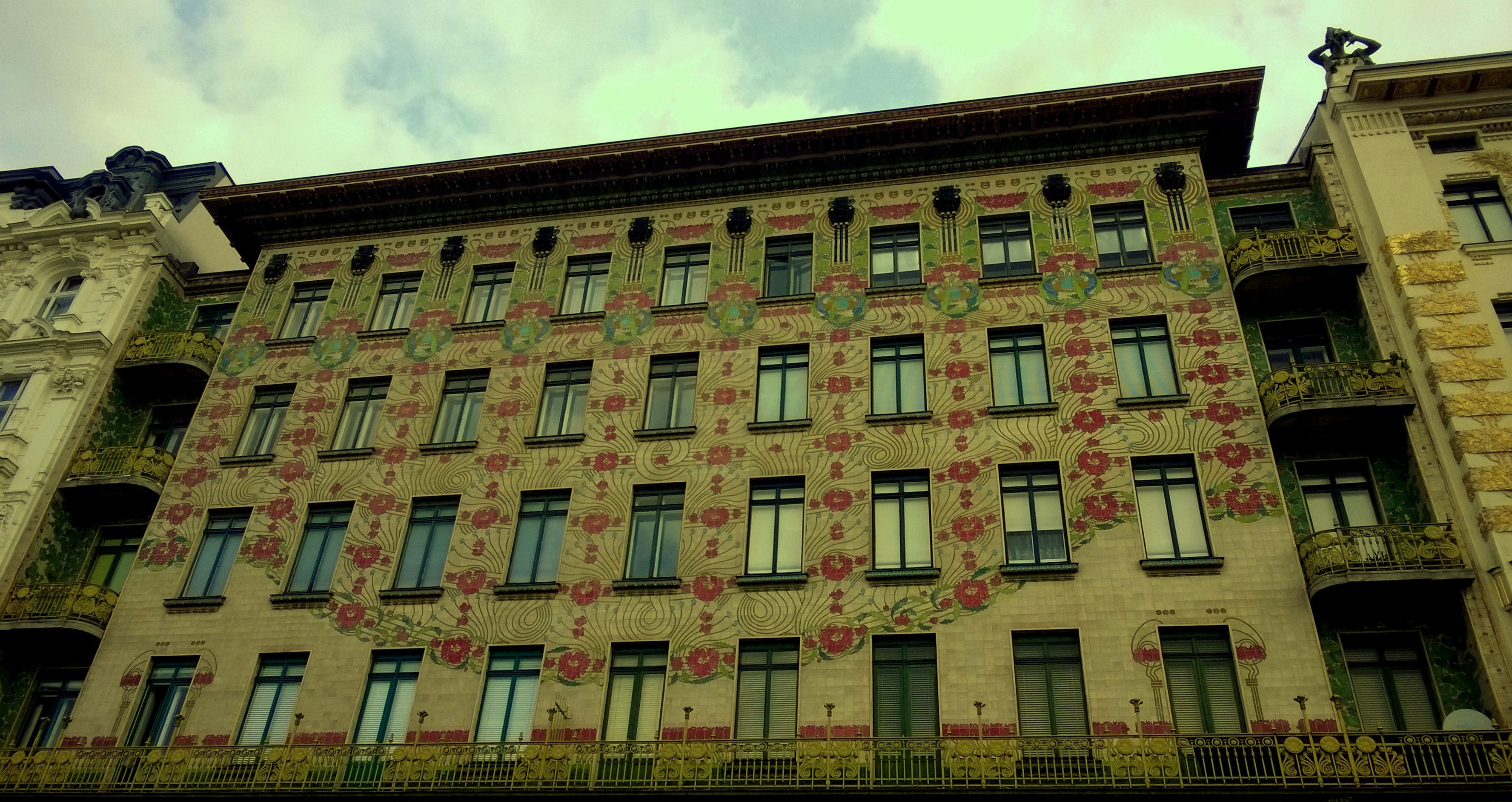 Basking in the warmth of Art Nouveau. Majolikahaus, Linke Wienzeile 40, Vienna, Austria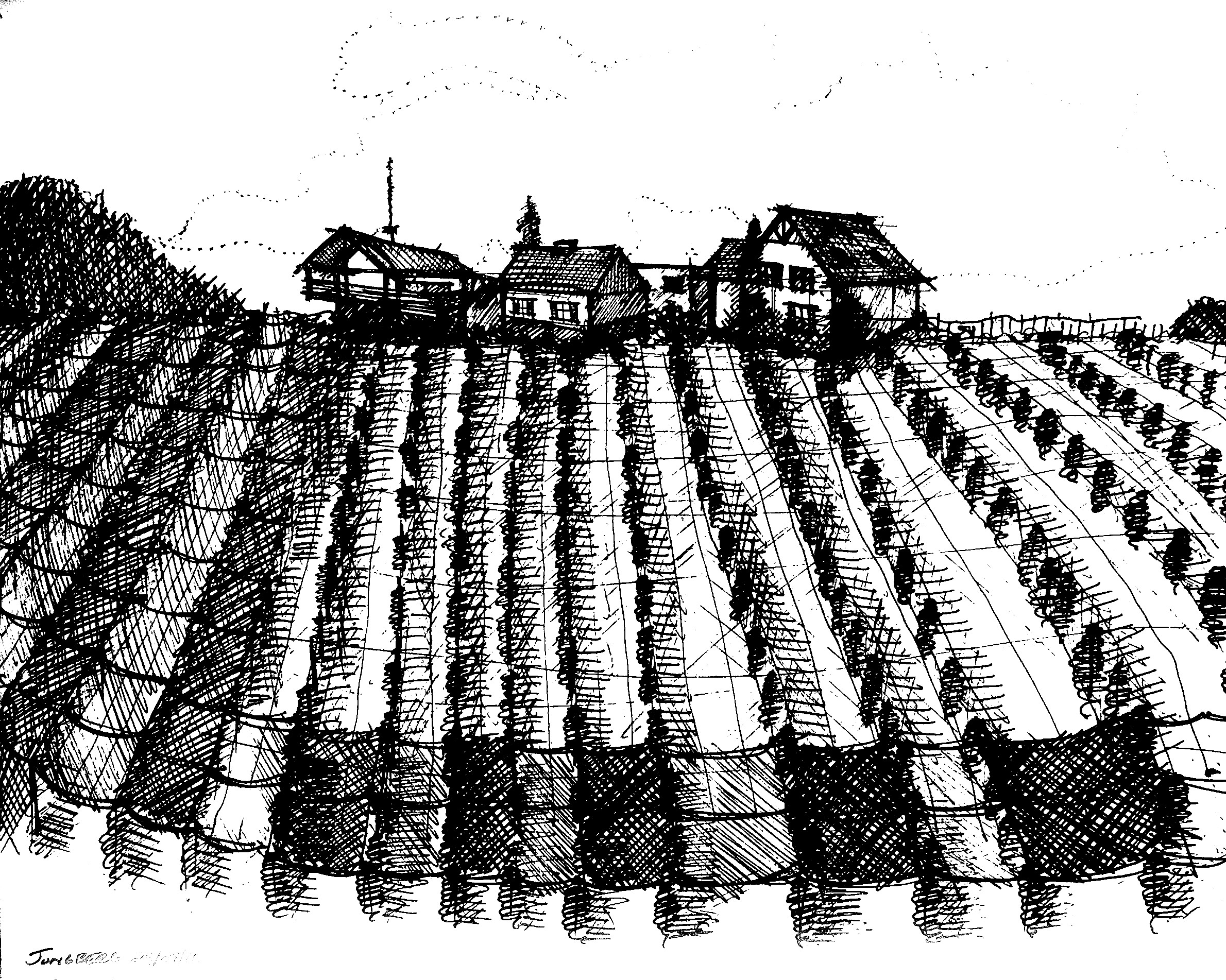 Vineyard on a hill, Jungberg, Austria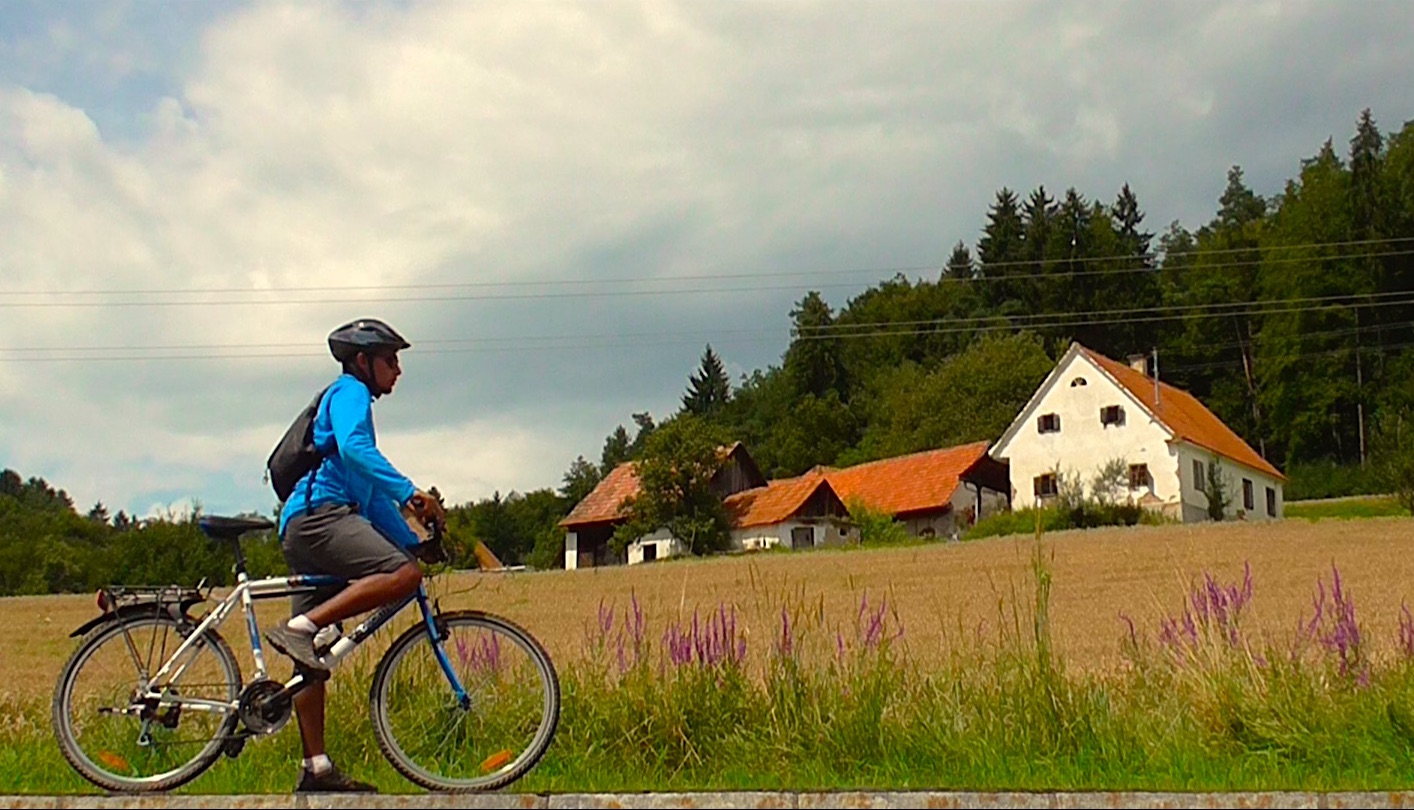 Exploring the countryside, Höf, Austria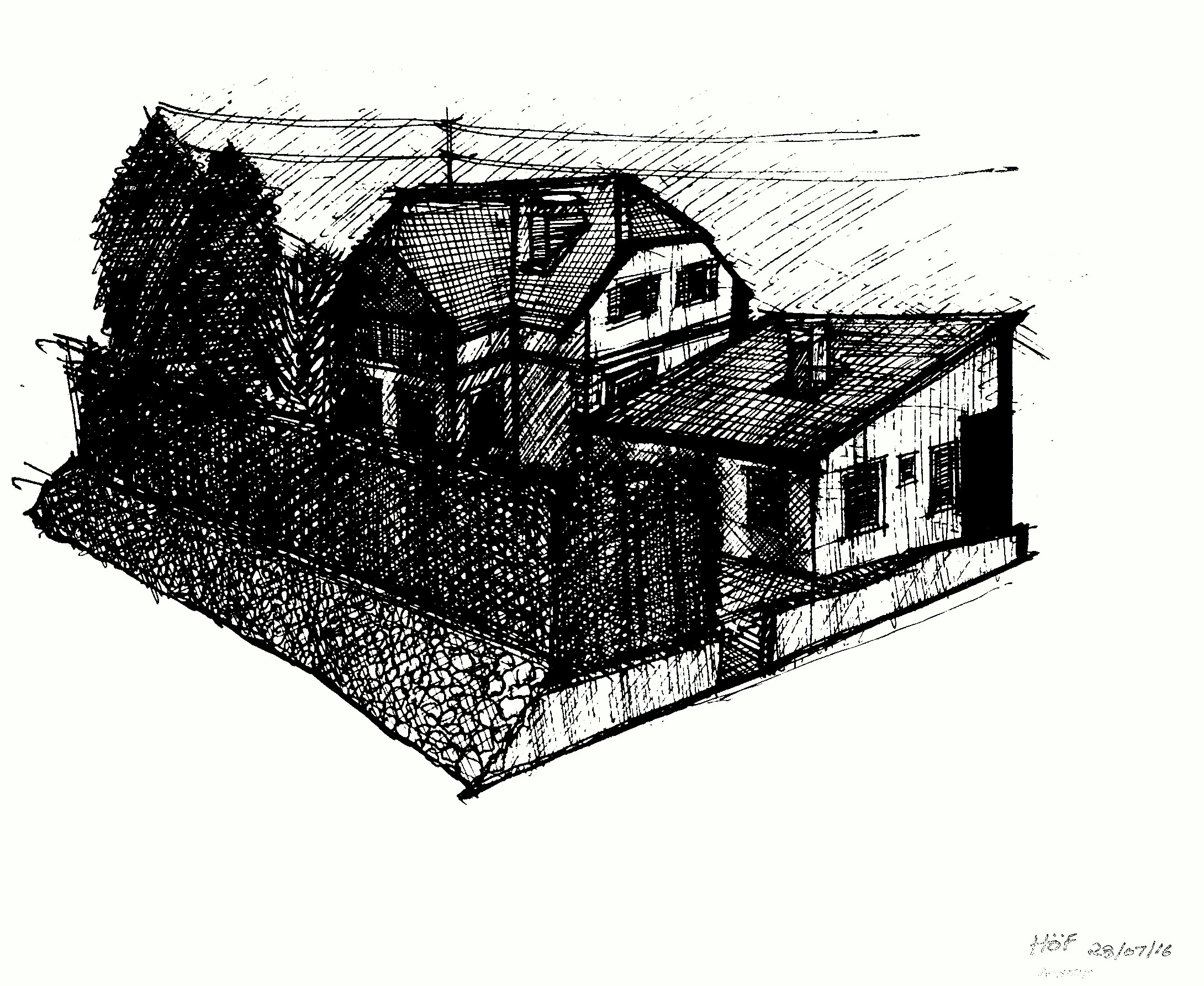 Sketching in the rain under the shade of a bus shelter, Höf, Austria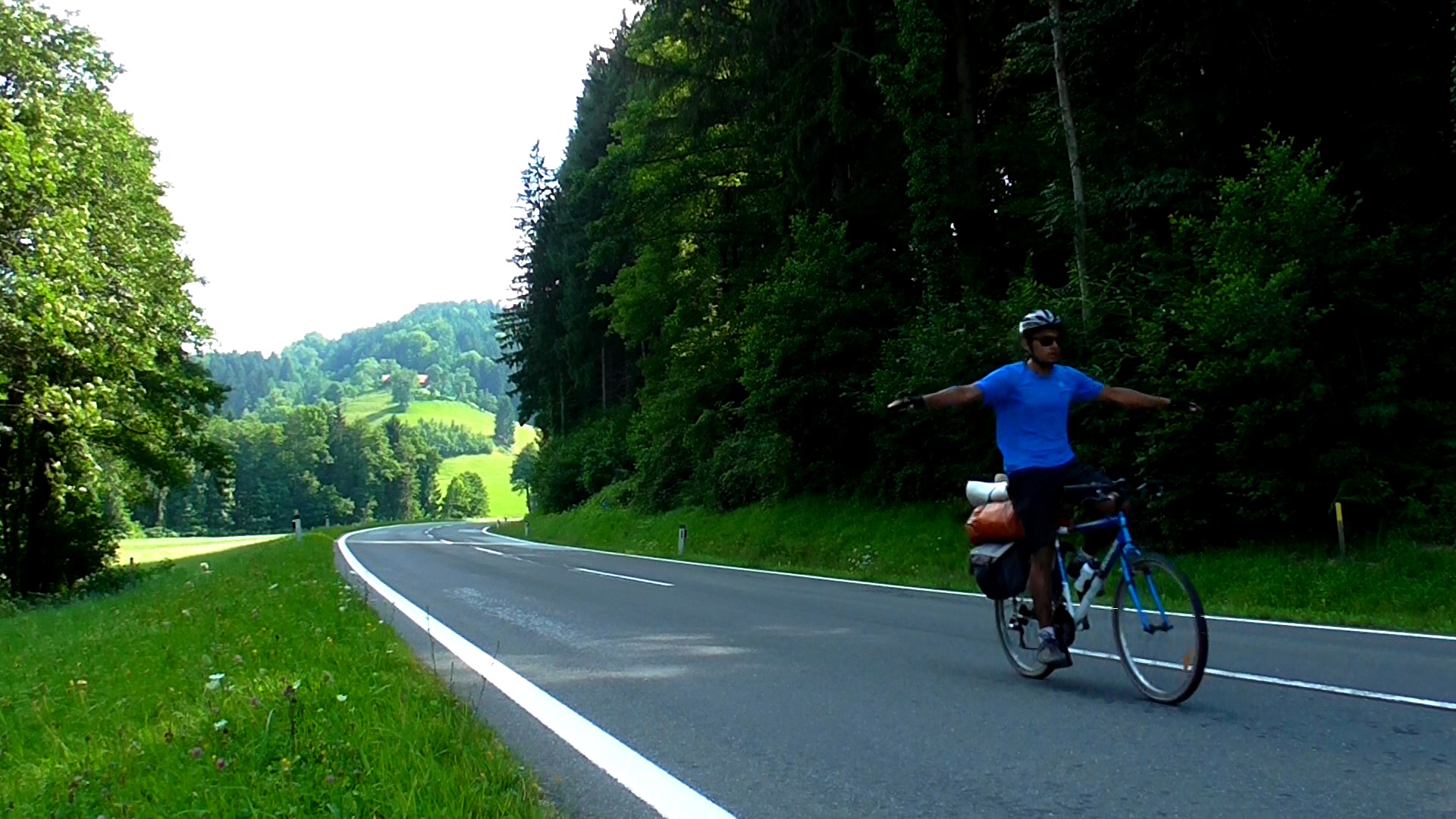 Sliding the green slopes of Austria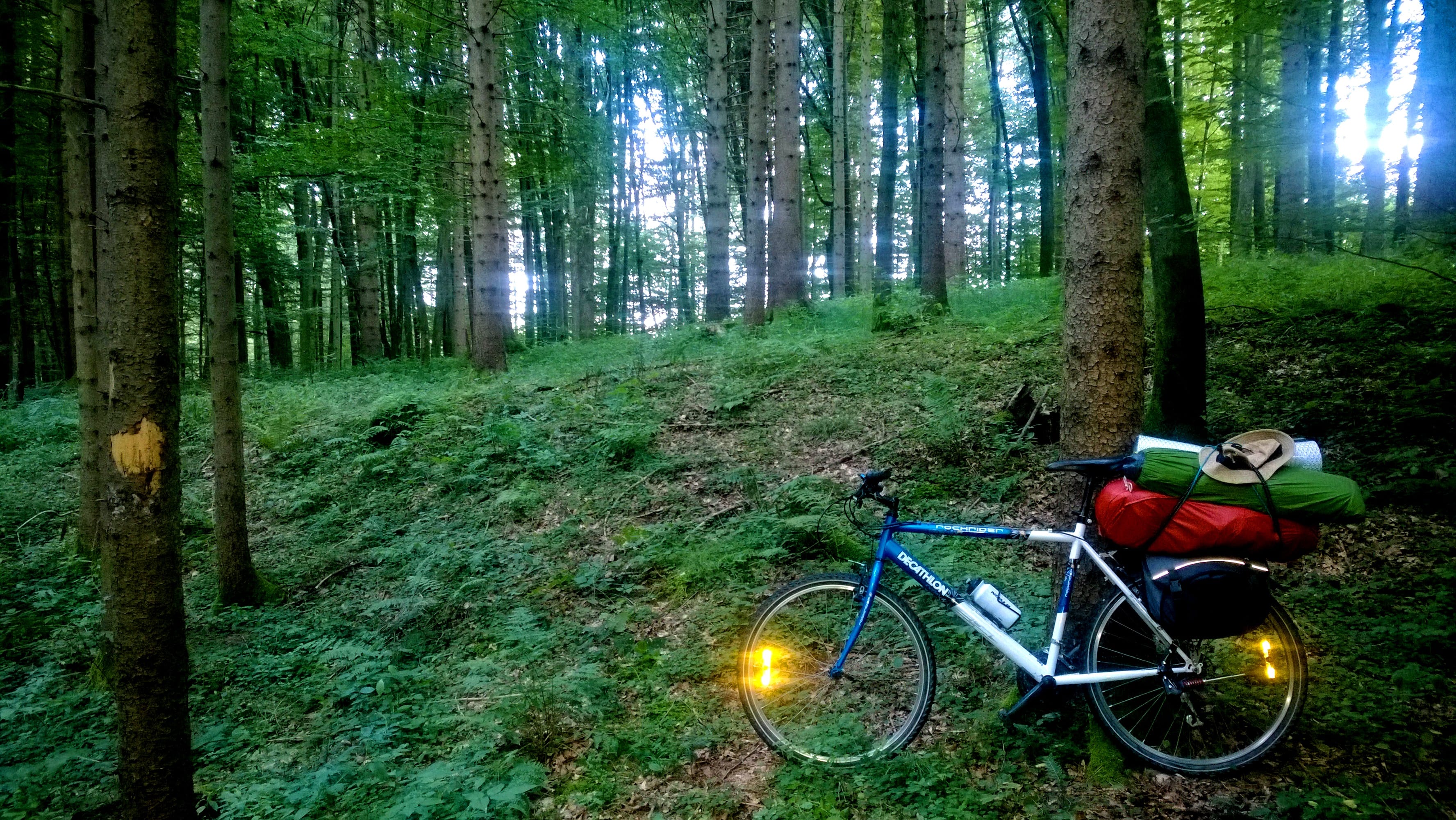 In the woods again, Rassach, Austria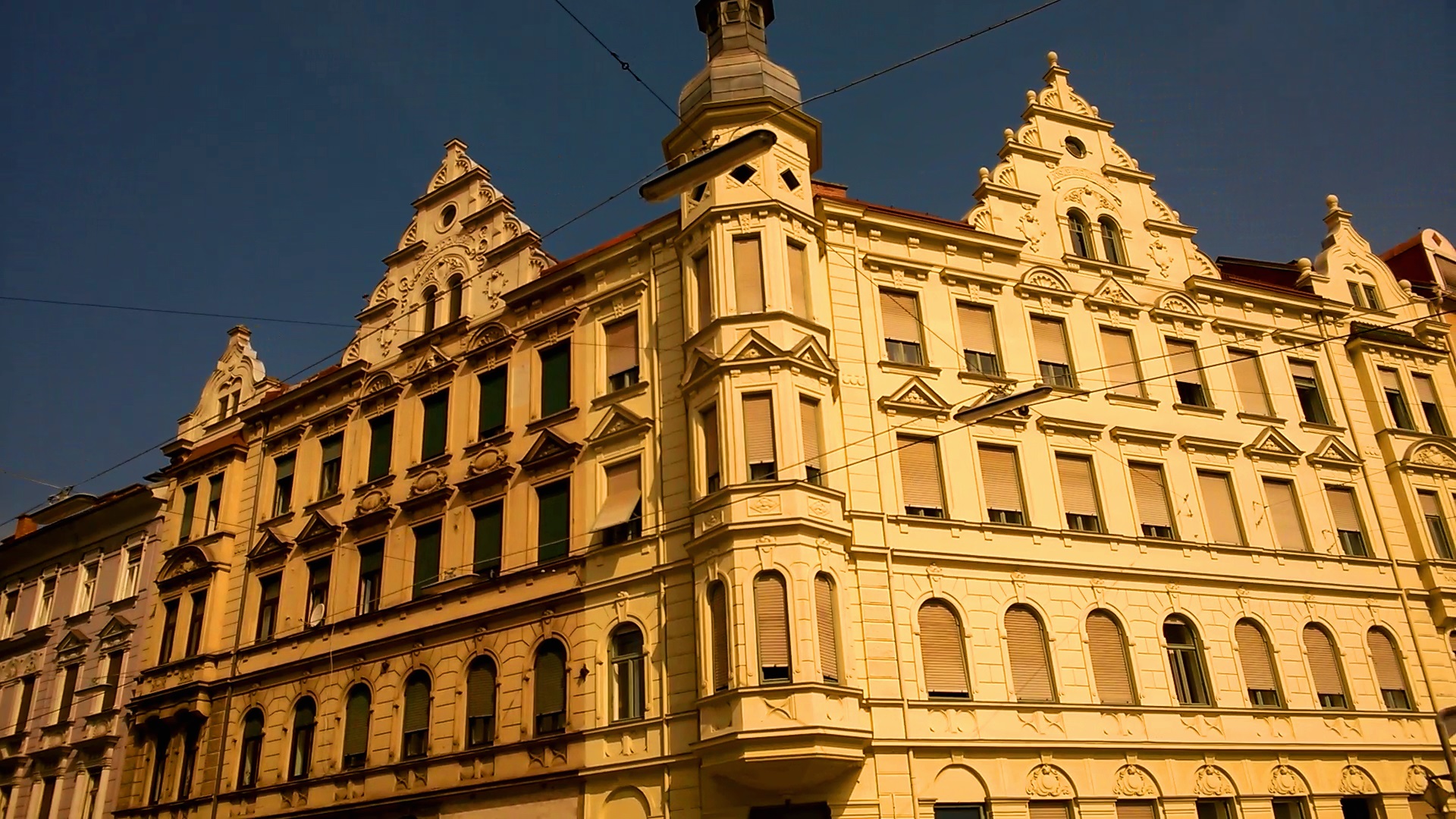 The streets of Graz, Austria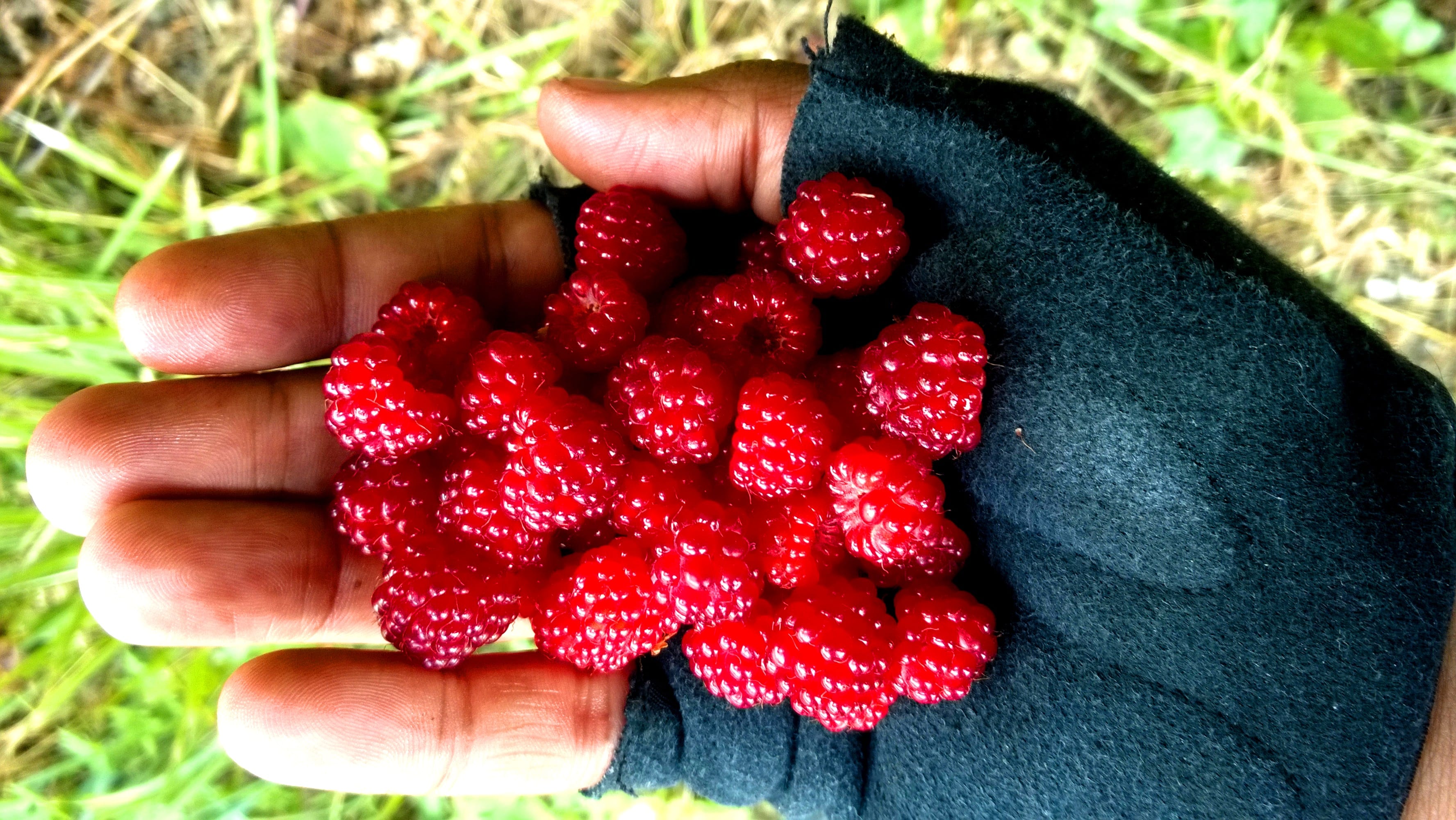 Wild berry lunch by the road, Schilingsdorf, Austria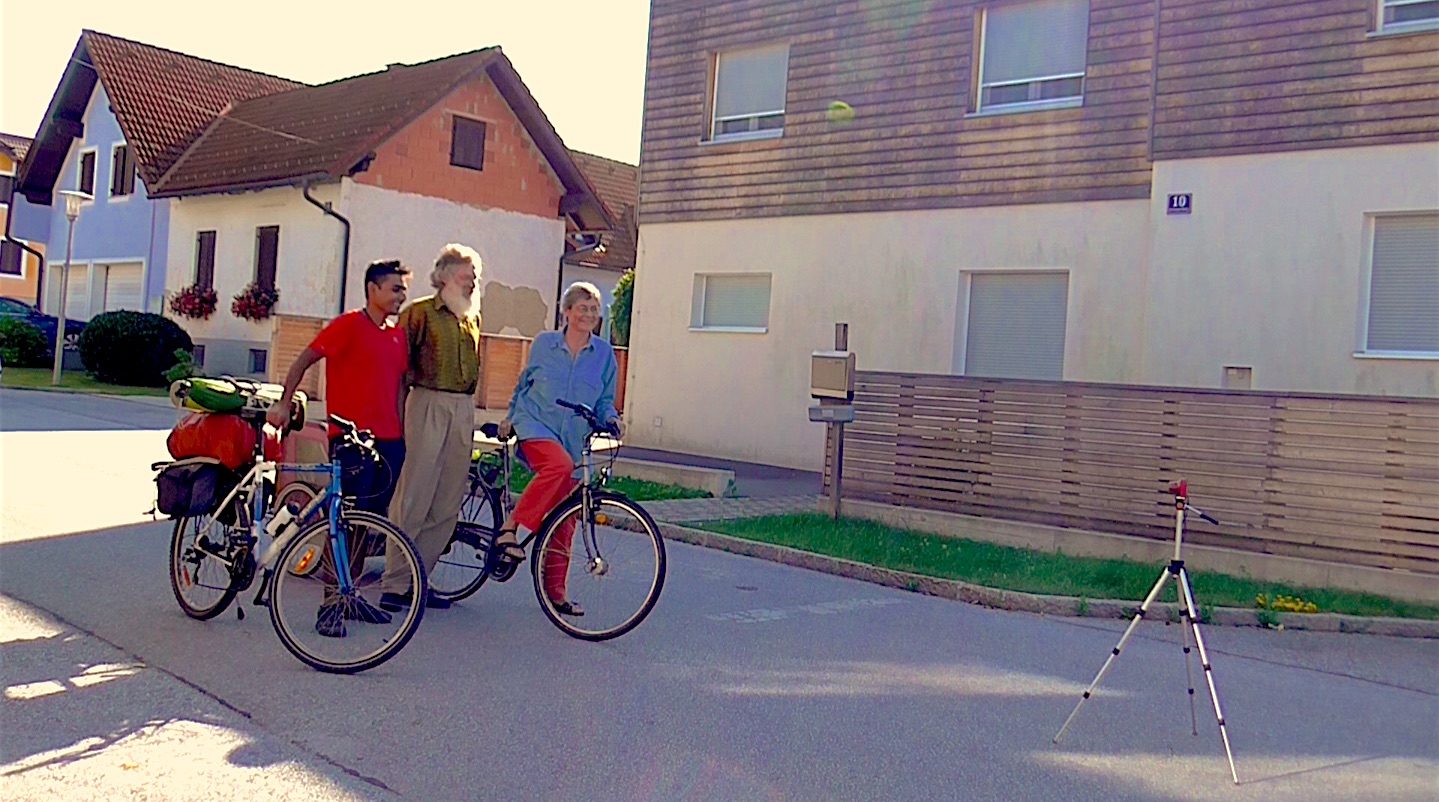 Barbara & Martin Regelsberger, my clouds of compassion, Gleisdorf, Austria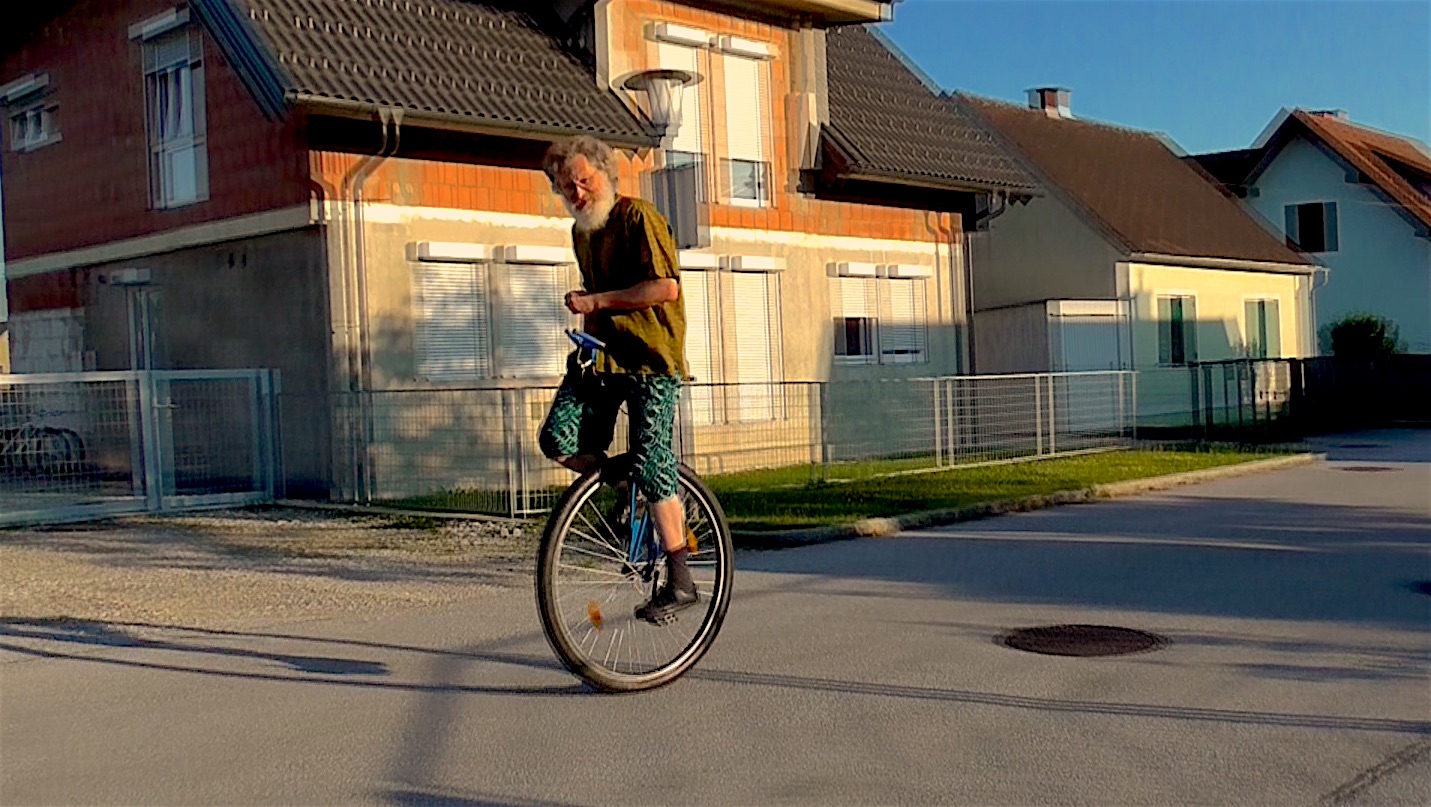 Martin on the unicycle, Gleisdorf, Austria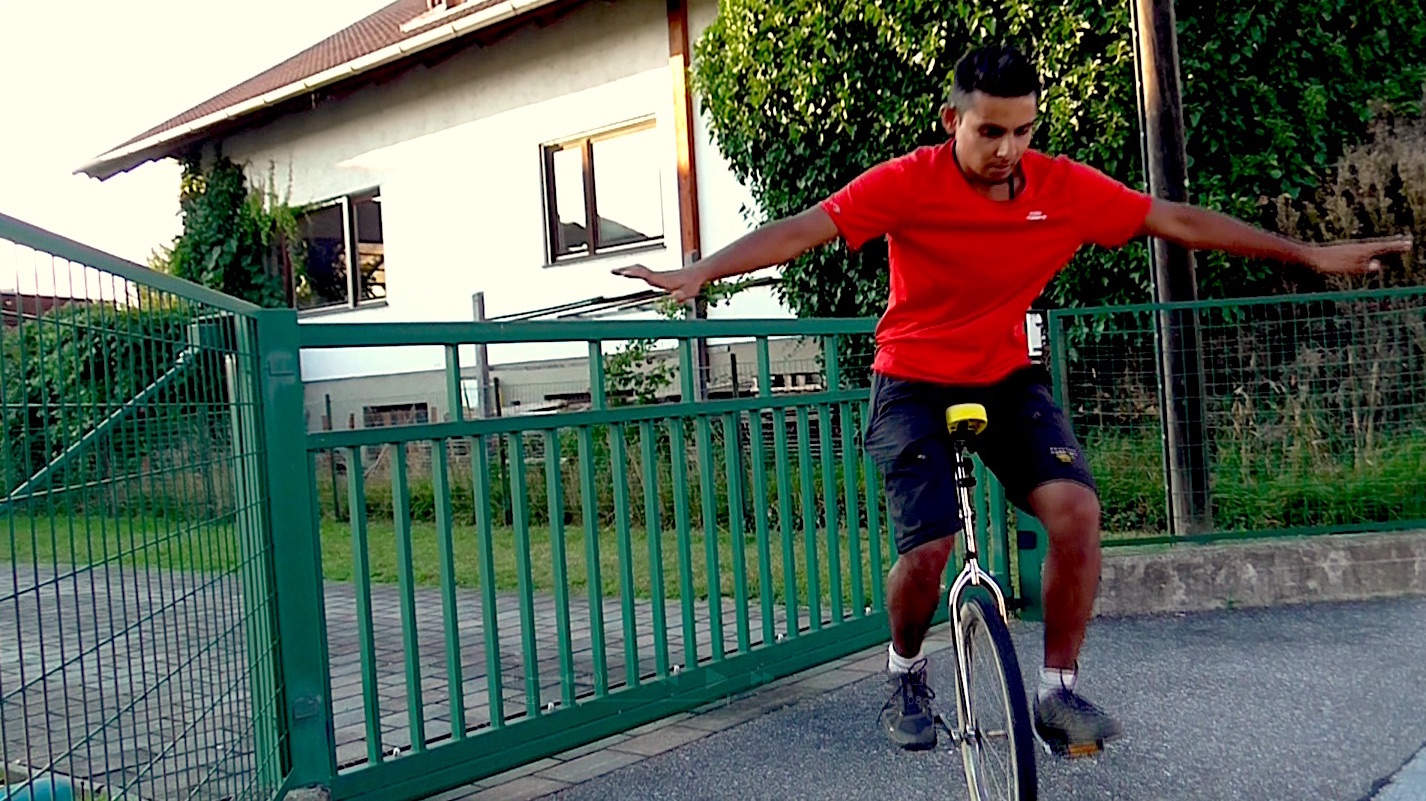 And then, I gave it a go and failed spectacularly
---
SLOVENIA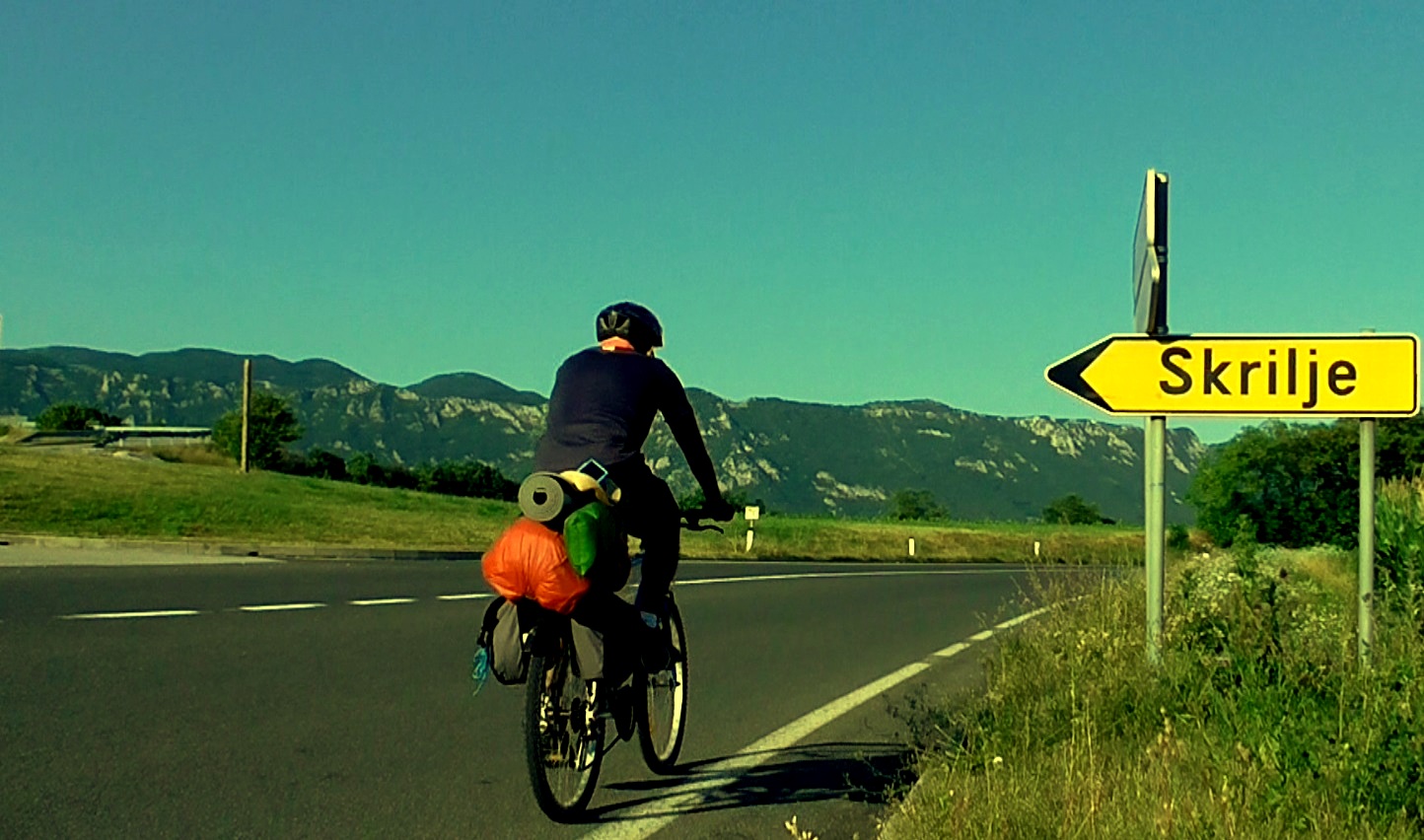 Zdravo (Hello) Slovenia !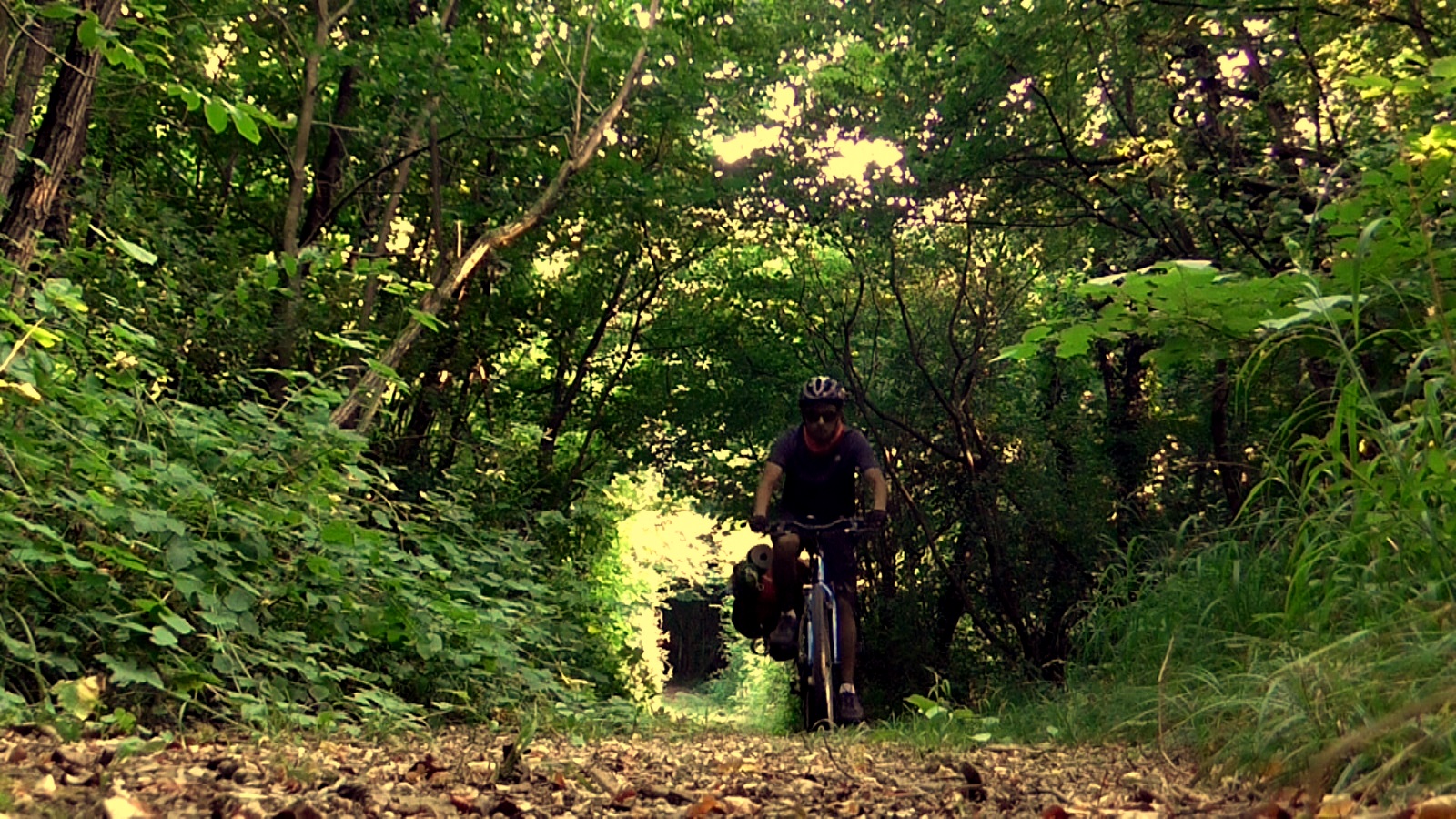 Exploring the woods, Dobravlje, Slovenia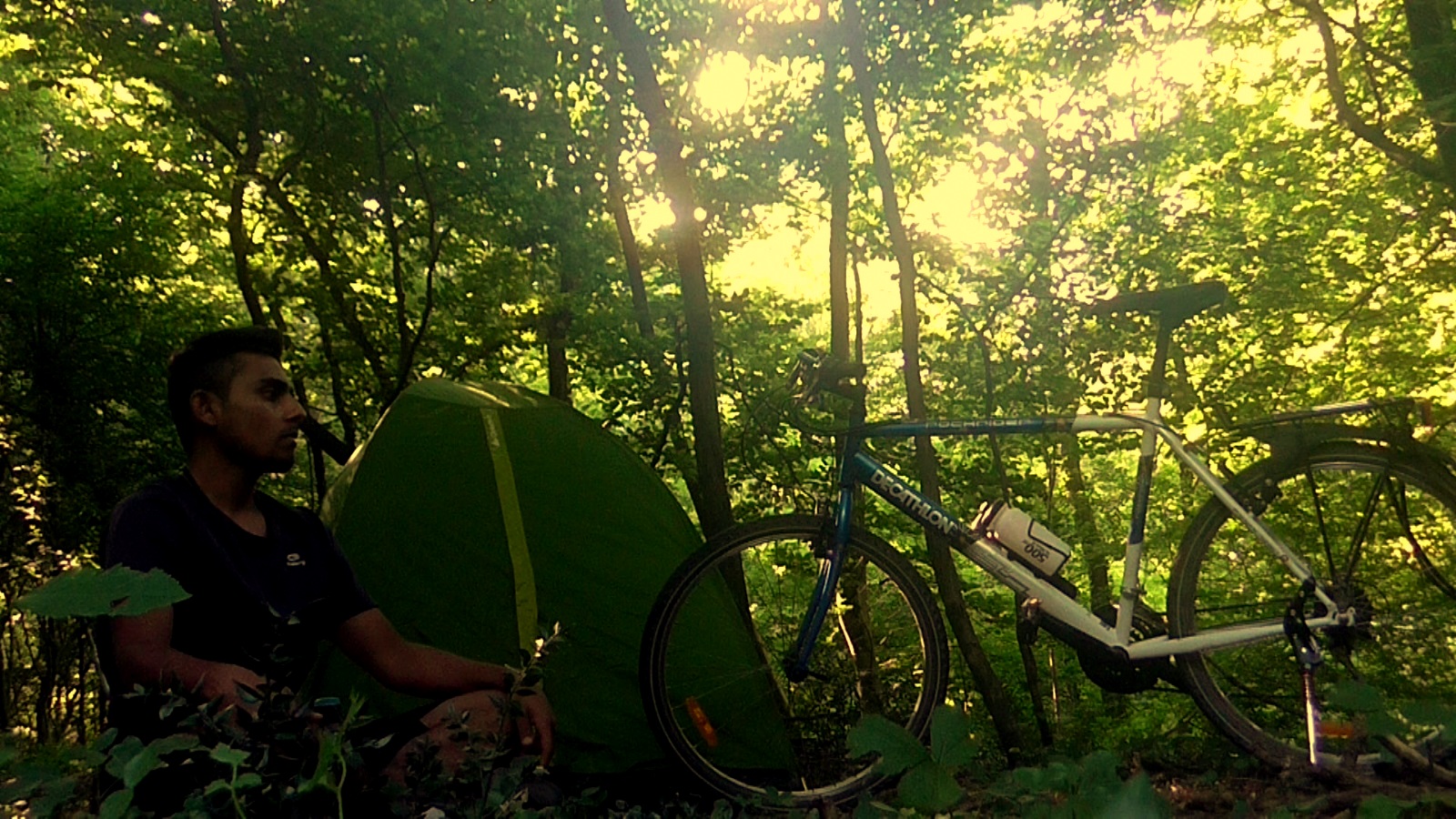 Camping in the woods, Dobravlje, Slovenia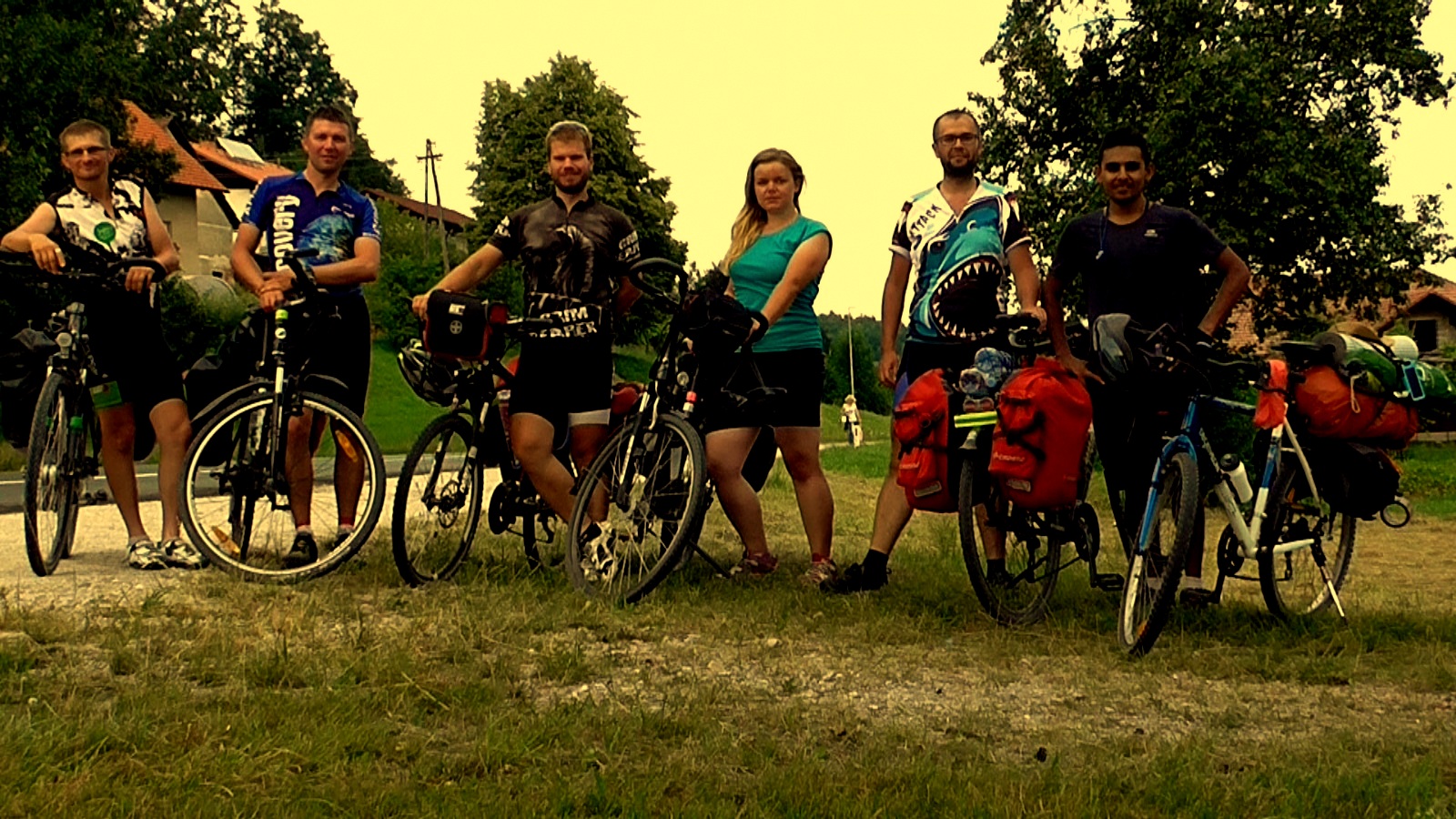 Polish bikers from Warsaw, Lot, Slovenia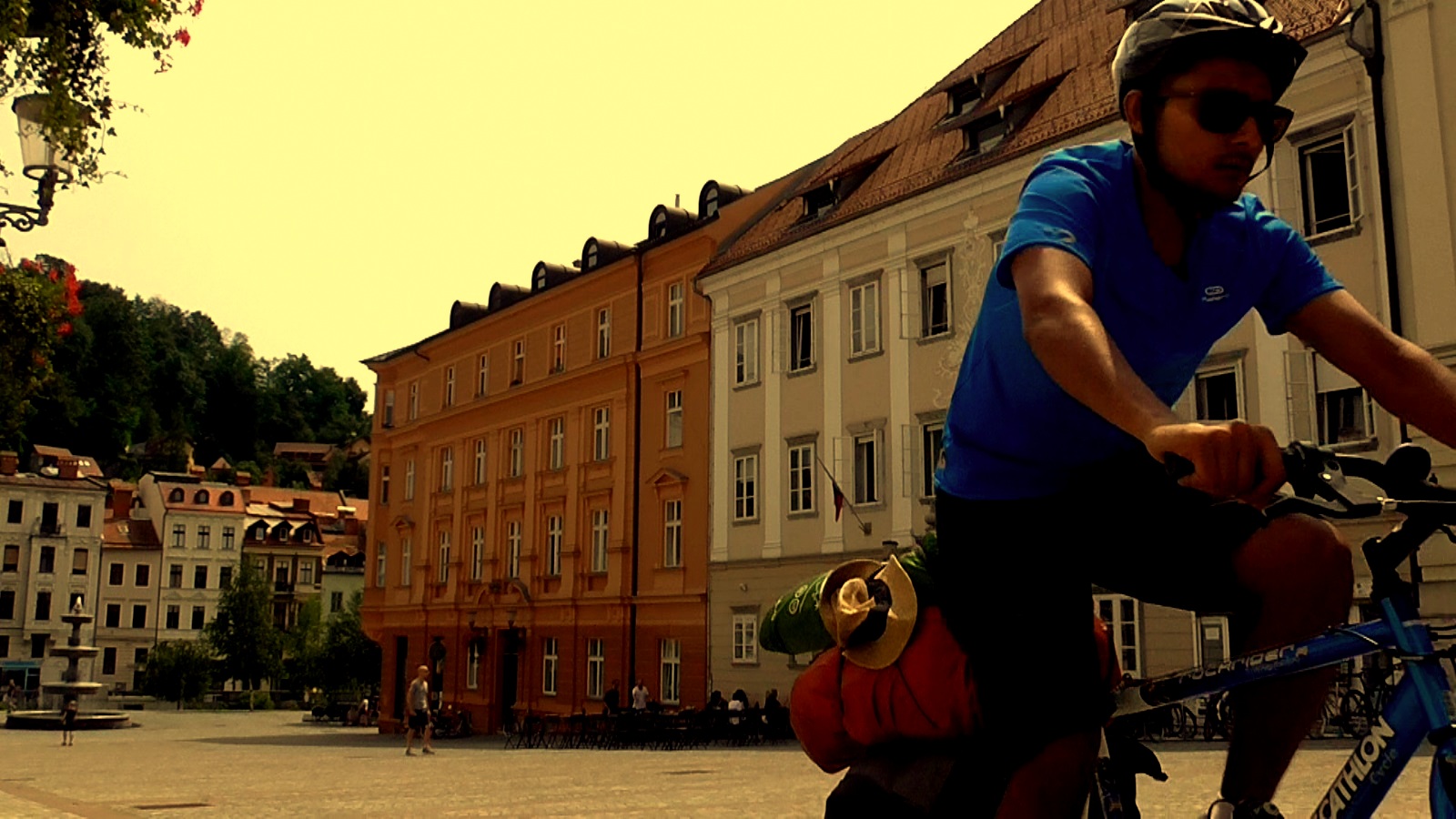 The streets of Ljubljana, Slovenia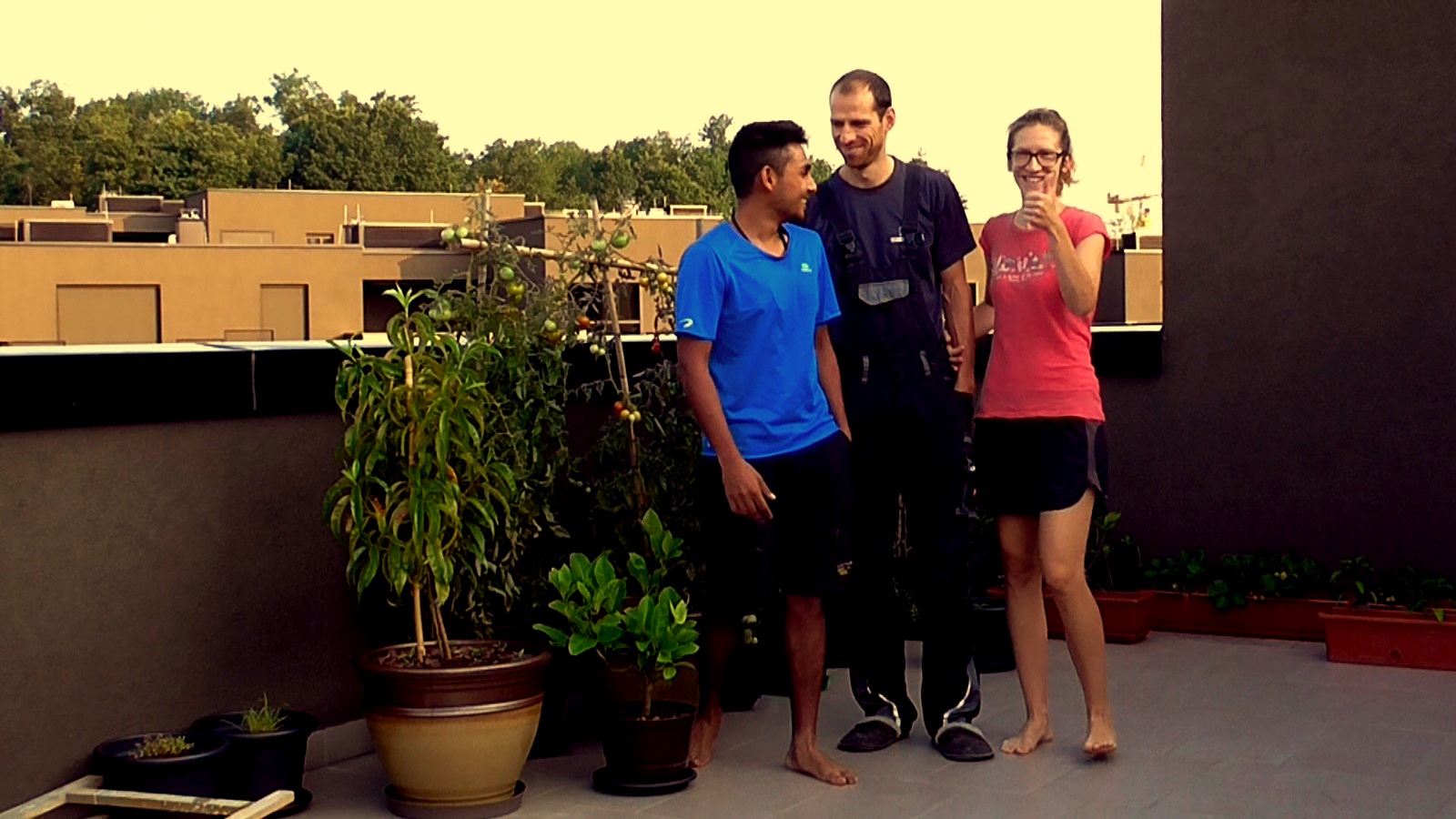 Ana & Saso, Ljubljana, Slovenia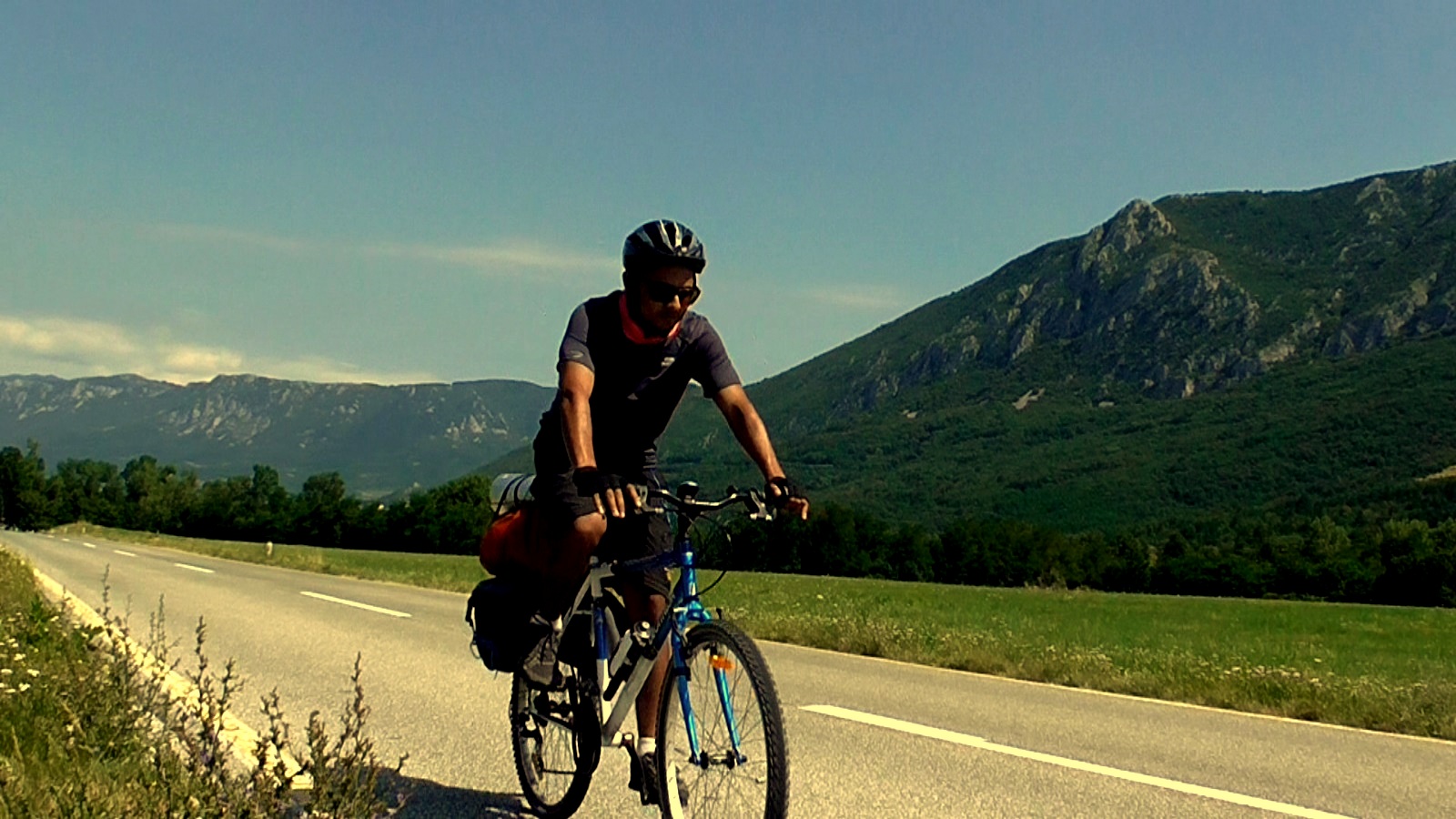 Crossing the valley, Vransko, Slovenia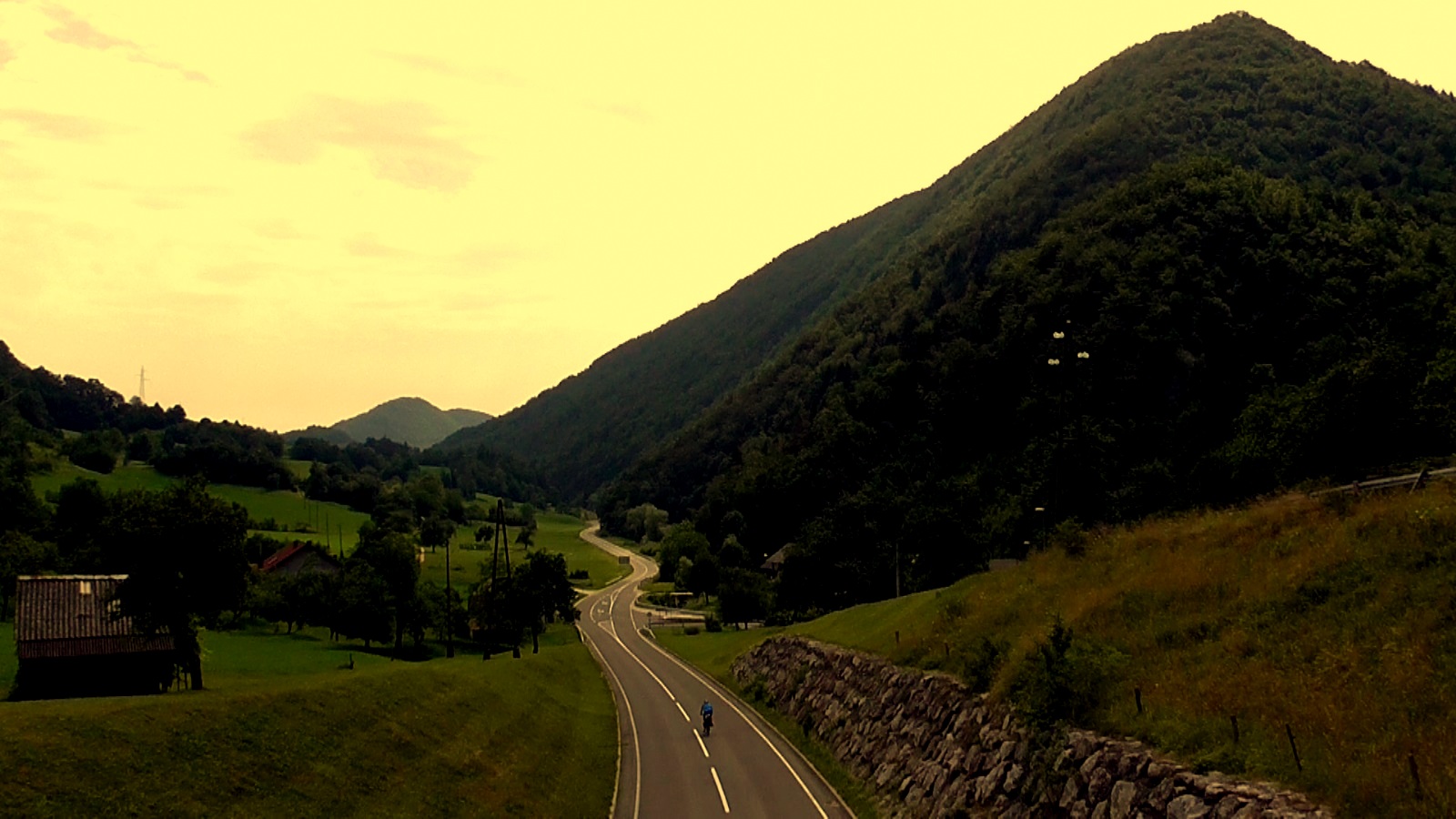 Negotiating the bends of Slovenia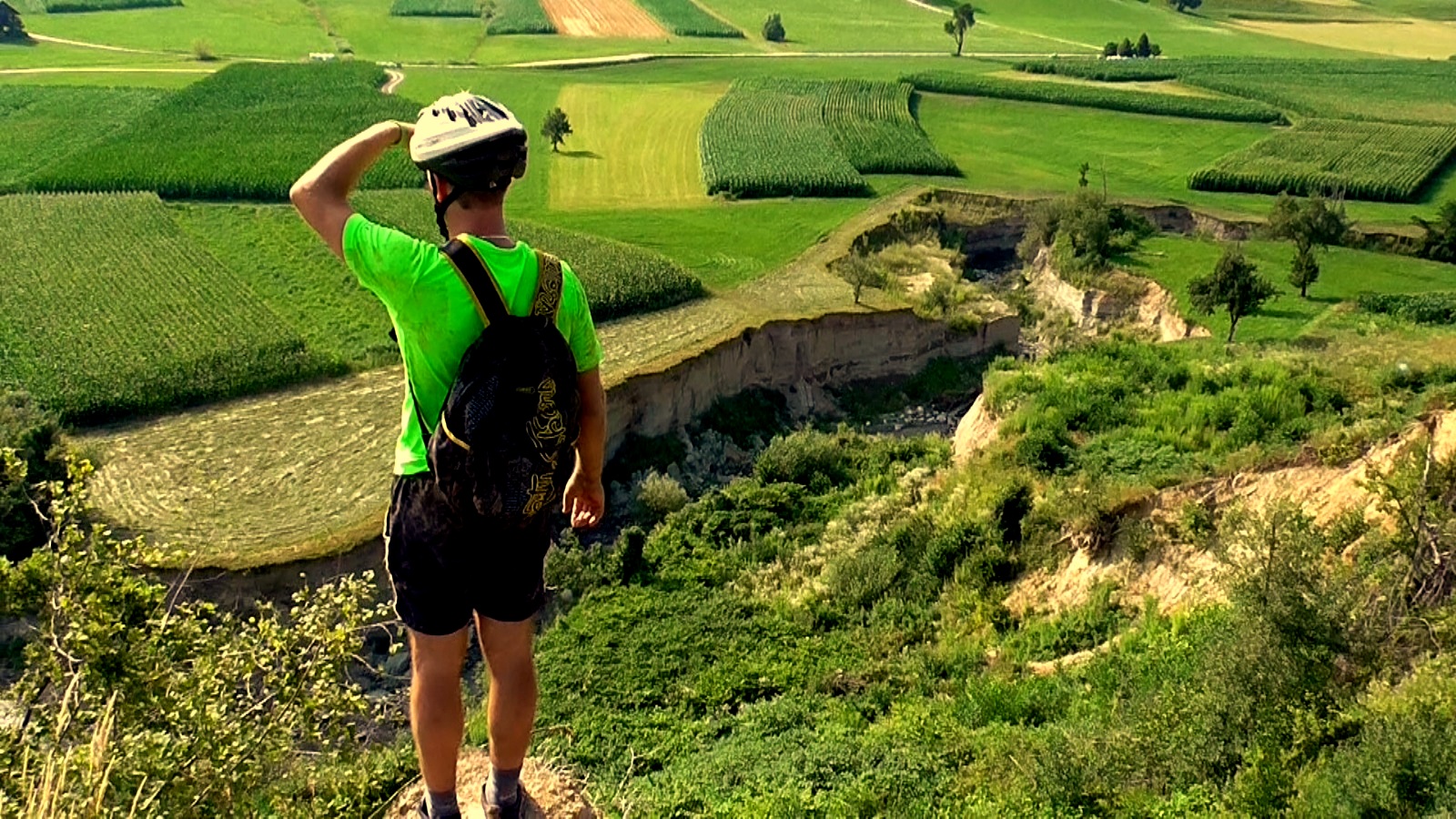 Exploring the hills around Sostanj, Slovenia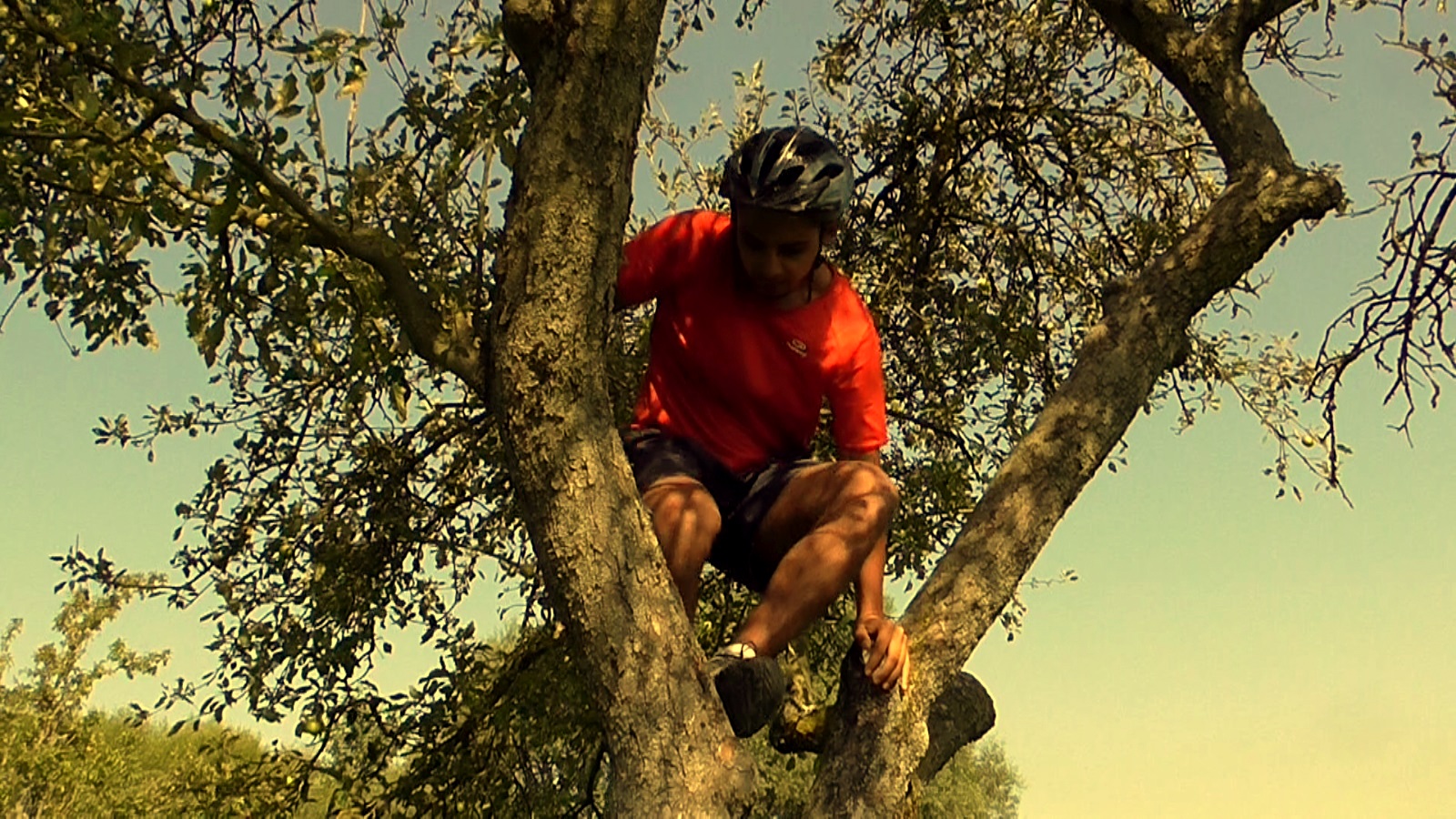 Looking for Geocachers around the lakes of Velenje, Slovenia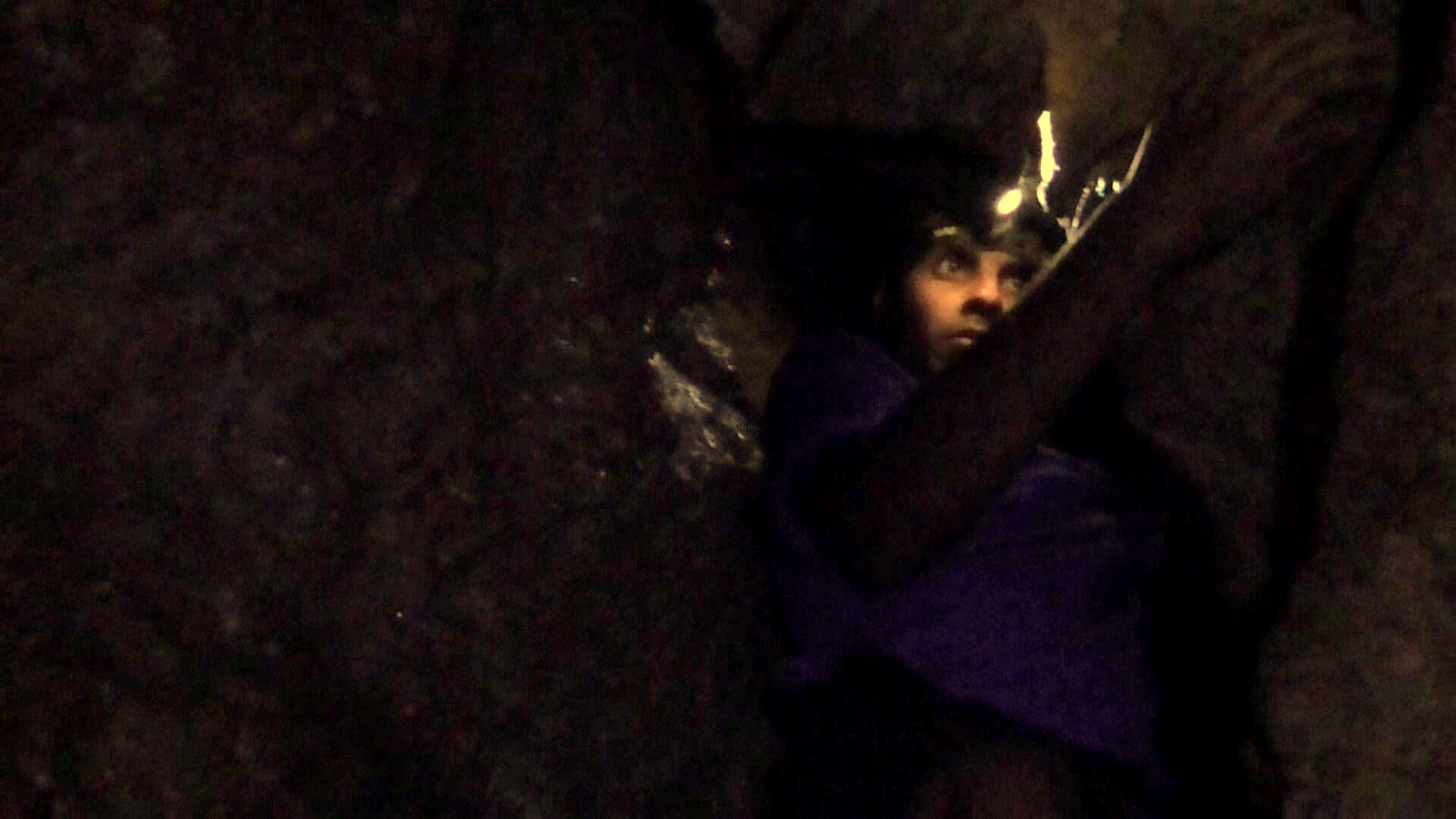 Caving/Spelunking under the hills of Gaberke, Slovenia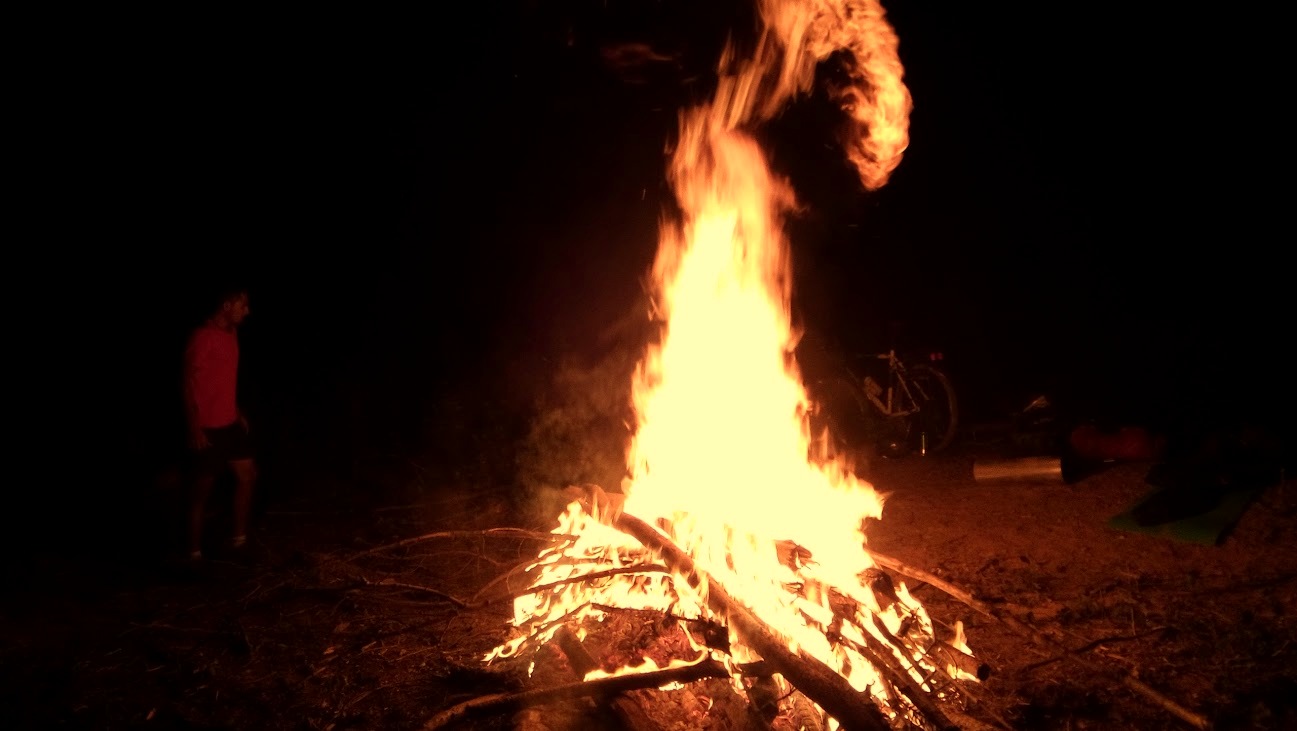 Camping on the hills overlooking the lakes of Velenje, Slovenia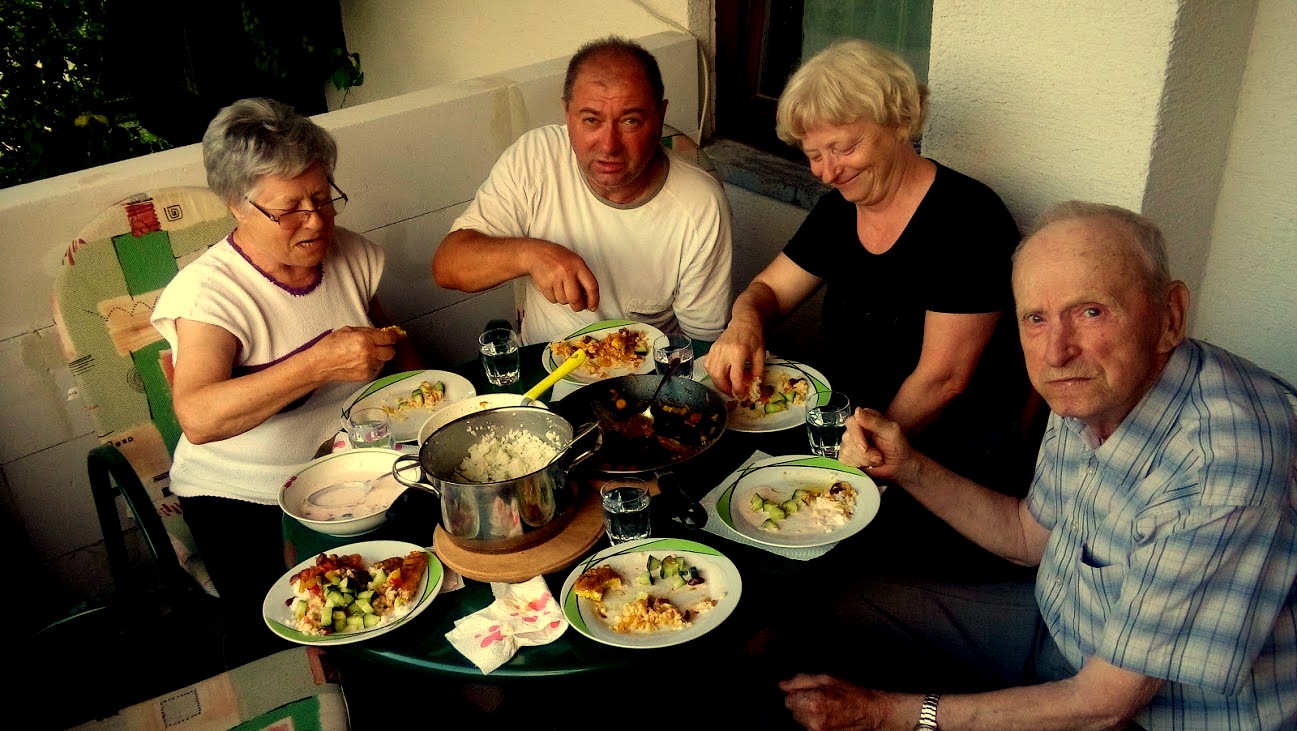 Eating with hands. Indian supper with Denis's family in Gaberke, Slovenia
---
ITALY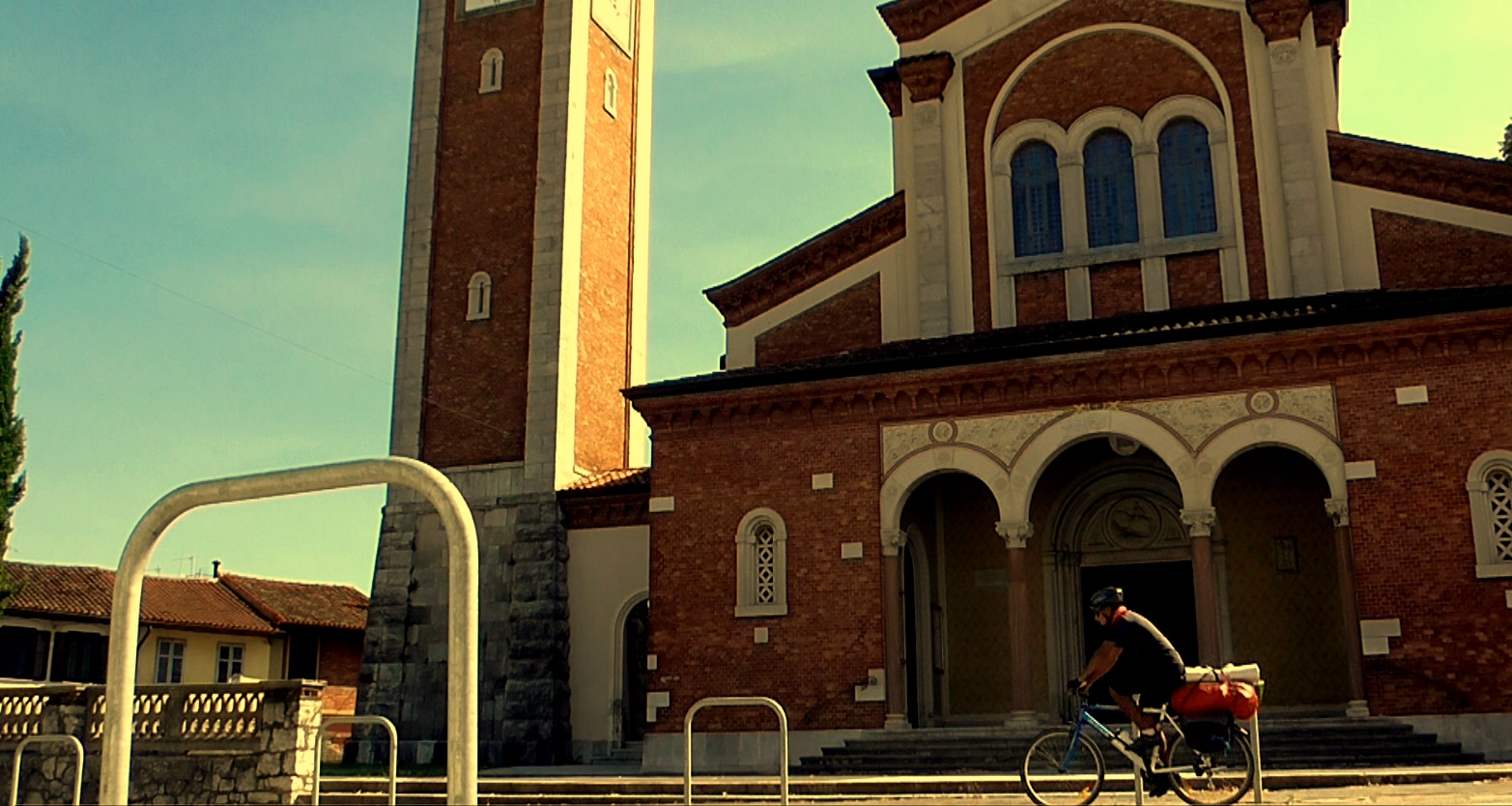 Arrividerci Italy, see you in October (Gorizia, Italy-Slovenia border)
---
Route map
Start Date    :    20 July 2016
A bicycle trip from the sun soaked streets of Udine through central Europe around the Baltic Sea to the northern most placid hang up of the Gulf of Bothnia and then slide back down the other side all in time to start my second year at the University of Rome in October.
I begin on the 20th of July 2016 and go on for 90 days glued to my saddle, catching my breath, unfurling my tent and burning the midnight oil of warm smiling beans for supper under night skies across 14 countries while following the summer sun north and hopefully then head back down south to find myself snug and sheltered in the south of Italy before winter peeks its mischievous smirk from around the corner.
You can follow my progress on this page in spirit or perhaps join me for a stretch.
All that I need.

Leave me a comment below to let me know what you think or check out my earlier wanderings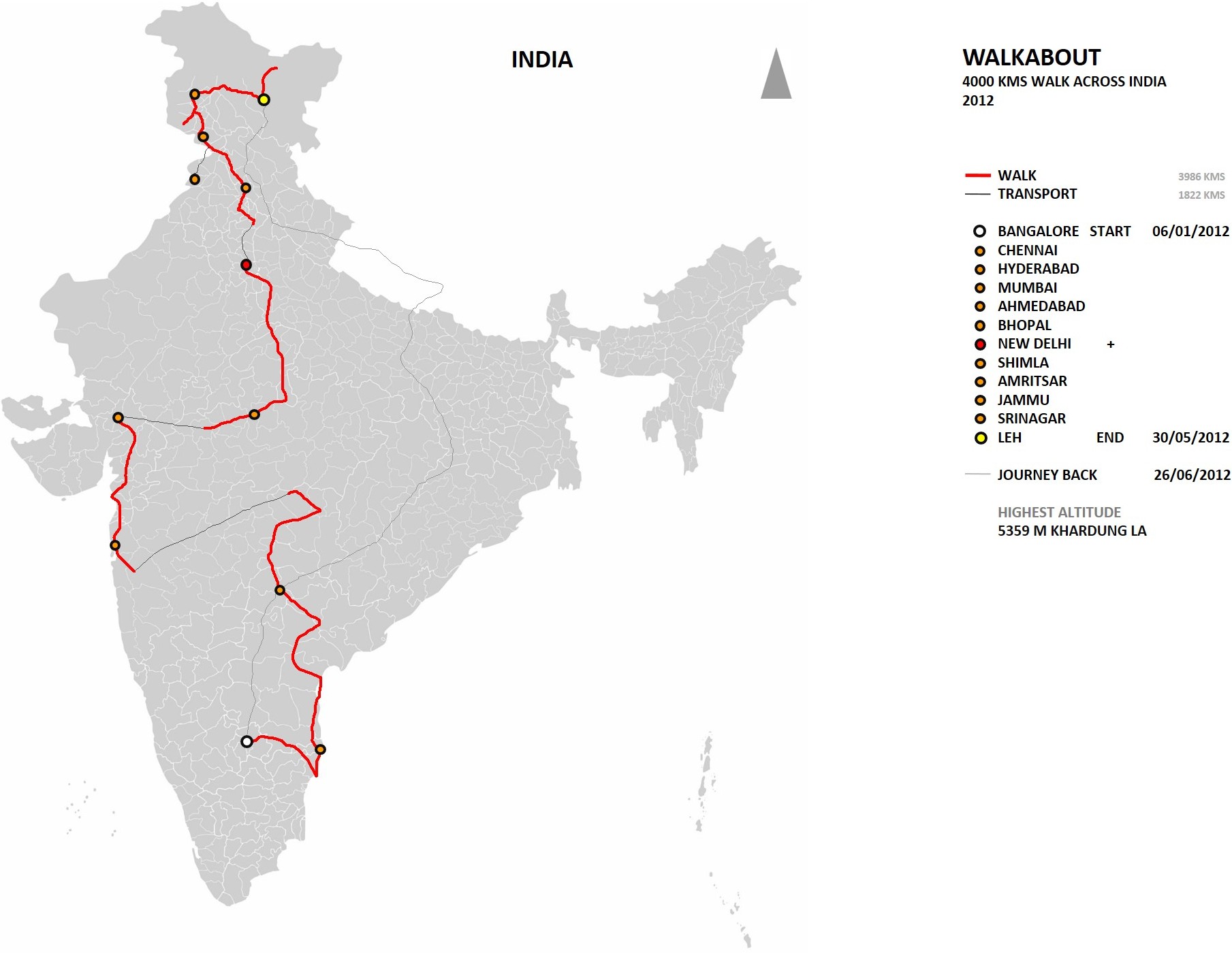 And perhaps visit the home page by clicking here and stroll around the rest of the website to visit my architecture, design and writing page.